Naomi Kamphorst and Carine Martinelli won this year's Meester Koetsier Award with their sustainable sneaker concept Trace. The Meester Koetsier Award is a cash prize of 10,000 euro, which helps students to realise their own start-up. Naomi and Carine are determined to continue running their company after graduating from the TMO Fashion Business School.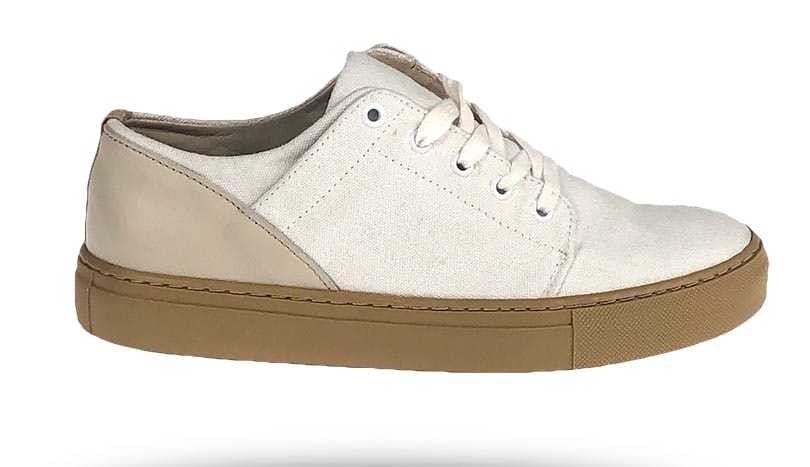 "We first came up with the idea to develop the 'sneakers per item' concept in 2018. Many people's left and right foot differ in size, sometimes even by a full size or more. The sneaker had to be sustainable, but also both trendy and feasible in various colours, so you can also create the look of two different sneakers. Sustainable, affordable, mix & match sneakers, all applicable to both the model and the size. The idea was further elaborated and a brand name was added: Trace. We had to consider whether we dared to take on the entrepreneurship after winning the Meester Koetsier Award – a prize within the Entrepreneurship learning path at TMO. We took a gamble and took Trace to the next level.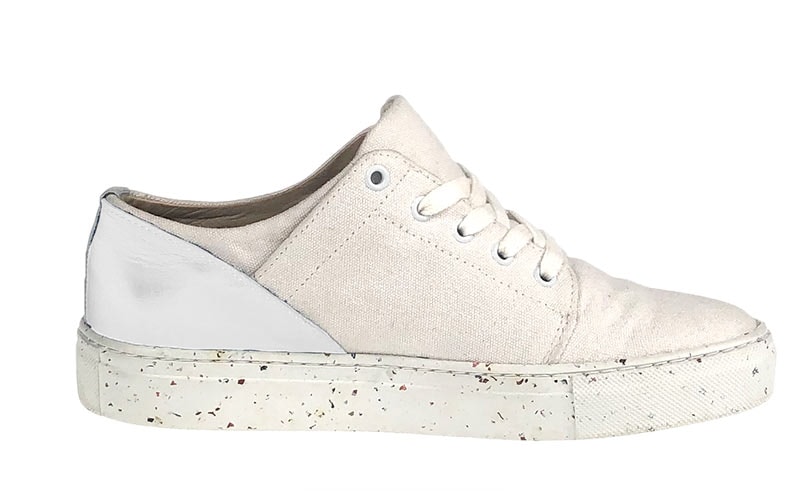 We worked on Trace's continued development after semester 5 and we wrote a research report and business plan in semester 6 – the thesis part of the course. We also organised various practical matters. We went to the Linea Pelle in Milan, the largest fashion fair in Europe, and established contact with manufacturers via an agent. We subsequently visited them, started on the designs and set up the marketing communication such as Facebook and Instagram. We launched the first Trace prototypes during an Open Day at TMO, which were a great success!
Students go out on work placements in semester 7, but we also continued with Trace during the work placement period. Fortunately, we have a coach who is a tremendous help to us. She checks our emails, helps us to build up our network, gives us financial advice, marketing support, etc. She is like a double check point to us. She always asks the right questions and gets us thinking. In addition, we had a great deal of contact with various lecturers. It is good to see that the lecturers remain involved, even if you do not see them at college on a daily basis. The factory in Spain is currently busy producing the new prototypes. We opted for a new manufacturer in Spain, simply because we had a better feeling about this particular one. This new manufacturer regularly sends us photos of the progress. The shoes are made entirely by hand and this only serves to make them even more beautiful. The theme will be 'testing and improving' during the next few months, after which we will market a shoe we are 100 percent satisfied with. What does the collection look like? You can view the first collection on our Instagram (tracethebrand) and our website. Pre-ordering is already possible!"
More information and news about TMO Fashion Business School? Click here to check their company page.