Ever considered a career as a fashion technologist? In this exciting career in the fashion industry you'll be involved throughout the supply chain process turning new ideas into finished products which result in customer satisfaction.
Technologists work with a wide variety of stakeholders from designers to buyers and marketing specialists, so you'll need great communication skills. You'll have chance to travel across the world, exploring the latest fashion products on the market.
Technologists develop specialist knowledge in materials, garment technology and production providing advice throughout the design and delivery process. From identifying the latest trends, sourcing materials and choosing the best suited fabrics to overseeing testing, advising on design amendments and ensuring products are ready for sale. You'll play a key role in quality control and ensuring products are delivered within budgets.
The University of Leeds runs a unique undergraduate degree in Fashion Technology. The course builds knowledge of how fashion products are developed, exploring topics such as technology, colour, sustainability and design.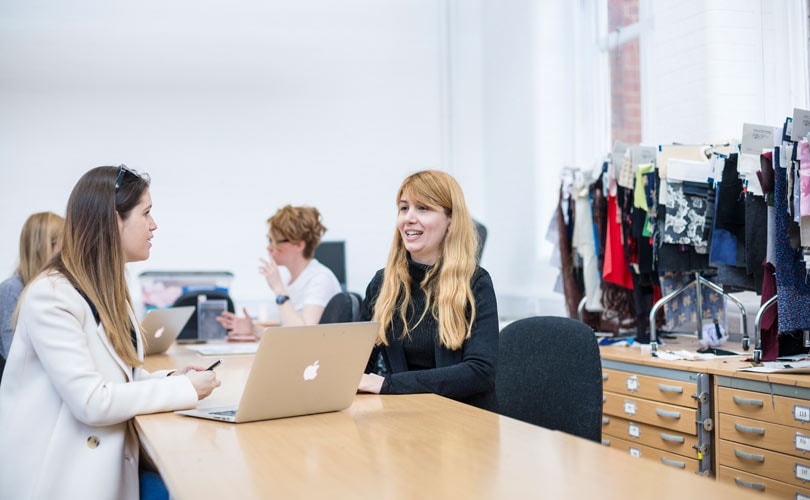 Dr Muriel Rigout, programme manager for the BA Fashion Technology says: "The Fashion Technology course aims to develop knowledge of the science and technology aspect of textiles and garments but also an understanding of how the fashion business works. The course content has been developed in consultation with industry professionals which means our students graduate with the knowledge and skills which employers are looking for. "
The course is taught by the School of Design, which was ranked in the UK top 10 for Art & Design in the 2019 Complete University Guide. The School recently invested over £4.4 million in new facilities, making it a fantastic environment for learning. You will be taught by excellent academic and teaching staff who have industrial experience and are leading researchers in their field. We also provide a fantastic opportunity to gain experience whilst you study by completing a Year in Industry as part of your course. You can find out more on the University of Leeds website.