Pentland Group results for the year ended December 31, 2014 reflected the continued international development of Pentland's portfolio of brands in sports, outdoor and fashion, and another strong performance from the core fascias of JD Sports Fashion, in which Pentland Group is the majority shareholder. Total revenue went up 14 percent to 2.2 billion pounds (3.4 billion dollars). Revenue from Pentland Brands and other non-retail businesses were up 5 percent to 618 million pounds (971 million dollars).
Speedo and Ted Baker footwear performed well, while Canterbury looks forward to capitalizing on Rugby World Cup 2015, following significant investment in the brand since acquisition in 2012. Retail division comprising of JD Sports Fashion recorded a revenue rise of 19 percent. Group operating profit was up 30 percent and group profit before tax went up 92 percent.
Pentland Brands has, and continues to build, a portfolio of world class sports, outdoor and fashion brands. It manages owned brands such as Speedo, Canterbury, Berghaus, Mitre, Boxfresh and Ellesse and has global licensee for Lacoste Chaussures and Ted Baker footwear and Kickers in the UK. The retail division comprises JD Sports Fashion, in which Pentland Group holds a 57 percent share.
Pentland Group revenues up 14 percent
Speedo achieved record sales with growth in many international markets. The sales growth was driven by the highly successful SpeedoFit and global swimwear ranges. Speedo was also named 'Fan Brand of the Year' at the 2014 Sports Technology Awards. Canterbury, now fully integrated into the Pentland Brands portfolio following its transfer in September 2012, achieved strong sales growth with a double-digit uplift in the UK. Canterbury became the official kit supplier for the Ireland Rugby Football Union in 2014 and will be the official kit supplier for the England and Ireland teams at the 2015 Rugby World Cup. The brand continued to build its on-field presence in Australia and New Zealand through Australia's State of Origin and Auckland National Rugby League team, the New Zealand Warriors.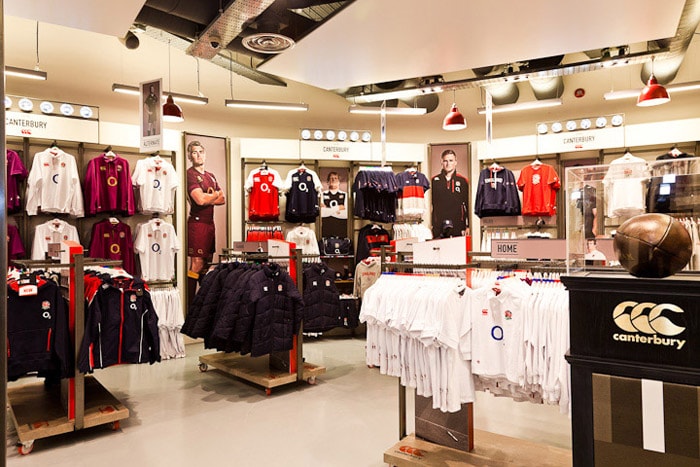 Ted Baker footwear managed to perform well delivering double digit growth with strong performance in the UK and USA. Ted Baker and Kickers were recently acknowledged at the Drapers Footwear Awards with Ted Baker winning the Men's Fashion Footwear Brand of the Year and International Footwear Business of the Year and Kickers Kids' Footwear Brand of the Year.
Lacoste Chaussures was received well with growth in major markets including the USA and China. Three Berghaus innovations won awards at the 2014 OutDoor Industry Awards including the coveted Gold Award for the Hypersmock 2.0 - the world's lightest waterproof jacket.
JD Sports Fashion, driven by strong trading in its core sports fascias, reported positive sales momentum. The outdoor group consisting of Blacks and Millets continues to undergo significant change under JD's ownership which has created a strong platform for growth and development in 2015. In 2014, JD continued to invest through the acquisition of various brands/businesses such as Mainline Menswear, Ultimate Outdoors and Oswald Bailey. In November it disposed of Bank, the loss making fashion chain.