Following the succesful launch of high street retailer Esprit's first line of leather-free trainers last summer, which featured a 'Peta-Approve Vegan' tag, the label has decided to expand the range offering.
The second line of animal and eco friendly footwear features 25 different footwear styles, in addition to trainers. The footwear range now includes ballet flats, sandals and loafers and is available online or at selected Esprit stores around the globe.
"Esprit was founded on a basis of creativity and responsibility and this spirit is still alive today," explains Martin Krist, Global Business Manager Shoes at Esprit. "This is reflected in our continued efforts to transfer the philosophy of appealing vegan fashion to a commercial lifestyle product . With Peta's support, we can bring more transparency to conscious consumers and hope to further expand this collaboration."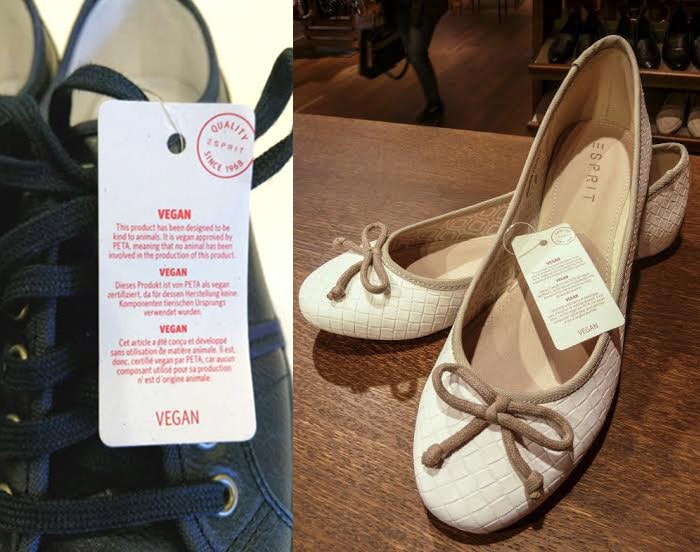 The footwear range was also designed to help raise awareness for the environmental destruction caused by factory farming and the leather industry, which ranges from carbon emissions produced by cattle farms to the toxic tannery chemicals that pollute local water supplies. The environmental footprint from animal-free fabrics, whether they be natural or synthetic, is minor in comparison to non-animal free materials, as well as animal friendly, sparing the animals from castration, branding, tail docking and other cruelties suffered before death.
Therefore, the new footwear range features tags – in English, French and German–which read:'This product has been designed to be kind to animals. It is vegan approved by Peta, meaning that no animal has been involved in the production of this product.'
"Loafers, sandals, flats – shoppers seeking stylish leather-free shoes have more choices than ever, thanks to Esprit's latest 'Peta-Approved Vegan' line",adds Peta UK Associate Director Mimi Bekhechi. "The success of Esprit's vegan designs is proof of the enormous demand from consumers around the world for sustainable, animal-friendly fashion."