When Gucci last week released its falling sales figure it echoed that fashion houses need more than one season and a strong campaign to turn around an ailing business. Not that Gucci is ailing, but it does account for 60 percent of parent company Kering's profits, and a loss of sales at 7.9 percent is a fairly large margin to lose when sales were nearly one billion euros and dropped to 869 million euros.
As Kering's flagship brand, Gucci is now its utmost priority, as it is responsible for most of its operating profit. The ousting of Gucci's creative director Frida Giannini in January, who held the post since 2006 after the exit of Tom Ford, signalled a turn-around for the business, both in terms of image and sales. However, despite a near 360 degree departure of its image, its sales didn't follow. A larger than expected drop was subsequently blamed on the transition period and the company is expecting to show better figures in the second half of the year.
Gucci's Flagship Stores Appeal to Tourist Shoppers
On a recent visit to Gucci's Milanese flagship Asian customers outnumbered the Italian and locals by two to one. These are the customers that are mostly interested in its range of accessories and handbags, however these are also the core product groups that must be improved, including its entry level products and its image pieces, to appeal to a global fashion audience.
CFO Jean-Marc Duplaix said that the label needed to find a better balance between items sporting its famous logo and items without logos. But rather than shying away from the label's logo entirely, the brand plans on finding "a smart interpretation" of the two letters.
Duplaix further noted that Yves Saint Laurent's creative director Hedi Slimane was a good example of how to turn a brand around. He revamped the image of Kering's third largest luxury brand in 2013, sparking double-digit sales growth.
Gucci, which had originally planned further expansion this year, is expected to moderate its new store openings. Instead, the brand will refurbish stores across the globe to keep them in tune with its new image. Since the beginning of the year, Gucci has closed six stores and opened three, bringing the total to 502.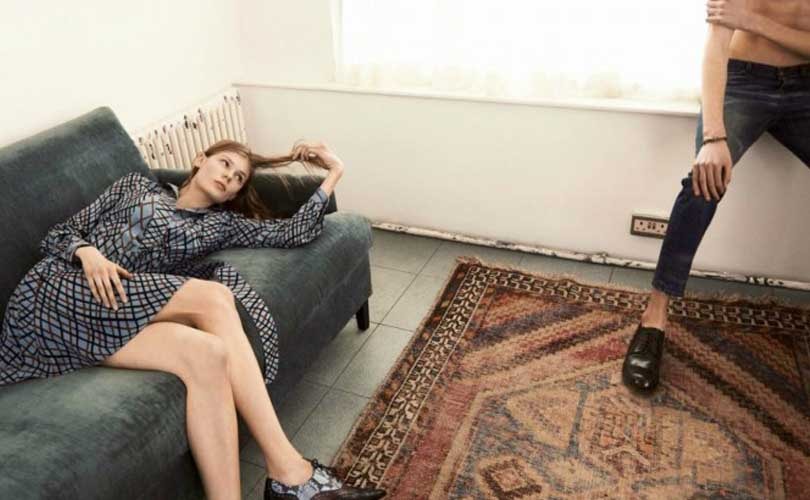 Among other initiatives planned for Gucci's revival which is expected to show initial results in the second half of the year – store staff will have more training, the label's advertising campaign will be "revisited", packaging will be modified and the website will be redesigned.
Duplaix said Kering was confident in the new management team's ability to steer Gucci back to growth and added that there are already signs of improvement with the label's ready-to-wear category.
Nonetheless, "we cannot say yet that Gucci is back on the stage of fashion," he admitted.