Trendstop experts have put together the best-selling colours of the season. Our Spring/Summer 2016 Colour Forecast shows how leading designers are using seasonal colour, which we have distilled into 40 essential shades in dedicated categories for Fashion Colours, Core Colours, Accents & Active and Metallics, along with a matched Pantone® reference for each shade. Here, the Trendstop colour trend experts give Fashion United readers a sneak peek preview at Peached Pink, a directional shade from the Milky Pastels colour group.
Milky Pastels
An array of milky hues dominates the Spring/Summer 2016 palette, updating the more sugary pastel hues that have impacted on previous seasons. Soft and feminine, these shades transform styles with a fresh feel.
A key shade in the Milky Pastels range, this subtle pink is tinged with a hint of peach for a warmer overall appearance. Denim pieces take on an elegant finish, while neoprene bikers are paired with supple leather handbags. Additionally, bright contrast accents make a contemporary statement on footwear.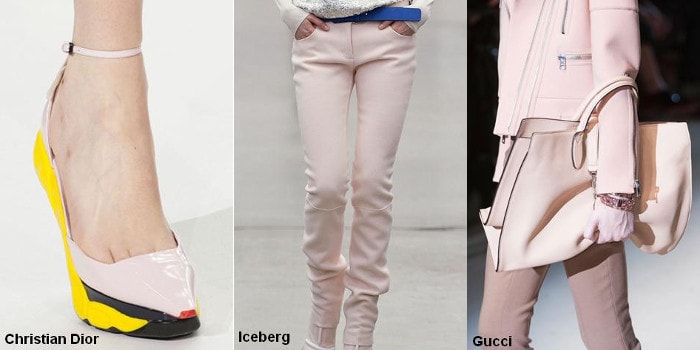 Exclusive Offer
Trendstop Spring/Summer 2016 Colour Forecast, featuring four essential colour trend categories with Fashion Colours, Core Colours, Accents & Active and Metallics, purchase the full report at Trendstop.com here >>. Take advantage of our exclusive offer for Fashion United and use promo code FUSS16COLOUR to get 20% off.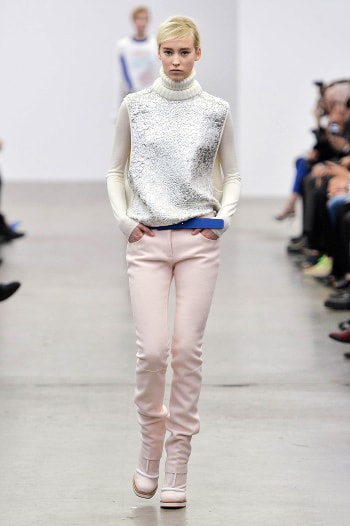 If you are interested in Trendstop's Spring/Summer 2016 Forecasts, find out more on our Trend Reports page.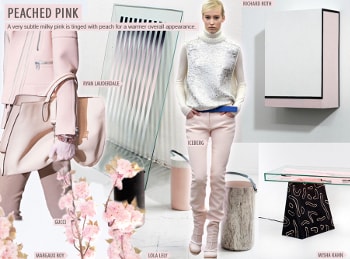 Trendstop.com is one of the world's leading trend forecasting agencies for fashion and creative professionals, renowned for its insightful trend analysis and forecasts. Clients include H&M, Primark, Forever21, Zalando, Geox, Evisu, Hugo Boss, L'Oreal and MTV.

All images courtesy of Trendstop.com.