Bottega Veneta remain one of those luxury brands who's crossover into fashion is but a small percentage of its annual sales. Perhaps because it's fashion message is a little less audible than other brands, Bottega steers clear of trends, catering to a more sophisticated and perhaps older customer. This season it's muse was of an artist's persuasion, favouring function over fashion. Soft shapes, luxe comfort - these were clothes for "someone who doesn't think about clothes; he dresses from necessity. If it's cold, I'll wear a cardigan," Thomas Maier said.

No21 showed sportswear with a utilitarian touch for its autumn/winter 15 collection. Designer Alessandro Dell'Aqua said: "I mixed forms and motifs taken from sportswear with luxurious fabrics, working mainly with knit. Men want clothes that are comfortable and easy, and this is what you get with a tricot coat, a thick jumper, a pair of heavy jersey trousers."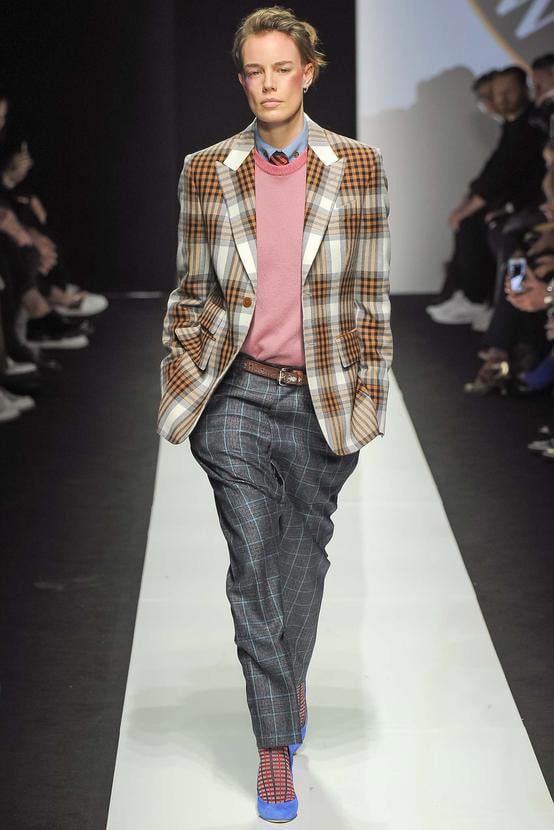 Prada went back to its foundation as an accessory house and brought back its staple fabric: nylon. Jackets, overcoats, blousons and plenty of detailing came in nylon, a democratic and inexpensive fabric which only Prada could present as luxury. Nylon was the foundation for the new uniform, but it came elegant and commercial. This wasn't one of Muccia Prada's more directional collections, however any cerebral challenge was presented in the show notes which read: "Gender is a context and context is often gendered." By showing both men's AW15 and women's pre-fall Prada managed to share the same aesthetic to both genders. Missoni created the hashtag #inrustwetrust for its autumn/winter 15 collection, where presumably the earth-tone hue was a starting point for its designer, Angela Missoni. This brand is all about rich texture and opulent knits which who's knitting processes are as complicated as they are sophisticated. Here we saw the house's dna in pattern and bold colour layered with shirts and jackets. While perhaps a total look seems difficult to achieve in a working man's every day wardrobe, on the catwalk it looked nothing short of desirable.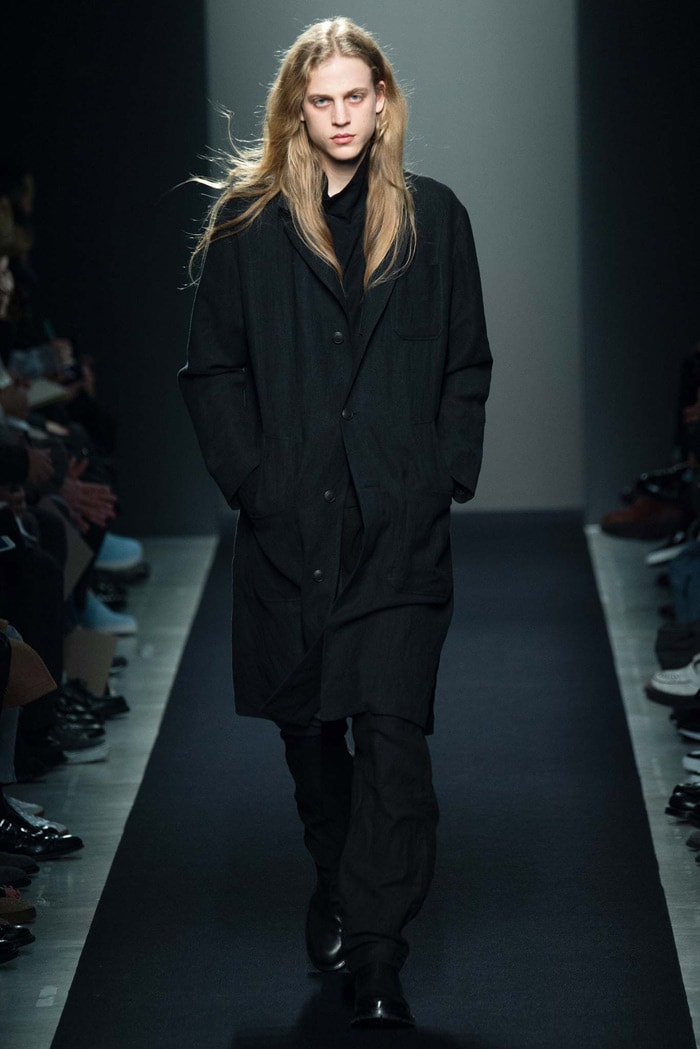 Vivienne Westwood, the British Grande Dame of fashion, channels her anarchic energy each season into creating clothes with a message. This message strives to educate and influence – be it through environmental, social or political statements. This season Westwood found inspiration in none other than the Prince of Wales. The first look saw a model wearing a pink sweater tucked into a windowpane-check gray wool trousers under a tartan peaked jacket, worn with a pair of plush purple heels. It is doubtful the prince would opt for the full look, but this Dame is nothing if not unconventional.

Images: AW15 Missoni, Vivienne Westwood, Bottega Veneta