Danielle Wightman-Stone

|
London - Image-sharing website Pinterest has announced that it will introduce 'buyable pins' in the next few weeks, allowing retailers to sell products through the site.
The move to add a commercial link follows calls from its 70 million active community who have been asking the service to make it easier for them to buy the things they discover on the site, according to a blog post by the social media platform.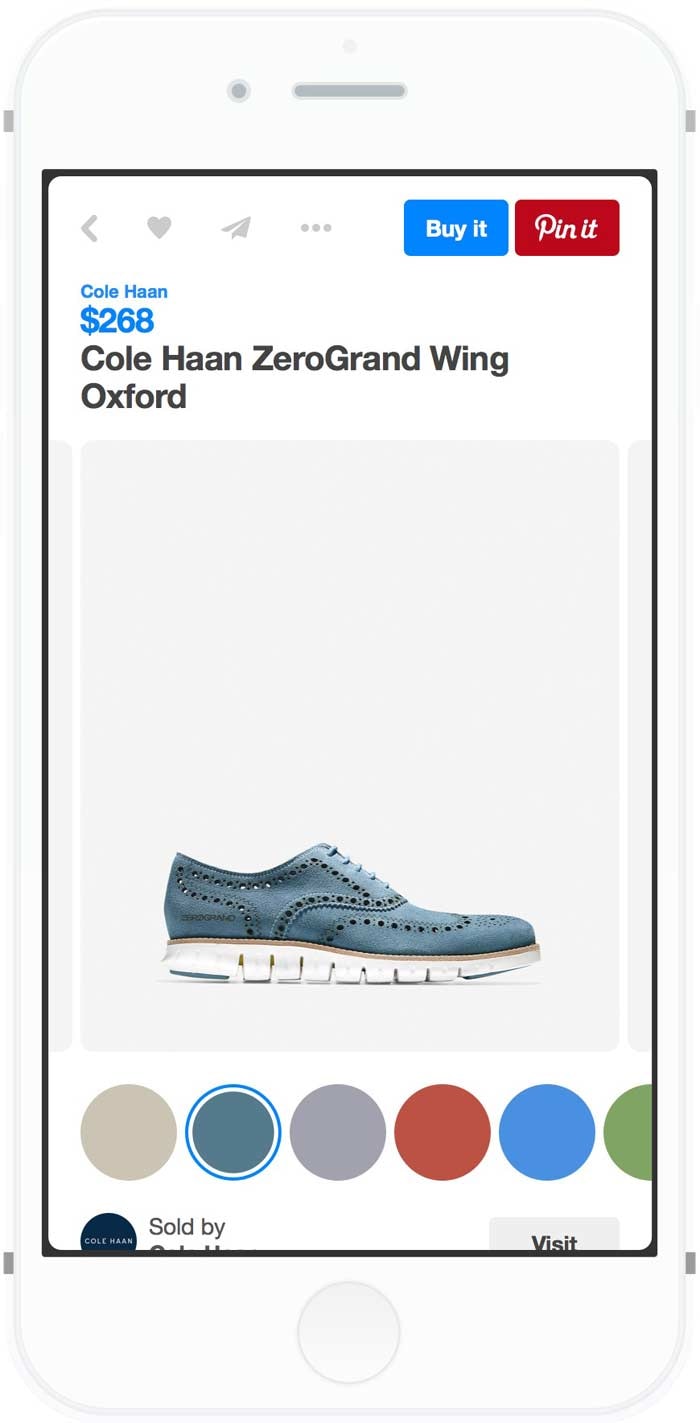 The blog post states that the 'buyable' pins will be easily recognisable with a blue price, which will indicate to its users that it can be bought right from the iPhone and iPad app, the Android and desktop updates will be released at a later date. In addition, Pinterest is also going to make it easy for users to search 'buyable' pins by using the price filter in the search options.
The new service will be utilised by retailers including US department stores Macy's, Neiman Marcus, and Nordstrom, as well as Shopify stores like Poler Outdoor Stuff and SOBU and retailers powered by the Demandware platform like Cole Haan and Michaels.
Pinterest is estimating that there will be more than two million 'buyable' pins by the end of June. Items will be able to be bought using Apple pay.
The service will initially be for the US market, no date has been revealed for a UK launch.
Images: Pinterest