A joint ticketing system for the PREMIUM, Show & Order, Ethical Showroom, Green Showroom, Seek and Bright trade shows has been in place since last season. But now the last two trade shows on the list have decided to take their partnership to a whole new level. Seek, which describes itself as the most progressive contemporary fashion show on the market, and Bright, which was founded in Frankfurt, are now joining forces and hosting their shows at the same venue.
By managing to secure the use of indoor hall space at Arena, a converted storage depot close to the Spree in Berlin's Kreuzberg district, Seek and Bright have now become neighbours, proudly declaring their shared space Berlin's new centre for streetwear and urbanwear. Rounding off this new partnership is a shuttle service operated by Audi, which transports visitors not just to the Arena venue, but also to the PREMIUM and the Show & Order shows as well.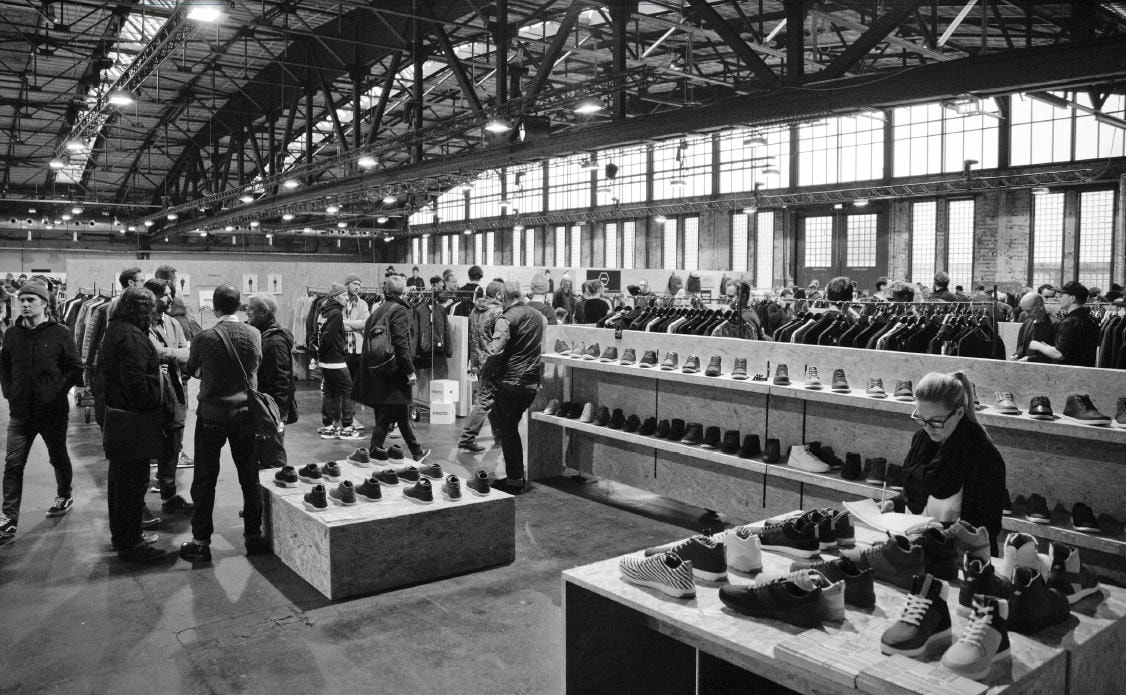 "We are very much looking forward to our first joint Bright-Seek show at Arena. Seek's premium label portfolio and successful concept will bring huge additional benefits. The great look and generous size of our new location, together with a shared outdoor space, will help boost the overall image and offer visitors a unique trade show experience, making Arena the most important platform for industry, retail and press in our respective market segments," explained Bright co-founder Thomas Martini. Seek's representatives were also happy with the amicable merger: "We are looking forward to welcoming Bright to our Arena venue. Both the Bright and the Seek trade shows deliver strong concepts and identities together with carefully selected brand portfolios that complement each other perfectly. In other words, it's the ideal mix of products, people and business," said Maren Wiebus, Sales Director at Seek.
Visitors to both shows will also be able to look forward to a packed programme of evening events. With some of the area's finest night clubs and bars just a few minutes away, such as Badeschiff, Hoppetosse and Club der Visonäre, and catering provided by Markthalle 9, guests are sure to enjoy a relaxed end to their visit. Converse will also be on hand to provide the appropriate musical ambience.