Normally the action at Paris fashion shows is provided by the models -- but at Kenzo's event Sunday, towering monoliths danced a technical ballet that literally overshadowed the collection on the catwalk.
Seven giant two-storey-high blocks moved around on hidden wheels, apparently guided by computers, in a vast industrial hall in northwest Paris as the brand's collection paraded around them.
The idea was a forest -- but a technological one, befitting the 21st century and Kenzo's autumn collection featuring mostly dark colours offset with lateral or diagonal stripes and complex floral prints. "We wanted the women to feel like they were dancing with these trees in this forest," said Humberto Leon, co-designer with Carol Lim.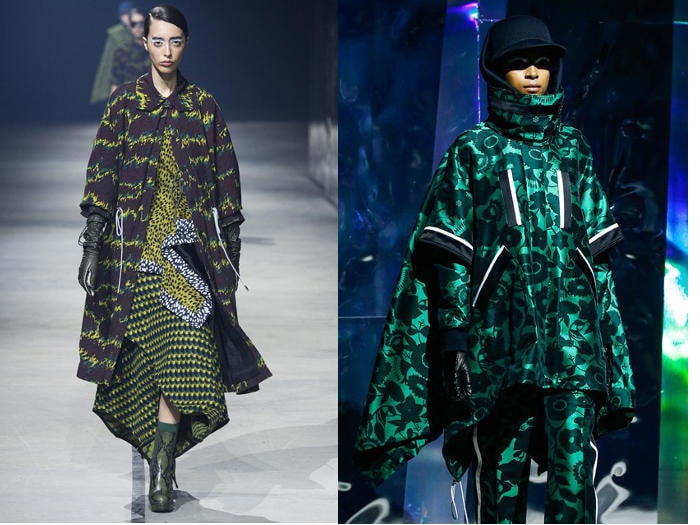 "We wanted to give the season an interpretation that was ours. So we almost wanted to sum up this amazing imagery that the house owns and kind of show it in a way that we think is 2015," he said. The overall impression of the collection was of ethnic modernity, a little bit masculine, with touches of Peruvian and Japanese traditional dress thrown in.
Ricci's informal elegance
Nina Ricci threw the focus of her show on Saturday squarely on the clothes: elegant but informal, sophisticated yet simple. Designer Guillaume Henry offered almost transparent lace dresses, and knee-length skirts topped with t-shirts or easy flowing pants.
"Sophistication doesn't mean decoration," he told AFP after the show. "It's about handling fine materials in the same way as poorer ones, to get rid of the barrier between day and night (wear)."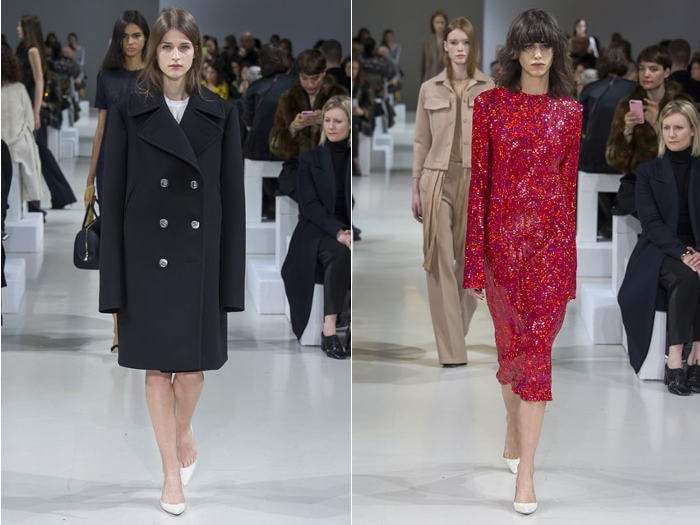 Leather at Mugler
For Mugler Saturday, sexiness was more the game, embodied by a collection leaning heavily on leather. Georgian designer David Koma, who took up the creative reins at the house in late 2013, presented hide cut short and close to the body and in black, white and marine.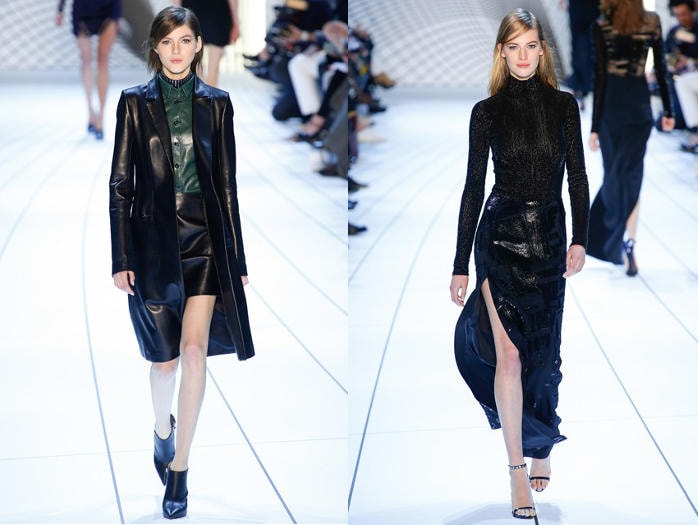 Patterns looking like computer circuitry highlighted the theme of "artificial intelligence", but some of the openings on the dresses revealing the skin suggested a more carnal undercurrent. (AFP)
Photos: Vogue.co.uk