The nununu FW20 collection has taken the designers out to the streets, getting their inspiration from graffiti, typography, signal signs and even shots from street surveillance cameras.
Spray painted prints, new materials, stripes and cuts with special details give this winter that extra special twist.
Urban art rules
Inspired by graffiti. Spray painted prints give the collection that extra street vibe. And yet, it wouldn't be a full nununu collection without the work of the in-house master artist Shay Id Alony who created a huge graffiti wall in the nununu showroom in Paris last year. The wall art was so powerful that nununu decided to turn it into one of the main prints of the coming season.
Limited edition
Control Freak and Limited Edition, the typography prints of the FW collection 2020 express how nununu feels about the upcoming collection and even more about those who will wear it this coming winter.
Strong colours like lava yellow and red break the nununu neutral colour pallet of whites, blacks and greys. New black and white stripes and hot pink will further spice up the collection and its looks.
A variety of new top-quality fabrics like rich French terry, fine ribbed cotton, an improved woven material and an all new poly mix made it possible to introduce new collection pieces like tracksuits and opaque rain wear.
Outerwear and holiday collection
A velvet down jacket and a opaque rain jacket are just some of the collection pieces added to the new outerwear collection, introducing new levels of warmth, material options and styles.
A second collaboration with Tutu du Monde brings an amazing collection where street meets romance. Dresses, skirts, cardigans, an amazing cape, an awesome skull headband and sequin leg warmers bring out the best of two completely different worlds and make for yet another beautifully made match.
The nununu collection goes up to 14 years old, with a special newborn collection full of onesies and bodysuits. Next to a large range of winter accessories, nununu presents, loungewear, slippers, backpacks and snack boxes for the upcoming season.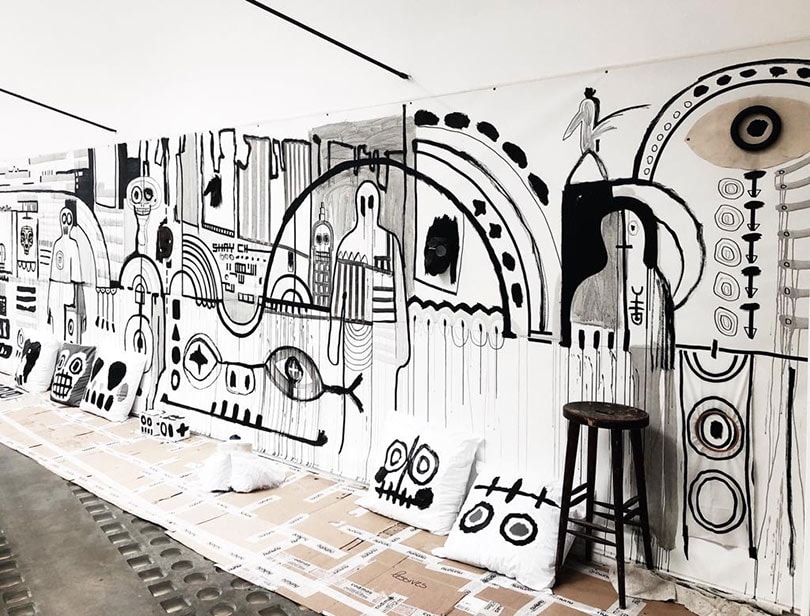 About nununu
nununu brings an alternative to typical children's clothing. Co-founded by designers Iris Adler and Tali Milchberg in 2009, the kidswear brand goes against fashion's narrow set of beliefs, and breaks free from over-stimulating kid clichés. It introduces children to the mystery of minimalism, while inserting attitude, style, and a sense of humour that open up a world of possibilities for young minds. The brand operates in a way that dissolves differences, blurring out boundaries and making divisions completely insignificant. nununu's basic DNA and unisex offering created a revolution in children's fashion world over.