Dreamy days, open roads, and carefree times. Wrangler keeps summer alive with a 'High Summer 2019' collection that celebrates warm memories and good vibes.
The silhouette is loose and lightweight, and the palette speaks of crisp deckchair stripes, mixed with the kind of sun-bleached acid brights and faded black that comes from a season spent outdoors.
A fresh rainbow print brings an optimistic feel to Wrangler's ongoing love affair with retro sports- inspired pieces, while a new southwestern-style geometric pattern is introduced, evoking hot, sun- baked landscapes and tribal crafts.
Denim is reimagined in lighter shades for women, with classic skinny and slim styles returning alongside newer silhouettes such as the more generous Mom cut. Ripped bleached denim creates a carefree feel, while vintage-inspired white denim is worn festival-ready and bohemian, and bright stripes adorn printed denim jeans, shorts and cut-off jacket. A softer, feminine linen-blend playsuit is introduced.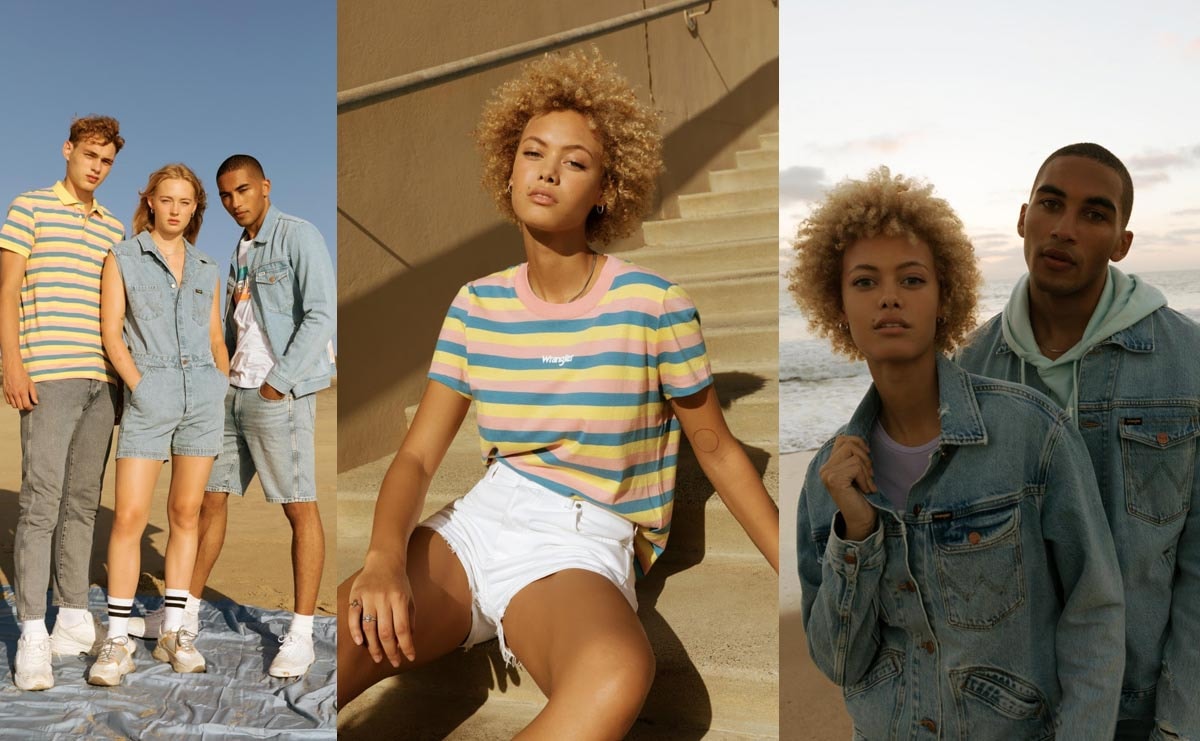 Summery shades of ice-cream pastels are given to ringer tees, and the 80s remains an influence on the retro sports collection of cropped tees, hoodies and fringed jacket. A boxy shirt is created in a geometric southwestern-style print.
This new print, inspired by woven Native American textiles, adorns the men's collection, blazing a trail across denim shorts and as decoration on a bleached denim jacket and jeans. Men's denim is worn ripped and faded, with favourite fits including Larston and Greensboro making a strong return. Shorts come in colourwash denim, while the jeans collection also features degrees of sun- bleached greys.
Wrangler's classic checked shirts are given warm shades, while short-sleeved western shirts are reinvented in sparkling yellow, or seaside hues of green and blue. Tees feature Wrangler's iconic rainbow stripes, or retro varsity-style graphics.
Even when the sun goes down, the Summer of Wrangler lives on.