Autumn seems to suit H&M as the Swedish group total sales including VAT increased by 3 percent compared to the same month the previous year, in local currencies. However, the company suffered the unexpected heat of September, which

resulted in 7% fall in sales.

In comparable units, H&M sales decreased by 7 percent. It is worthy a note that comparable units comprise the stores and the internet and

catalogue

sales countries that have been in operation for at least a financial year. Overall group sales increased by 3 percent on the same basis however.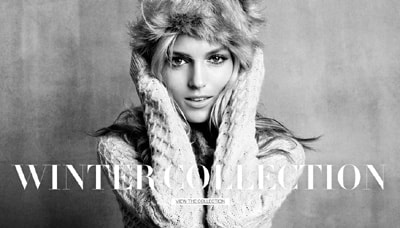 A Reuters´ poll of analysts had forecast the Swedish budget-fashion group to post a drop of 6 percent in sales at established stores, with estimates in a 5-7 percent range. Analysts said same-store sales were a bit disappointing, but should pick up as the weather turns colder. "We see that the weather in October has changed in most of the European markets, which I believe will drag the customers to the stores. I think we'll see a better October,"

Nicolaj

Jeppesen

, an analyst at

Sydbank

said.

"People tend to get uncertain when there's talk about financial troubles and will seek the cheaper collections. H&M has a very strong brand and lower prices. I think that's a good combination,"

Jeppsen

added. H&M, which will launch a collection by Italian fashion icon

Donatella

Versace in November, has said that the negative effect from high cotton prices would remain in the fourth quarter, but that the outlook was brighter
after that.

The total number of stores amounted to 2,363 on 30 September 2011 versus 2,111 on 30 September 2010. H&M directives advanced in mid-September that the group would speed up its expansion and open 265 new stores in its fiscal year 2010/11, compared with an earlier forecast for 250 new outlets.