J Crew, the First Lady's favorite high street retailer, announced total revenues increased a marginal 4% to $429.3m for the quarter ending October 30, 2010. The company saw store sales increase 1% to $303.3m, with comparable store sales

decreasing 1%.

Operating income decreased to $64.1 million, or 14.9% of revenues, compared to $75.2 million, or 18.2% of revenues, in the third quarter of fiscal 2009. This was due to weaker sales and J Crew cut its earnings view for the year.


J. Crew Gro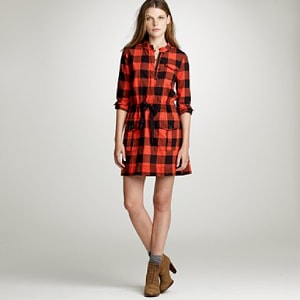 up further confirmed plans to be taken private for $3 billion.

An investor group made up of private-equity firms TPG Capital, a former owner of J. Crew, and Leonard Green & Partners plus Chairman and Chief Executive Millard Drexler will pay $43.50 a share, a 16% premium to Monday's closing price.

The stock was recently trading at $43.78, just above the offer price of $43.75. But even despite this month's 37% surge, J. Crew shares are still down 2.2% this year after nearly quadrupling in 2009. The offer price is in line with where the stock traded as recently as June.

Wedbush Securities analyst Betty Chen said J. Crew's third-quarter results and lowered guidance show some of its merchandise issues will continue to plague the company through the fourth quarter.

"I think if J. Crew were to remain a standalone company, having to work through some of the fashion and merchandise issues on hand at the moment, the stock wouldn't be able to recover to the offer price until spring or summer of next year at the earliest," Chen said.
The company has recently begun to show signs of sales weakness amid a lack of fashion hits, discounting by competitors and efforts to elevate the price of some of its merchandise to luxury status.

Image: J Crew AW10