Abercrombie & Fitch has announced that Fran Horowitz, President and Chief Merchandising Officer, has been promoted to Chief Executive Officer of the company. Joanne Crevoiserat, Executive Vice President and Chief Financial Officer, has been promoted to Chief Operating Officer while continuing in her current roles. Arthur Martinez will continue in the role of Executive Chairman.
"Fran's appointment to CEO reflects the leadership she has shown in the turnaround of Hollister, our efforts to provide a compelling, customer-focused shopping experience at both of our brands and, while we have more work to do, the repositioning of the Abercrombie & Fitch brand," said Martinez in a statement.
Fran Horowitz takes over as the new CEO
"It is an honor to lead Abercrombie & Fitch's efforts to strengthen our performance and reignite our growth," said Horowitz on her promotion, adding, "We have made solid progress in our efforts to listen to and provide our customers with shopping experiences that exceed their expectations. I am pleased to have Joanne, an extremely talented executive, as my partner in leading a best-in-class organization."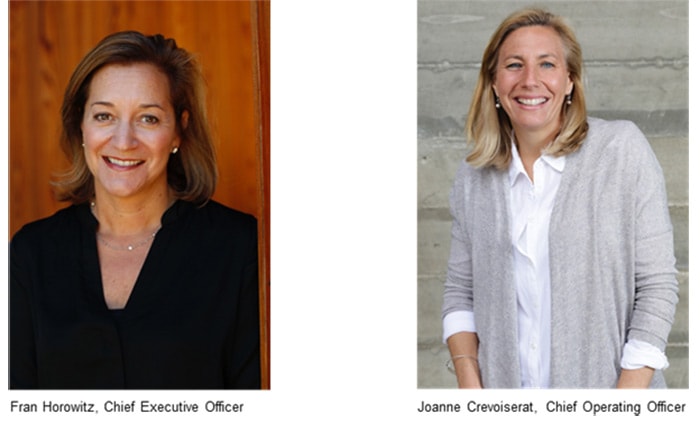 Horowitz has served as President and Chief Merchandising Officer of Abercrombie & Fitch since December 2015. She joined the company as Hollister Brand President in October 2014 from Ann Taylor Loft, where she also held the role of brand president. For nearly eight years, she worked at Express, rising to the position of executive vice president of women's merchandising and design.
She joined Express, after 13 years in several merchandising roles at Bloomingdales, prior to which she served in various positions at Bergdorf Goodman, Bonwit Teller and Saks Fifth Avenue.
Crevoiserat has been Executive Vice President and Chief Financial Officer of Abercrombie & Fitch since May 2014 and a member of the Office of the Chairman since October 2015. Prior to joining Abercrombie & Fitch, she served in a number of senior management roles at Kohl's including executive vice president of finance and executive vice president of merchandise planning and allocation.
Prior to her time with Kohl's, Crevoiserat held senior finance positions with Wal-Mart Stores and May Department Stores, including chief financial officer of the Filene's, Foley's and Famous-Barr brands.
"Joanne's promotion to the role of COO reflects the scope of her responsibilities and the important role she plays in maintaining our operational discipline and financial strength in a challenging retail environment," added Martinez.
Picture:Abercrombie & Fitch