Reporting results for the year ended August 29, 2015, Arcadia Group said that total group operating profit before goodwill and exceptional items stood at 251.6 million pounds (379.3 million dollars) compared to 238.4 million pounds (359.4 million dollars) last year. Total sales of were 2,069.3 million pounds (3,117.9 million dollars) against last year's 2,032.9 million pounds (3,063.1 million dollars).
Commenting on the announcement Philip Green, Chairman of the Group said, "We are pleased once again to report strong cash generation of 328 million pounds (494.2 million dollars), against the background of the fast changing retail industry. Over the past year, we have continued to trade successfully in the UK across all brands, whilst expanding our operations internationally. In the USA we opened five new Topshop/Topman wholly owned stores, bringing the total now to nine – including the 40,000 sq. ft. flagship on the 5th Avenue in NYC. We also opened a 12,620 sq. ft. flagship in Amsterdam."
LFL sales down but focus on digital to boost growth
Underlying UK retail LFL sales were down 0.9 percent compared to last year and total LFL sales were down 0.7 percent. Total worldwide digital sales were up 23.9 percent.
"We have further developed our successful partnership with Nordstrom, consumer sales increasing strongly by 50 percent compared to last year, and now trading out of 94 Topshop concessions and 85 Topman concessions in addition to Nordstrom.com," said Green, adding, "Our Digital Wholesale business has expanded rapidly, and our brands now feature on multiple partner websites overseas, with our relationship with Zalando growing strongly across all of our brands."
Global retail expansion of brands under its portfolio
The company opened 34 new franchise outlets of Topsho/Topman and 45 across its other brands during the year. Notable openings were the first Topshop/Topman flagship store in Auckland (New Zealand) and further stores in Perth, Sydney and Vancouver, multi brand openings in Yas Mall (UAE) and Cairo Festival City (Egypt). In the year ahead, the company will launch products under its 50/50 joint venture partnership between Parkwood Topshop Athletic and Beyonce formed to produce a global athletic street-wear brand.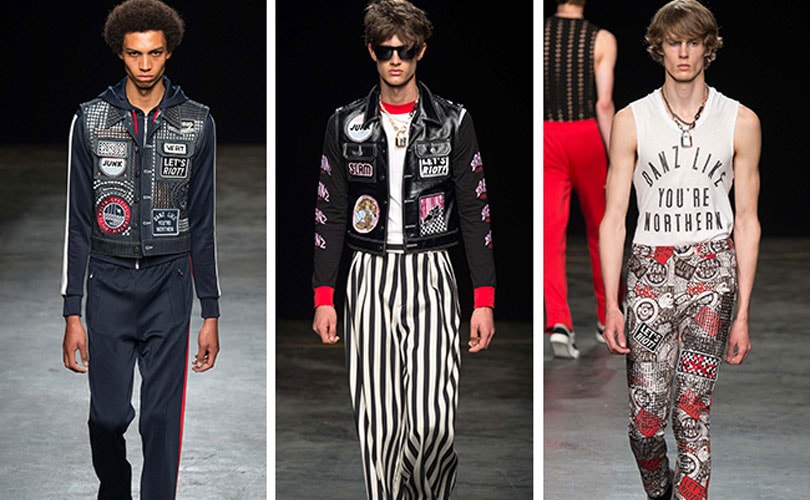 In the UK, the company is testing a new format trading Dorothy Perkins, Burton and Evans brands with Tesco, opening 14 outlets in five Tesco stores. "We continue to review our property portfolio in the UK, given the number of leases due to expire. Over the last year we have lease expired 86 sites and our current UK store portfolio stands at 2,358. In March we sold our BHS business to Retail Acquisitions Limited, to enable us to focus on the growth of our multiples brand operation in the UK and internationally, across the retail, digital and franchise channels. In the first 10 weeks of this year total VAT inclusive LFL sales were down 2.3 percent versus last year," said Green.
Images: Topshop/Topman store opened on the 5th Avenue, New York, Topman SS16 collection