Angela Gonzalez-Rodriguez

|
New York – British fashion retailer Joules Group is taking measures to mitigate the impact of the UK leaving the European Union. Amongst Joules' Brexit plan there is the opening of an EU-based distribution facility, as well as bringing inventory of its 2019 spring-summer collection into the UK earlier than usual.
In a conference to update the market on its financial results, Joules Group explained Wednesday that it was preparing for an expected increase in administrative activities and hedging currency more than 12 months forward ahead of the UK's planned departure from the EU. The fashion company has also rented a warehouse in mainland Europe.
Joules Group: "Contingency plans have been put in place" for Brexit
In a statement, Joules said: "Contingency plans have been put in place to mitigate the expected disruption that could arise in the event of a 'hard Brexit'."
As recalled by RTE News, the Irish public broadcasting company, the retailer has joined a growing list of major UK companies that have announced plans to minimise disruptions to its operations in case the UK left the EU without a deal.
Joules reports strong sales in H1FY18
Joules made the comments in a trading update for the first half. It forecast full-year 2019 profit before tax in line with its expectations, citing a robust first half and a strong spring-summer 2019 wholesale order-book.
These strong sales growth pushed the company to forecast underlying pretax profit slightly ahead of its initial expectations for the period. Revenues, including wholesale and retail, rose 14 percent to 113.1 million pounds for the 26 weeks to 25 November. Read Joules Group Plc. full H1 financial results.
future remains uncertain
The company echoed comments from retail rivals that trading conditions in the UK will remain challenging over the near term. "The board anticipates that trading conditions in the UK will remain challenging over the near term, with continued macroeconomic uncertainty, rapidly changing consumer shopping behaviours and a highly competitive environment," said the company in a statement.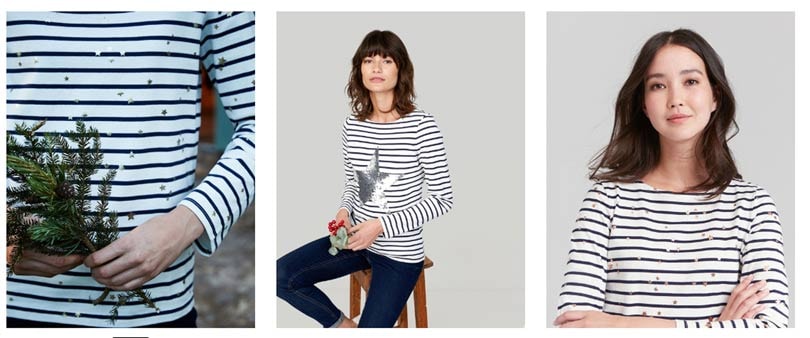 Founded by Tom Joule in 1989, the founder's namesake clothing brand sells branded clothing, accessories, and housewares. The Leicestershire-based retailer floated on the stock market in 2016 and now has 123 shops in the UK and Ireland, excluding concessions. Additionally, Joules sells to John Lewis and Next, and online in the U.S. and Germany.
Photo:'Time to shine' campaign, Joules U.S. e-commerce site