With the deadline for buyers bidding for the collapsed retail chain British Home Stores (BHS) having past, it only remains a matter of time until administrators Duff & Phelps announce the new owner. However, the lucky bidder would have to take over BHS entire UK 164 store network - including 40 loss-making stores - as well as the department stores debt liabilities, a risky bet for any buyer. But what happens if none of the bids are successful and BHS is disbanded and sold off bit by bit?
If BHS is unable to secure a buyer, despite it's guerilla style campaign #SaveBHS, and is dissolved, then high street retailers Marks & Spencer and Debenhams stand to gain the most, according to new research from Verdict, retail research agency. Data indicates that BHS has consistently lost its market share to high street competitors throughout its key sectors. Combined with the retailer's poor multichannel offering, dated store environment and weak product assortment suggests that any successful buyer would have to invest a large capital to revive the failing brand.

BHS loses clothing market share
In addition, BHS clothing offering has become even further unrelated to its core clientele needs over the years, which in turn has driven many of its fashion shoppers into the arms of its competitors, casuing its market share to drop more than half over the past ten years to 2015. According to data BHS' shopper base, which is predominantly Brits ages 45 and up, prefer the convenience of shopping for a range of products under one roof. This indicates that department store rivals, like Marks & Spencer and Debenhams are likely to be first in line to benefit from its potential disbanding.
Other retailers, such as Asda and Tesco, who has developed a core fashion offering are also likely to see a boost in their apparel sales, "given the similarity of their clothing proposition to BHS in terms of design and affordability," predicts Patrick O'Brien, Content Director at Verdict Retail. This prediction is supported by data showing where BHS clothing shoppers also tend to shop, with M&S emerging as the leader, followed by Debenhams and Next. High street retailers such as Primark, Matalan and New Look are also set to benefit from the disbanding of BHS, as well as online retailers like Amazon - to a certain extent. However, retailers who make a "concerted effort" to lure in BHS shoppers, for example through customer initiatives such as local marketing campaigns or targeted discounts, will receive the most benefits.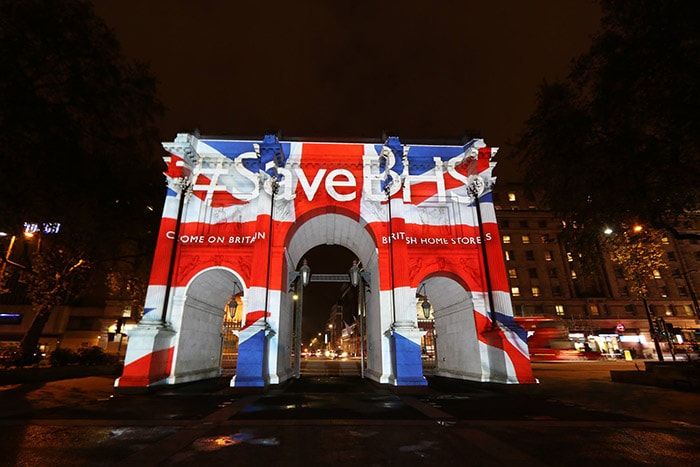 Marks & Spencer and Debenhams are also likely to enjoy a "marginal upswing" in shoppers seeking out alternative offerings for homeware items and other goods than discounters such as B&M and Home Bargains, noted O'Brien. Although Debenhams has a more similar customer profile to BHS and likely to be a first choice for customers, M&S has implemented a number of strategic moves to appeal to a younger, more fashion-conscious, designer-homeware shoppers over the past few years and may surprise shoppers.

Although Duff & Phelps have yet to make an announcement concerning the future of BHS, the last remaining buyers are said to include John Hargreaves, founder of discount retailer Matalan and Cafer Mahiroglu, the owner of Select Retail, as well as Mike Ashley, billionaire owner of Sports Direct and Philip Day, owner of Peacocks and Edinburgh Mill. Only time can tell if BHS will be saved by one of their rescue bids or dissolved, leaving the high street a little bit clearer for both M&S and Debenhams to claim it market share.
Photos: : Wikimedia, BHS, Facebook
Charts: Verdict Retail