John Lewis has revealed the company's 24 million pound (29 million dollars) investment plan for a new look shop in Scotland. The company will utilize the capital to refurbish its 160,000 square foot Edinburgh shop. The refurbished store will have a new, additional shopping floor complete with a cafe and a tech product area.
Commenting on the company's investment plan, Barry Blamire, head of branch at John Lewis Edinburgh, said in the statement, "This is one of the biggest refurbishments the shop has seen in its 43 years and an incredibly exciting moment in our history. This major investment will give customers more interactive shopping experiences while retaining the same excellent level of service from our Partners. We look forward to unveiling our new look shop and exciting new additions."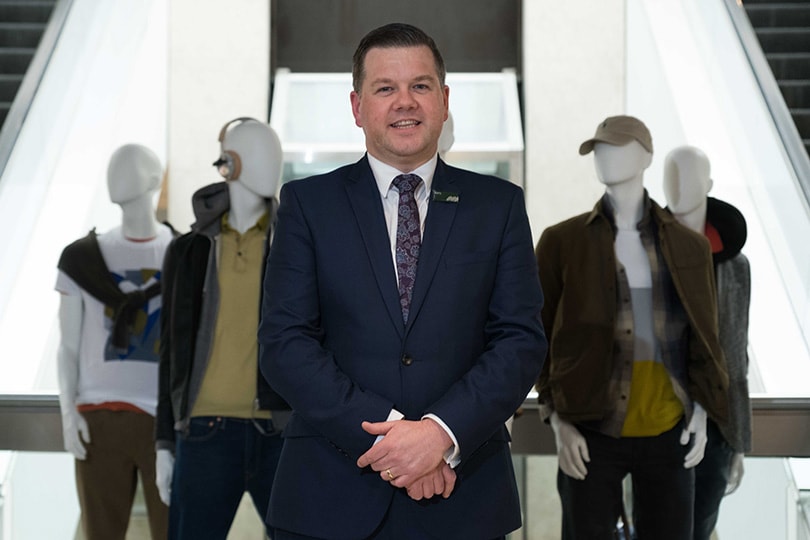 John Lewis working on new look shop in Edinburgh
John Lewis said that renovation work at the shop began last year, with the installation of a new entrance on Leith Street with new lifts, and a new customer collections area for click & collect services. Parking spaces were also created outside the shop. Earlier this year a new gift, stationery and candle shop opened at the main entrance on the ground floor.
Most of the changes are expected to get completed by the end of this month and John Lewis plans to open a completely new shopping floor on level five of the shop - which was not open to customers earlier. A new addition to the shop, 'The Place to Eat' with a fresh, contemporary décor will be located on the new fifth floor.
A statement from the company added that the investment is also financing a reconfiguration of the shop, to make it easier to shop while the rest of the St James Centre, of which it is the anchor store, is being redeveloped.
Smart Home Area debuts at Edinburgh store
On the new shopping floor, the retailer will also introduce its new Smart Home concept which brings together connected gadgets and tech into one space. The company expects this to enable customers to experience what it's like to have a fully connected home. John Lewis Edinburgh will be the first of the retailer's shops in Scotland to offer a Smart Home area.
Alongside the Smart Home concept, a new electrical department will be unveiled, which will include a photography station with one of the widest ranges of cameras and accessories in the capital.
The company further said that the Beauty department is being given a makeover, and moved to a new, more central location on the second floor to make it easier for customers to shop.
The month of August will witness the opening of a new furniture department on the fourth floor, alongside the new lighting department and picture gallery. The new shop layout will remain until the shops prepares to be re-connected to the redeveloped St James Centre ahead of its scheduled opening in 2020.
Photo: John Lewis website