The consolidated net revenues of the Prada Group for financial year 2015 amounted to 3,545 million euros (3,948.7 million dollars), the same level as reported for 2014 on the back of the growth of the retail network which the company said, made up for the sales decrease in wholesale channel. Currency headwinds and weak Chinese economy made negative impact on the company's financial performance.
"Throughout 2015, we had to deal with an economic environment characterized by extreme volatility in currency markets, as well as by the deteriorating geopolitical situation in many world regions. These two factors have made prices fluctuate widely and diverted tourist traffic in sudden and unpredictable ways," said Patrizio Bertelli, Chief Executive Officer of Prada Spa.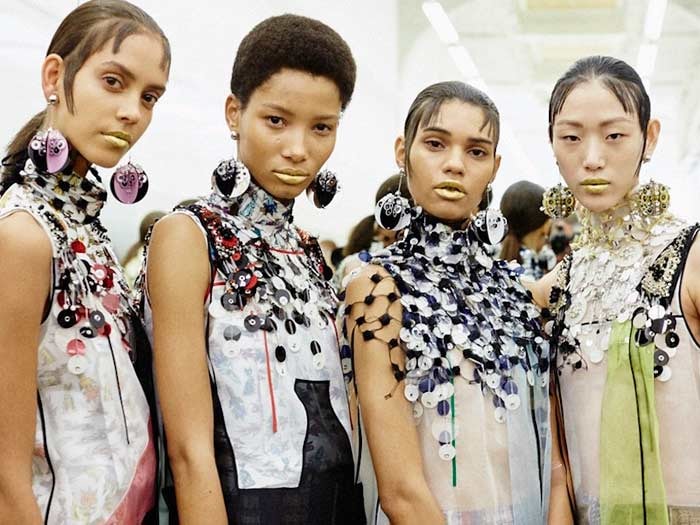 Prada retail revenues witness a rise
Wholesale revenues for financial year amounted to 444 million euros (494.6 million dollars), with a 88 million euros (98 million dollars) decrease. Meanwhile the revenues of the retail network - 618 DOS as of January 31, 2016, reached 3,057 million euros (3,405 million dollars), a 76 million euros (84.6 million dollars) increase at current exchange rates.
Licensed products (eyewear and fragrances) performed well and royalties were 14 percent higher; with eyewear making its contribution to this growth, as did the first Miu Miu fragrance, which was launched during the second half of the year.
China slowdown hits sales
Europe recorded healthy sales growth of 6 percent at current exchange rates and 5 percent at constant exchange rate; owing to a steady stream of tourists, especially from the Asia Pacific region and the United States, sustaining sales growth.
The results of the Italian market remained positive in the fourth quarter. The continuing upward trend in the Japanese market saw growth of 11 percent for the full year at current exchange rates, or 4 percent at constant rates. And owing to favourable exchange rates, sales on the American market grew by 5 percent: in real terms, there was a 9 percent decrease largely because of the significant strengthening of the US Dollar which affected the inflow of tourists to the area.
The economic situation on the Chinese market remained negative and the entire Asia Pacific area (excluding Japan) recorded a 4 percent revenue decrease at current exchange rates and a 16 percent decrease at constant exchange rates. Middle East with a good fourth quarter led to 11 percent annual growth at current exchange rates, while limiting the decrease at constant exchange rates to 5 percent.
Prada brands witness positivity
Prada recorded a 1percent increase, attributable to the exchange rate effect. Meanwhile, Miu Miu enjoyed revenue growth at both current exchange rates of 10 percent and 1 percent at constant exchange rates and its performance improved in the fourth quarter. Church's also achieved growth for the year of 14 percent at current exchange rates and its performance was also positive in constant exchange rates, with 7 percent increase.