With many retailers seeing investments in digital store experience pay off with increased sales, in-store innovation is becoming more important than ever as well as a transformation journey. However, with this rapid pace of change and so many unknowns, turning a digital concept into reality can be a huge challenge.
Richard is Head of Digital Stores for M&S, where he leads the charge on in-store digital solutions. Today he is sharing his thoughts on the trends for the future and what retailers need to do to capitalize on them.
At 31 st May, he will give live insights on how to foster an culture of innovation during Future Stores: the event for 150+ retail innovation professionals.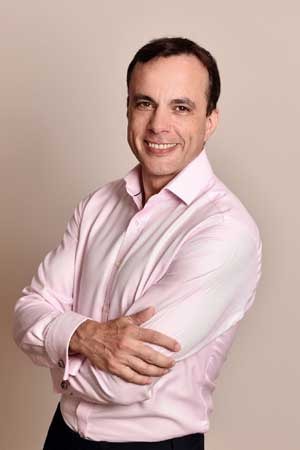 Together they'll share experiences, benchmark ideas and discuss the latest technologies at Europe's only event that is focused on driving in-store sales through digital. You can see the full agenda here.
What technological trends do you believe will grow over the next 12 months?
Over the next year I suspect we are going to continue to see the rise of the Internet of Things, with more and more everyday household and personal items becoming connected to the internet. It's like that we'll see the wearable technology become come commonplace, along with the growth of new payment vectors
What is the one thing that retailers need to keep front of mind when considering new technologies?
New technology can seem to be very attractive, what I like to call the 'Buzz Lightyear Effect'. It's important to be clear on whether there is an early or first mover advantage to bringing on a new piece of tech. For most retailers it's probably worth learning from others first and copying with pride without having the cost of investing in unproven early- stage technology. It's not unusual for companies to get wooed by early stage businesses, who use their first rounds of customers as test-beds for un-proven concepts. Be clear on the problems that is being solved and make sure that the technology being proposed is relevant, scalable and can co-exist with the current technology stack
What can digital do to help improve the role for store associates?
With the advent of greater mobile connectivity the potential touchpoints for brands to be engaging with consumers, this means that the in-store experience is only part of a greater web of engagement. Putting the customer at the heart of the experience and not injecting technology for the sake of it is crucial here. It may look cool to give everyone a Tablet on the shop floor, but make sure that it's not getting in the way of the human interaction customers are expecting in-stores.
Customers elect to come into stores, expect, and in many cases prefer, the human touch. Digital needs to be un-intrusive and complementary during customer interactions.
On the operational side there is a considerable amount that can be done to improve internal processes and operational efficiency more generally. Converging around fewer types of devices, building store operations around event based task management, reducing duplicated efforts and the like are all strong candidates for digital solutions.
Why are you attending Future Stores this year?
Future Stores gives is a great opportunity to network with colleagues from adjacent businesses and get a picture of what common challenges there are. Seeing what's coming on the horizon from new and existing vendors is always good and I'm looking forward to being wowed by the amazing new things that are bound to be on display.
Richard will share his insights live at Future Stores, in the following session:
PANEL REVOLUTION: Fostering a culture of innovation: How can you encourage your staff to overcome a fear of failure mindset and embrace an ethos for staying ahead of the game with new digital business transformation concepts?
Paul Wills, Director Dealer Development, Hyundai Motor UK
Richard Hewitt, Head of Digital Stores, Marks and Spencer
Moderator: Francesca Danzi, Former Director of Global Beauty- Burberry, Managing Director & Founder- Danzi
You can see the full agenda here to find out who else is speaking, and how attending this event can benefit your omni-channel strategy. If you want to attend at 31 May - 1 June in London, be sure to use code FASHION15 when booking online, to guarantee 15% off the ticket price.