Simone Preuss

|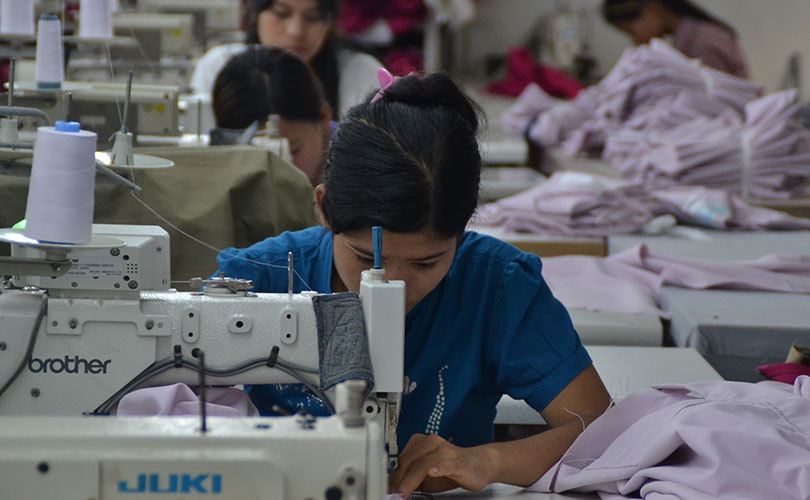 For the fiscal year 2016-17, which ends in March, Myanmar's garment exports are expected to reach 1.855 billion US dollars according to the country's ministry of commerce. This is an increase by more than 85 percent compared to last year (FY 2015-16) when apparel exports jumped to 1 billion US dollars, achieving an impressive increase of 145 percent compared to fiscal year 14-15. At this rate, Myanmar seems well on its way of achieving its target of 4 billion US dollars by 2020.
Rather than readymade garments, Myanmar's apparel industry is known for its cut-make-pack (CMP) systems or contracts, meaning the garments are cut according to the international buyer's specifications, sewn onsite and then packed, ready for export. The importance by country remains the same this year as well: Around 33 percent of the country's CMP products are exported to Japan; 25 percent each to the EU and South Korea, and 2.4 percent each to the US and China according the Myanmar Garment Manufacturers Association (MGMA).
Myanmar's CMP system has been practiced by its garment industry for the last 20 years and includes the manufacturing of shoes, garment and bags. The country's apparel industry consists of 400 garment factories employing around 400,000 workers. Most of them have yet to adopt complete manufacturing from start to finish.
Myanmar's garment industry has been repeatedly in the news over accusations of child labour and low wages. One factory reportedly employing 14-year-olds is said to operate for H&M. After wages rose at home, China keeps eyeing Myanmar as a low-cost garment hub. Given incentives such as the world's lowest wages, government policies furthering foreign direct investment (FDI), easing or elimination of economic sanctions by other countries, industry experts believe that Myanmar could more than double its garment export volume to 4 billion US dollars by 2020.
Photo credit: SOMO
Danielle Wightman-Stone

|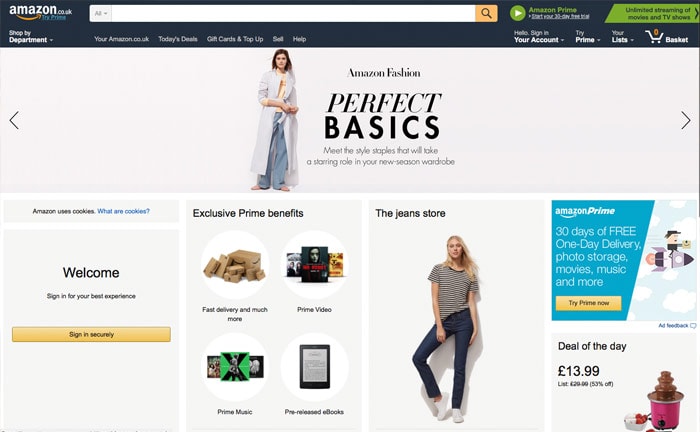 Online giant Amazon has been named the 'most innovative' company for "offering even more, even faster and smarter" in the 10th edition of Fast Company's World's Most Innovative Companies ranking.
In the ranking, Amazon came out ahead of Google, Uber, Apple and Snap to take the number one spot, thanks to its rapid expansion of Prime, plus its plans to enter the physical world of retail, said Fast Company.
Other fashion brands making the top 50 companies includes Kenzo, which Fast Company says is for "ripping up the seams of fashion marketing" with its directed short film 'Kenzo World' which helped launch the brand's first fragrance.
Also featured is the Clique Media Group, which owns Who What Wear fashion website for its "parlaying fashion advice into retail gold" after branched into apparel with its catwalk trends collection in collaboration with Target.
In addition, Hyperbeast, were praised for "uniting sneakerheads into a lucrative demographic" for its streetwear site that has grown from being a sneaker review hub to a multifaceted platform that includes online marketplace HBX that sells everything from Yeezy Boosts to Leica cameras.
Amazon, Kenzo, Cole Haan, and Adidas named among 'innovative' companies
The ranking also highlights top 10 lists in 36 sectors including retail where TJ Maxx made the cut for "bringing a delightful sense of urgency back to offline shopping". Fast Company states that it is impressive that with its limited e-commerce presence that the discount retailer still reported a sales increase from 5 percent to 7 percent in 2016 on average and that revenue was up 30 percent in the last five years.
In the style top ten, Kenzo were joined by Thinx, underwear brand that uses highly absorbent fabric to be used during periods, while Gucci was praised for "using statement pieces to buck the luxury sales slump", and Tom Ford made the list for taking "see now, buy now" to new heights.
Other fashion brands in the style ranking includes Adidas for "outfitting the post-athleisure world", Cuyana, a direct-to-consumer women's fashion brand for pioneering a movement to encourage customers to buy "fewer, better things", and Cole Haan for fusing dress shoes with the comfort of a sneaker as part of its GrandRevolution footwear collection for men and women.
Commenting on Cole Haan's inclusion in the ranking, chief executive, Jack Boys said: "To earn the position as a Most Innovative Company and to be surrounded by such incredible talent is an honour. We're so proud of our team's accomplishments and their tireless efforts to continue to bring a constantly evolving roster of innovative and stylish lifestyle collections to our customer."
There was also praise for Coach for breathing "new life" into a legacy brand, M.Gemi were highlighted for eliminating the middleman to sell luxury shoes, while 1Atelier were commended for "turning shoppers into high-end handbag designers" for allowing customers to design every detail of their handbag, choosing from premium leathers, including exotic pythons and crocodiles.
Other sectors in the ranking includes Advertising and marketing which was topped by Facebook for its new creative advertising products and Design that featured Snap that introduced smart eyeglasses that allow wearers to capture short videos.
Image: Amazon Website
Simone Preuss

|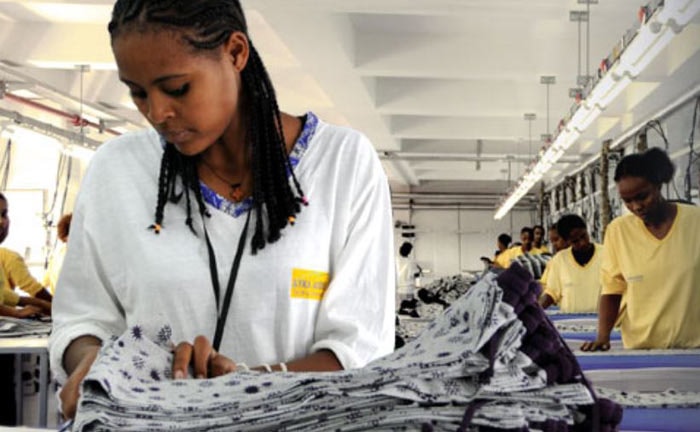 Ethiopia keeps gaining momentum as a new sourcing country as a recent step by ten large Chinese companies - half of them textile and garment manufacturers - has shown: They have decided to invest in the East African nation in the first half of the current Ethiopian budget year. One of them, textile manufacturer and distributor Jiangsu Sunshine Group, has even committed almost one billion US dollars.
The investment dynamic follows a move by the Ethiopian Investment Commission (EIC) to start according priority to large, effective companies that can offer more and quick employment. In addition, the EIC is increasing its efforts to attract foreign direct investment (FDI) given a slight decrease to 1.2 billion US dollars in the first six months of the current fiscal year and in view of reaching its target for the whole fiscal year, which is 3.5 million US dollars according to EIC's commissioner Fitsum Arega.
The country is giving attention to export-oriented operations and those with a capacity to create more jobs, thus focusing on attracting companies in manufacturing industries such as textile and garments, leather and leather products. China is leading on both accounts, closely followed by India: of the 124 foreign investors who expressed a keen interest in the past three months, 71 were from China.
Some of the world's lowest wages, a trainable workforce, ongoing infrastructure developments, a fast-growing economy, government support and a favourable investment climate are some of the key factors that motivate especially textile and garment companies to invest in Ethiopia; some even wonder if it will be the next Bangladesh. Fact is that the Ethiopian textile and garment sector is facing boom times and companies like Ayka Textile from Turkey, British retail giant Tesco and Swedish fast fashion chain H&M discovered Ethiopia a few years ago and continue investing, with H&M supporting 4,000 factory jobs. In 2015, Ethiopia also joined the Cotton made in Africa initiative.
"We recommend any investor worldwide to invest in Ethiopia because of its economic, political and social stability, which is enthused by incredible government commitment and incentives towards the textile sector," said Osman Basoglu, general manager of Etur Textile Plc, a part of the Yuskel Group, on EIC's website.
Regarding the recent unrest in the states of Oromia and Amhara, Fitsum Arega said that the government extended more than 100 million birr (4.4 million US dollars) in financial support for affected horticulture companies. It will also grant a one-year grace period and duty-free privilege to companies whose property was damaged. He noted that no foreign investor withdrew or halted its operation as a consequence of the recent unrest.
The country is currently gearing up for the 5th Africa Business Forum, a bi-annual meeting and a chance for international investors to connect with clients from across industries and from around the world and with their African customers and partners. Established in 2014, this year's Africa Business Forum will take place in Addis Ababa on 1st March 2017.
Photo: Ayka Textile
Danielle Wightman-Stone

|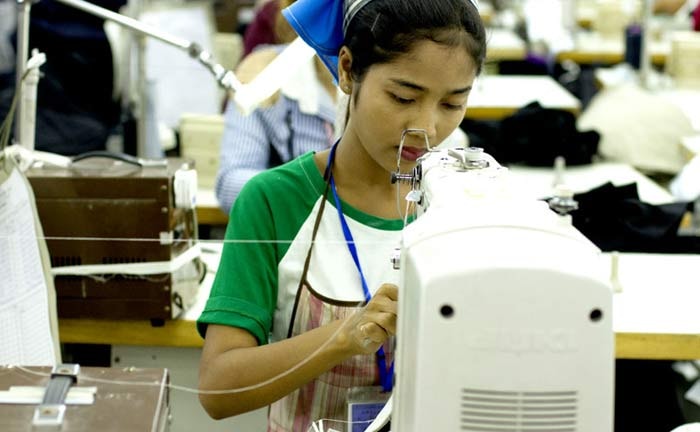 The Levi Strauss Foundation has released a guidebook to help garment factories improve workers' health as part of their Worker Well-being Program.
Written in partnership with Meridian Group International, Inc. under the USAID-funded Evidence Project, the 'Managing Health at the Workplace: A Guidebook' aims to be a resource and tool for factory managers and draws on real experiences in factories to present a compelling business case for companies to invest in their worker's health.
The guidebook makes the argument that for every US dollar a company spends on the health of its workers, it sees about a 3 dollar return in benefits like higher productivity, lower staff turnover, and lower absenteeism, and the Levi Strauss Foundation is hoping that the toolkit will help other companies invest in the health of its workers by making the guide public.
"The goal is to help you achieve important business benefits by improving the health of your workers," says the guidebook. "These benefits do not appear magically. They occur in workplaces where workers' general health, in addition to safety, is taken seriously as a management interest and function."
The Managing Health guidebook lays out social benefits to investing in workers, as well as a health scorecard so that factories can assess their health needs and eight how-to modules that work on implementing specific improvements related to self-assessment and action planning, including health of staff, clinic services, and budgeting.
Commenting on offering the guidebook to others in the apparel industry, Levi Strauss and Co president and chief executive, Chip Bergh said: "We are a company that is always looking beyond what we can achieve alone. By partnering and sharing our knowledge, we can create a larger impact. That's our priority and it gets to the heart of how we do business."
Image: via Levi Strauss website
Simone Preuss

|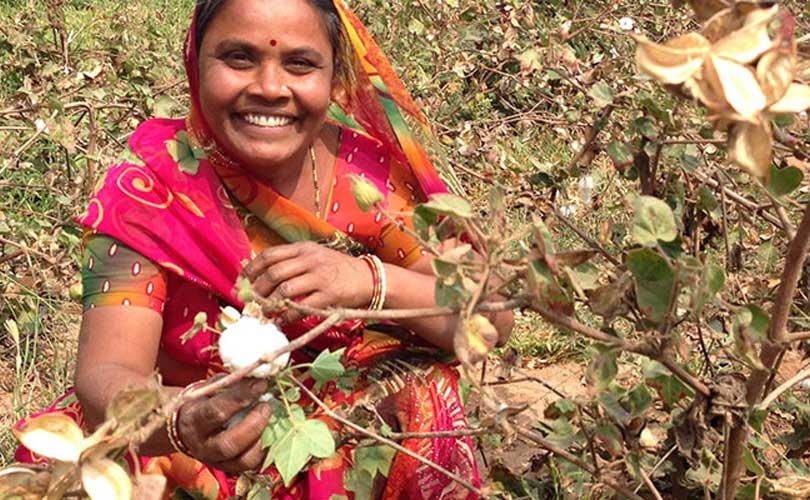 Irish textile retailer Primark recently published the results of its Sustainable Cotton Programme, now in its third year, a partnership between the textile discounter, agricultural experts CottonConnect and Indian trade union Self Employed Women's Association (SEWA). The numbers show the positive impact the programme has had on the quality of life of the female smallholder farmers: On average, the women were able to increase their income by 247 percent and use the profits for their farms, homes, their family's health and the education of their children.
"Before joining the programme, everything I knew about farming was from learning by doing. After three years of training I can now say that I've gained expert skills in growing cotton. As a result, my crops and profit have gone up and I am able to enjoy a better livelihood. Both my children are in education and I've been able to build a new house, buy a tractor and lay 18,000 feet of pipeline from the nearest canal to my fields. I have also been elected as village head and I'm looking to share my experience and encourage other women to consider the programme," shares one of the participating women, Varsha Agola.
The programme trains the farmers in sustainable farming methods. According to the report, the three-year pilot has already trained 1,251 female smallholder farmers in the Indian state of Gujarat and in 2016, Primark extended the programme by 10,000 female smallholder farmers over the course of six years.
Currently, India is closely on China's heels as the second largest cotton producing country in the world. Women play a key role in cotton farming as they are responsible for 70 percent of planting of the crop and 90 percent of harvesting it according to the International Trade Centre (ITC). However, when it comes to wages, there is a big discrepancy: In rural India, women earn only 78 percent of what men earn for the same work. This fact contributes to India being at 130th place among 188 countries in the UN's Gender Inequality Index. Thus, gender inequality is one of the key challenges in terms of the country's development.
"Creating sustainable, long-lasting change in cotton-growing communities in India can be challenging. It is something that no one organisation can achieve alone. By partnering with Primark and SEWA, we've been able to achieve significant results for the programme farmers, their families and the broader community," said CottonConnect CEO Alison Ward. "Key to the programme's success was gaining the support of male elders and family members. In doing so, we've seen a real cultural shift - women's voices are now heard and respected, and they are part of the decision-making process with their families and communities. We've seen what's possible with a small group of just over 1,000 farmers, but it's clear that this approach holds great potential. We're looking forward to seeing the impact of the programme on our next intake of female smallholders," added Ward.
SEWA has collaborated with a western brand and a specialist agricultural organisation for the first time and is happy with the programme's success as well: "From our experience working with rural poor women workers across India, we know that employment is the key to women's economic empowerment and self-reliance, both economically and in terms of their decision-making ability… What's most exciting is the impact the programme is having on not just the women farmers themselves, but the broader village community too," stated SEWA leader Reema Nanavaty.
Sustainable cotton cultivation is not only beneficial for the farmers' economic situation but also for the environment. Especially in drought-prone Gujarat, the decrease in water consumption by 12.9 percent is a key factor. In addition, 40 percent less artificial fertilizers and 44 percent less pesticides were used. "Primark's long-term ambition is to ensure all the cotton in our supply chain is sourced sustainably. We knew that to have maximum impact, the programme needed to be delivered by experts on the ground with local knowledge and expertise to engage with smallholders and their families," said Primark's ethical trade and environmental sustainability director Katharine Stewart.
Primark's Sustainable Cotton Programme was started in 2013 and was planned as a pilot project with a run time of three years, in which 1,251 female farmers were trained in sustainable cotton cultivation. In 2016, the programme was extended by additional 10,000 women and six years. The training and the support that the farmers receive by CottonConnect and SEWA experts on site is in the form of classroom teaching, training on the fields and study groups. It introduces them to sustainable farming methods and helps them develop basic business and life skills, which not only improves the women's income and empowerment, but also improves the quality of cotton yields.
Photo: Primark
Vivian Hendriksz

|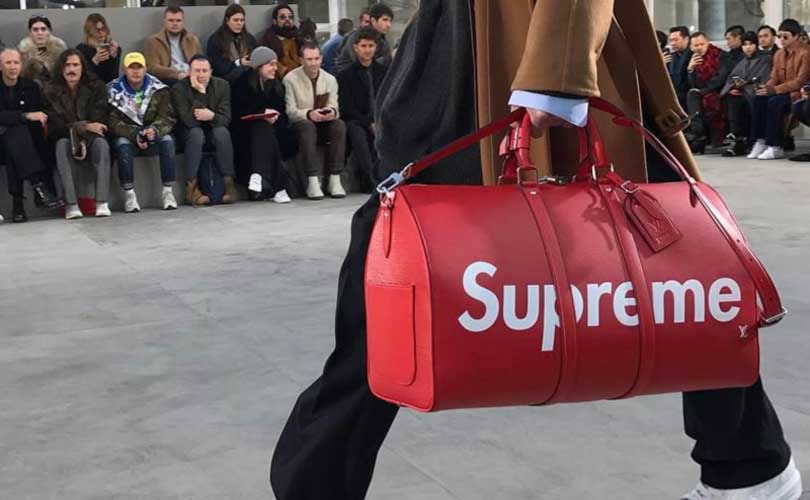 London - Rumours claiming LVMH had taken over streetwear style brand Supreme following its menswear collaboration with Louis Vuitton, previously revealed during Paris Fashion Week last month, for 500 million dollars are said to be untrue.
On Thursday afternoon a report was published on Highsnobiety which hint that LVMH may have purchased Supreme for 500 million dollars (400.16 million pounds). The report noted the impending departure of Supreme's Brand Director Angelo Baque, who may be leaving the brand before its changes hands.
However a spokesperson from Supreme has since stepped forward and stated the report is just a "rumour that was started online," and that the iconic-skate brand has not changed hands. In addition, sources close to LVMH revealed to Business of Fashion that the report was an unfounded rumour and denied any possible deal between the French luxury company and Supreme.
Speculation concerning a takeover come not long after the luxury conglomerate announced the foundation of a new venture, which aims to invest in small fashion, accesories and beauty companies with high growth potential, known as LVMH Luxury Ventures. While Supreme is by no means a luxury brand, it is likely to prove an highly valuable addition to LVMH's brand portfolio if it is taken over.
"In the fashion landscape today, to be a truly successful company, you need to have a very strong cultural consumer base, something Supreme excels at," said Geoff Cook, partner at branding studio Base Design to BoF.
"In terms of the quality of product [from Supreme] and tightly controlling the distribution, that is actually very similar to the way luxury brands operate and I think that the LVMHs of the world could learn a lot from that."
Photo credit: Louis Vuitton x Supreme, Nick Wooster Instagram, Catwalkpictures
Sara Ehlers

|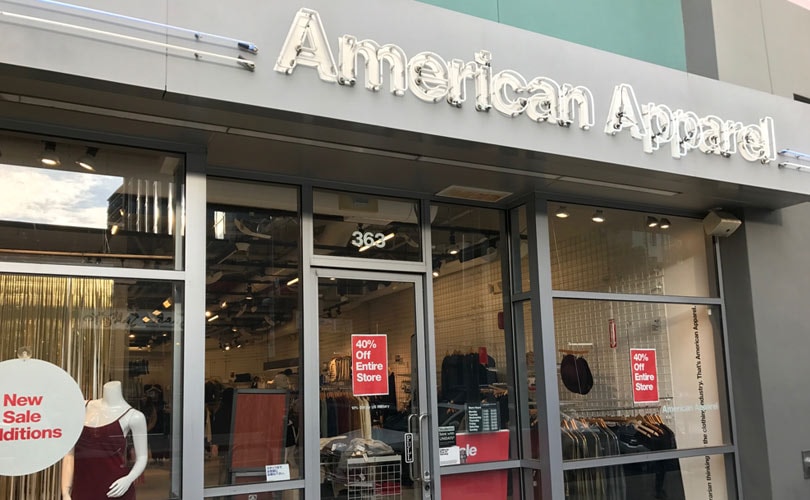 On Thursday the sale of American Apparel's intellectual property to Gildan Activewear was finalized. The official sale closed Wednesday, February 8, including some equipment from the Los Angeles-based company.
Gildan Activewear was the stalking horse bidder for American Apparel's bankruptcy for some time, so the acquisition does not come as a surprise. The company purchased American Apparel for 103 million dollars, according to WWD. The purchase also includes a 15 million dollars in inventory purchase orders as well.
Originally, Gildan Activewear had a bid for the controversial apparel company for 88 million dollars. In the auction, competing with another company caused Gildan Activewear to bid higher. The company first expressed interest in buying American Apparel to help drive sales, which is why Gildan was probably so persistent in attaining the Los Angeles-based company. "We see strong potential to grow American Apparel sales by leveraging our extensive printwear distribution networks in North America and internationally to drive further market share penetration in the fashion basics segment of these markets," President and CEO of Gildan Glenn Chamandy told FashionUnited in January.
Gildan Activewear acquires American Apparel officially
Taking over the brand, it's not yet disclosed what will become of the rest of American Apparel's brand and the rest of its assets. Many stores have shuttered over the past couple of months and it seems that most stores are working to empty out their merchandise. All stores are currently advertising sales of at least 40 percent of, which have been ongoing very recently. The company also underwent massive layoffs in the past couple of months and numerous financial struggles.
Whether or not the American Apparel name will continue operating under Gildan Activewear still remains to be seen. According to WWD, the company's next quarterly conference call on February 23 may help determine the future of the brand. Until then, it seems that American Apparel's stores will remain as is until further notice.
Photo: FashionUnited
Simone Preuss

|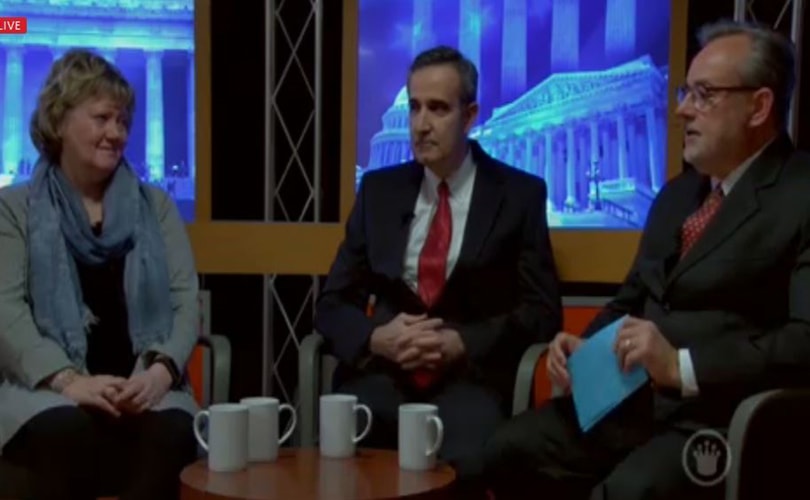 BACKGROUND In view of Brexit, the change in the US presidency, the US withdrawal from TPP and other events, the global textile and garment industry has had its fair share of politics influencing day-to-day operations lately. This is why Kingpins, the international boutique denim sourcing show, broadcast an expert panel discussion titled "Live: Kingpins Goes to DC: Trump, Trade and the Future of the Global Textile Industry" to explore the intersection between government and the textile and fashion industries.
The first episode in a planned series of discussions on the challenges and opportunies facing the textile and apparel industries was streamed live from Washington, DC in partnership with just-style at 10 am EST on 9th February 2017 and focused on what the current political climate has in store for the global and US denim and apparel industry. Panelists were Julia K. Hughes, president of the United States Fashion Industry Association (USFIA), and Augustine Tantillo, president and chief executive of the National Council of Textile Organizations (NCTO). Robert Antoshak, managing director of Olah Inc., hosted the discussion.
While speaking about the recent changes in the US textile and fashion industry and President Donald Trump's support of manufacturing in the United States, Hughes pointed out that jobs are created by trade and that offshore manufacturing supports jobs in the US as well. Tantillo countered by stating that 60-65 billion US dollars of the industry's output are produced in the US. "It is good to have an administration that acknowledges a baseline interest in nurturing it," he said, confirming that "our commitment is here."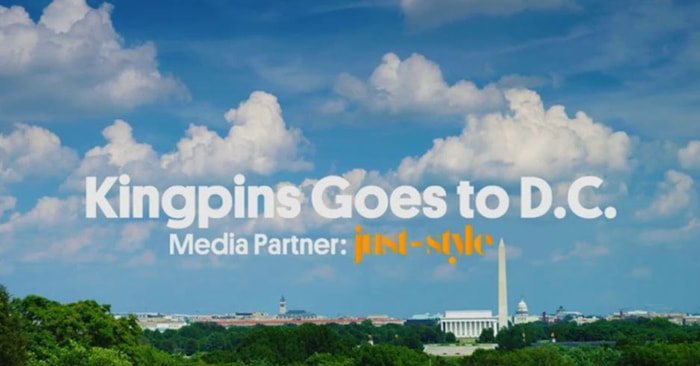 Yarn forward rule: boon or bane?
Asked about trade agreements like NAFTA and if updates were needed, Hughes considered updates in general a good idea but cautioned against certain points, for example taxes on goods for Mexico or changing things that work in the international supply chain. Tantillo pointed to the 'yarn forward rule of origin' (which determines that the yarn used to form the fabric must originate in a NAFTA country) as a "great success" but cautioned that its benefits should go to signatory countries and not to non-signatories like China for example.
Hughes added a different perspective: "While there are US companies that are successful because of the yarn forward rule...it also holds back the western hemisphere supply chain because it is not nimble", pointing to those products outside of Mexico and Canada that are currently not available in the supply chain, thus holding back US manufacturers.
Asked if trade relations would suffer in terms of possible re-negotiations between Mexico, Canada and the US and a potentially tough policy towards China, Hughes pointed to the fact that currently 41 percent of industry imports come from China. "China is important and it is interesting that the current administration has not taken any action against China yet", Hughes stated.
Tantillo countered by pointing to the many problems when doing business with China, from intellectual property issues to subsidies, an undervaluation of the currency and production techniques that are unacceptable in the western hemisphere in terms of workers' lives and environmental protection. "It is refreshing to have finally have someone say that China has made a tremendous impact but question if they got their fairly or if they are maintaining that market share through fair and balanced practices," he said.
Is TPP dead?
In terms of the TPP, both panelists agreed that though the TPP may not be dead yet, it "is in a very deep hibernation at this point and may not come out of it"; a "Friday-the-13th kind of existence" as Tantillo put it. He pointed out that most countries already have a bi-lateral trade agreement with the US, while TPP members like Japan, Vietnam and Malaysia do not and may not make good candidates, as on the other hand Japan and possibly Great Britain would. According to Hughes, the US needs to be engaged and be aware of so many trade agreements that are already there. "We don't want to be left behind; we need to stay a global country," she said.
Last but not least, managing editor of just-style, Leonie Barrie, submitted the question how companies in the industry should deal with the current uncertainty. "My advice right now: be calm," said Hughes. "What can we do with our sourcing strategy? Store closings are affecting us, what's the impact of e-commerce? ... We need to stay calm, don't jump on behalf of a tweet," she advised. "Be as good as you can be in terms of innovation and product quality," added Tantillo.
Photos: Kingpins Livestream, from left to right: Julia Hughes, Auggie Tantillo, Robert Antoshak
AFP

|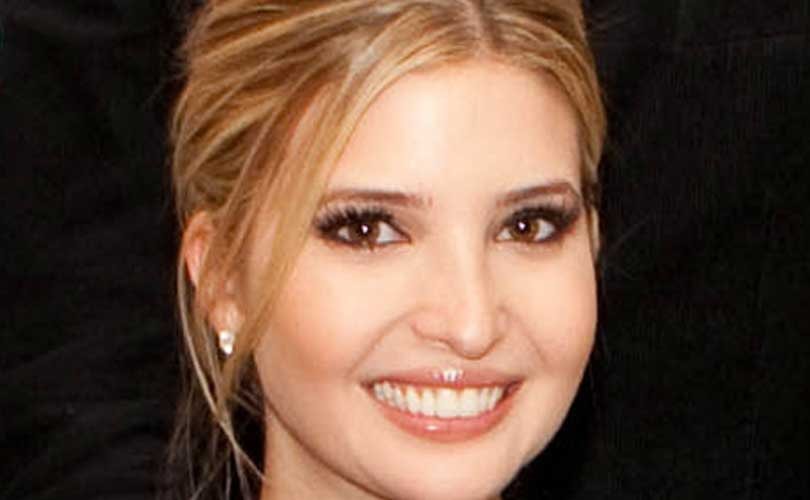 President Donald Trump on Wednesday lashed out at department store chain Nordstrom over its decision to stop selling his daughter's clothing line. "My daughter Ivanka has been treated so unfairly by Nordstrom," Trump said in a tweet. "She is a great person -- always pushing me to do the right thing! Terrible!"
The retailer, which has about 350 stores in the United States and Canada, said last week it was dropping Ivanka Trump's line -- which includes high-end women's clothing, accessories and shoes -- due to poor sales. ​
​ Since his surprise victory in the November presidential election, Trump has used his Twitter feed to lambast companies for off-shoring jobs or for allegedly overcharging the federal government for aircraft. ​
​ But the latest tweet was different in that it sought to defend part of Trump's family business empire, which critics have said could be a source of profound conflicts of interest for the White House. ​
​ Unlike other companies he has attacked on Twitter, including Lockheed, Boeing and Ford, Nordstrom stock had gained nearly one percent in the early afternoon. ​
​ The upscale retailer did not immediately respond to a request for comment from AFP about the Twitter attack, but Nordstrom said in a statement last week that its decision was based purely on commercial merit. ​
​ "In this case, based on the brand's performance, we've decided not to buy it for this season," the company said, noting the phase-out was part of its regular review of the 2,000 brands it sells. ​
​ Nordstrom was one of several retailers that faced boycott calls for selling Trump family products or supporting the campaign. ​
​ Anti-Trump activists created "Grab Your Wallet" after the election to enlist consumers in boycotts to protest Trump's agenda, which also has been met by waves of demonstrations inside and outside the United States.​ (AFP)
Photo: By http://www.flickr.com/photos/seedsofpeaceofficialsite [CC BY-SA 2.0 (http://creativecommons.org/licenses/by-sa/2.0)], via Wikimedia Commons
Vivian Hendriksz

|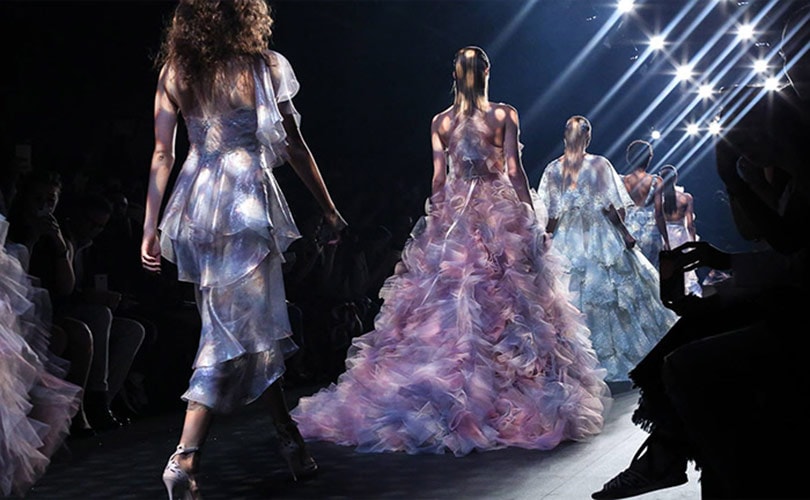 London - With the official kick off of New York Fashion Week AW17 a few days away, the event signals the start of the international fashion week calendar. However, in an industry currently going through a stage of disruption, FashionUnited asks how much money this bi-annual fashion showcase generates, and how much money the city itself generates from hosting such an extravagant event? Is the Big Apple still the holy grail of Fashion Week? Or has another of the international fashion week taken over?
Key Figures for New York Fashion Week AW17:
Unique visitors: 150,000
Total Income: 598 million dollars (540 million euros)
City Income: 68 million dollars (61.5 million euros)
Business Income: 530 million dollars (497.7 million euros)
Venue Income: 199 million dollars (179.8 million euros)
Restaurant Income: 148 million dollars (133.5 million euros)
Retail Income: 119 million dollars (107.8 million euros)
Accommodation Income: 132 million dollars (119.6 million euros)
Average Visitor Spend: 2660 dollars (2404 euros)
*The currency and foreign exchange rates used above are from early January 2017
According to FashionUnited's calculations, New York Fashion Week is still in the lead, generating 540 million euros per fashion week - the highest total income of all the international fashion weeks.
Interested in reading more on how much money New York Fashion Week makes? Then click
here
for our in-depth piece.
Photo: Marchesa, September 2016, NYFW Facebook