Vivian Hendriksz

|
London - A new colour system has hit the market, one which aims to revolutionise the colour industry and how fashion and textile professional work with colour by decoding colours as seen by the human eye.
Known as Coloro, the new colour system consists of a suite of colour tools including a colour toolbox, colour referencing tool, a colour dictionary, a colour swatch check as well as colour consultancy. In addition, a new digital tool known as Coloro Workspace, is set to launch this June which offers users a new level of creative potential as it challenges the digital experience of working with colour.
Developed by Ascential, the global b2b media company which owns leading trend agency WGSN and the China Textile Information Centre (CTIC). The new system follows on from a 100 year old colour methodology, which has been refined with 20 years of scientific innovation led by the China Textile Information Centre, using logical codes and intuitive design to ensure fashion and textile professionals are able to get the exact colour they want easily and accurately.
"Coloro simplifies how we identify and create colours, enabling colour to be a truly strategic tool for the creative industry," commented Thorsten Traugott, leader of the Coloro launch at Ascential. "Harnessing the colour expertise within CTIC, we worked closely with 80 leading influencers in the textile and fashion industry to ensure the product responded to their industry needs. The result is a product that is a true game changer."
Coloro is based on a 3D colour model which defines colour using a distinct 7-digit code representing the point where Hue, Lightness and Chroma intersect. From the potential 1.6 million colours available in the system, 3,500 have been selected to showcase in the Coloro products, based on global input from trend forecasters at WGSN, color experts at CTIC and fashion industry leaders. The new system, which includes both physical and digital tools in addition to a comprehensive consulting programme, offers creative and fashion professional a new level of colour intelligence.
"There is opportunity to add massive value to the fashion industry by improving colour decisions and making colour communication consistent and accurate," added Detlev Pross, leader of the Coloro launch at CTIC. "Coloro combines colour science, color technology and consumer research to dramatically change how creative professionals work with colour across industry functions, from creatives to supply chain to strategists, improving workflow at every step."
Photos: Coloro, website
Simone Preuss

|
After garment workers as the immediate people who make our clothes, it is time to extend our thoughts to the whole supply chain and all those who work on making sure the desired garments reach the shops. Dock workers, for example. They work tirelessly to ensure that clothes get from Point A to Point B, yet few waste any thoughts about them.
A case in point is the Port of Toamasina (Tamatave) in Madagascar, which is operated by global port operator International Container Terminal Services, Inc. (ICTSI). The port is the main gateway for textile products worth 360 million US dollars exported to Europe, worth 100 million US dollars to South Africa and worth 60 million US dollars to the USA. Major international brands like Esprit, Eddie Bauer, Camaieu and Levi Strauss source their garments in Madagascar.
A new report by the International Transport Workers' Federation (ITF) and local Madagascan union SYGMMA wants to change how little attention is paid to this part of the supply chain - shipping and handling - which nevertheless accounts for about 20 percent in costs per garment, much more than the roughly 5 percent spent on manufacturing (see a comparison for a pair of jeans here).
After garment workers, dock workers feel the heat
The report is titled "Esprit: End the double standards in your supply chain" and specifically targets a major international garment manufacturer that is using the Port of Toamasina. It is pressuring fashion label Esprit to join forces with denim brand Levi Straus & Co and help end the exploitation of Madagascan dockworkers.
The background is one that only seems too familiar: Workers get exploited through long hours, little pay and dangerous working conditions; workers try to change something about their situation by taking action with the support of local unions; workers get fired.
This is exactly what happened in Madagascar: After joining their union to fight for better wages and against dangerous working conditions, the workers faced intimidation and retaliation from the management who gave them two options: leave the union or lose your jobs. The workers refused and were sacked as promised, which is a violation of their right to freedom of association. Since then, none of the 43 workers have been reinstated and most are struggling to survive.
Reason enough for the ITF to reach out to the brands themselves. "Levi Strauss has demonstrated industry leadership and responded positively to the ITF when we briefed them on the situation in Madagascar. They have recognised the 'hidden workforce' that forms part of their supply chain and been prepared to take concrete steps to support these workers," reported Paddy Crumlin, ITF president and dockers' section chair, about a worsening dispute with the Madagascan Government and port operator ICTSI.
"The ITF is challenging Esprit who use the port to step up and support a just resolution to this dispute. International brands need to recognize that workers who move their products to market deserve to be treated fairly. Levi understood its customers expect an ethical supply chain - that includes dockworkers – Esprit must do the same," explained Crumlin in an ITF press release published yesterday. The ITF is an international union federation representing around 700 transport unions and more than 4.5 million transport workers from 150 countries.
The Government of Madagascar now faces an International Labour Organisation (ILO) complaint over the dispute. More information including the full report can be found via the website justicefordockworkers.org.
Images: via Justice for Dock Workers website
Sara Ehlers

|
Pop culture-inspried company Funko LLC just recently acquired Loungefly, a fashion lifestyle and accessories company. The company just announced its agreement to move into partnership, although financial terms of the transaction were not disclosed.
Based in Southern California, Loungefly is known for its products including bags and accessories with Disney, Marvel, and Sanrio designs. Founded in 1988, the company has expanded into selling through specialty stores, boutiques, and department stores nationwide.
"We have long admired Loungefly and the company's unique and differentiated collection of accessories and are excited to welcome them to the Funko family," Brian Mariotti, CEO of Funko, said in a statement. "As we continue to extend our business into new and existing categories, this transaction provides us with key capabilities in the accessory and handbag category. We see tremendous opportunities to combine their creative design process with our speed-to-market capabilities, expanded distribution channels, and broad license portfolio to deliver accessories to our loyal fans featuring their favorite pop culture icons and characters."
Funko serves as an appropriate partner as the company has licensed pop culture products and a diverse range of accessories. Trevor Schultz, founder of Loungefly stated, "As a leader in pop culture consumer products, Funko is the ideal partner for Loungefly's portfolio of licensed and branded lifestyle accessories. We look forward to working with the innovative Funko team to extend our unique product offering into new channels of distribution and licenses."
Kristopher Fraser

|
Business of Fashion has reported that American Eagle is working with Cerberus Capital Management to position themselves to buy longtime rival Abercrombie & Fitch.
Abercrombie & Fitch, which also owns Hollister, confirmed earlier this month that they were in talks with potential buyers for acquisition of their company. American Eagle is in a unique position to buy given their financial success over the past several years. Compared to many of their contemporaries who have gone out of business or are struggling, the teen retailer is still going strong.
New York-based Cerberus Capital specializes in distressed investing and could help provide American Eagle with the capital needed to acquire Abercrombie & Fitch.
American Eagle looking to acquire Abercrombie & Fitch
The challenge of American Eagle and Abercrombie & Fitch merging is that they are aimed toward the same demographic. However, American Eagle goes for more of the traditional, all-American teen segment while Abercrombie & Fitch has more of an outdoors vibe.
By merging the two companies, they will also be able to cut costs in real estate, supply chain and digital costs.
The other problems both these retailers will face is a decrease in mall traffic. Both of these are very mall-based brands, and consumers, especially teens, are forgoing malls in favor of shopping online and mobile commerce.
Fast-fashion brands like H&M and Zara are also the go-to for teens nowadays, making it a tough market for more traditional teen retailers like American Eagle and Abercrombie & Fitch.
However, American Eagle has a secret weapon, their Aerie lingerie brand. In 2016, Aerie posted a 23 percent year-over-year sales increase. Their message about body diversity works well with millennial consumers.
Abercrombie & Fitch has taken strong efforts towards rebuilding their brand. Aaron Levine, the brand's menswear designer, was also named designer for womenswear last December, and chief merchandising officer Fran Horowitz was named chief executive in February.
If American Eagle buys Abercrombie & Fitch, they will have to revamp their entire strategy, figure out what stores are performing and which aren't and work out an omni-channel approach between brick-and-mortar and digital. Needless to say, they have their work cut out for them.
photo 1: via American Eagle Facebook
photo 2: via Abercrombie & Fitch Facebook
Céline Vautard

|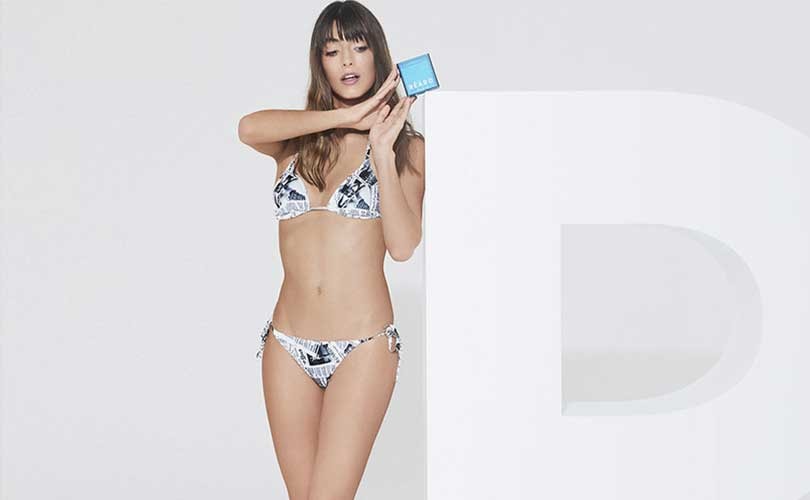 Bought by the businessman Richard Emanuel, the historic trade mark of Louis Réard, the creator of the first bikini, has been re-named and is bringing out its Summer 2017 collection. This is aimed at the luxury niche.
There are only a few archive images to remind us of the presentation made at Molitor swimming pool in 1946 of the first bikini worn by Micheline Bernardini, the famous nude dancer at the Casino de Paris. Whilst the two-piece swimsuit was already familiar at the time, the novelty came from the very scalloped cut of the bikini bottom which reveals a large area of the hips as well as the navel for the first time. However, there was no scandal for the bikini (which was a reference to the atoll in the Marshall Islands on which, five days before, a nuclear explosion had taken place) of Louis Réard or any riots. It was not until the 1950s that it began to be worn and adopted by starlets such as Brigitte Bardot and Ursula Andress. The trade mark continued right up to the 1970s, before disappearing.
A position in the resort/cruise collections market
So, it is a real boost to its history to see it reborn today. Bought by Richard Emanuel four years ago, Louis Réard, renamed Réard Paris, is reborn under the guidance of Céline Adler (formerly of Huit, Princesse tam.tam and Kookaï Lingerie) appointed artistic director. "For this first collection, the idea is to give precedence to timeless swimwear that is stylish in order to establish the brand," she emphasises. In the Resortwear niche, the brand wants to establish its minimalist and graphic style firstly in Europe and then internationally as soon as possible. "This first collection is available only on our e-shop and at Colette in Paris," says Grégory Dalizon, brand director. "In the second season, we are going to attack the online multi-brands, whilst the department stores are already showing great interest, although the aim is to remain selective."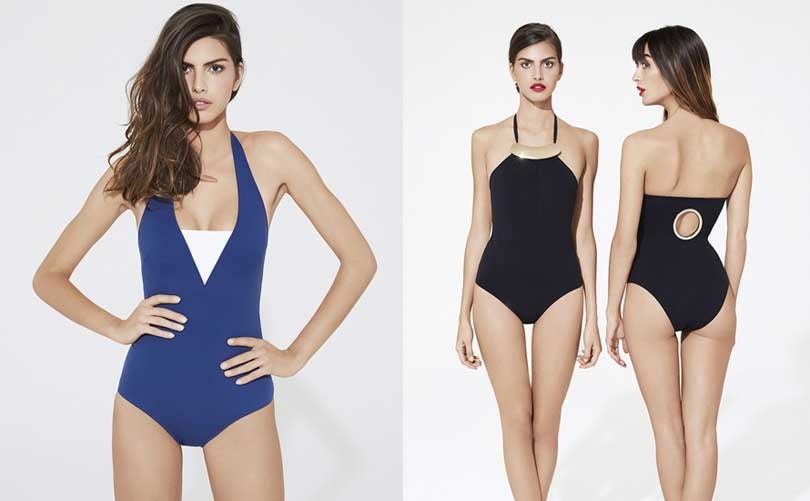 History and innovation
With 55 references, the first collection includes 7 lines available in 8 colour variants (including prints). One- and two-piece costumes as well as beachwear and hats. These are all available in 3 segments, as follows: entry to the range (about 200 euro for a costume); the core of the brand with fashion design detail (about 300 euro to 450 euro); and lastly, innovation with jewelled items (650 euros). "Réard Paris is gambling on design but retains a link with its history," explains Grégory Dalizon. "To do this, we wanted to offer a choice of costume for each morphology". Regarding materials, the choice came down to the "Explosive" interlocking mesh, the best-seller of the Italian maker, Brugnolia. A mesh containing 38 percent LYCRA® XTRA LIFE™. "This was an important step in design," the director continues. "We wanted a high-quality material that was matt and functional that we could work as a clean cut to obtain a perfect finish". A showroom presentation is announced for the Spring-Summer 2018 collection in the first half of July. Réard Paris is already in the swim.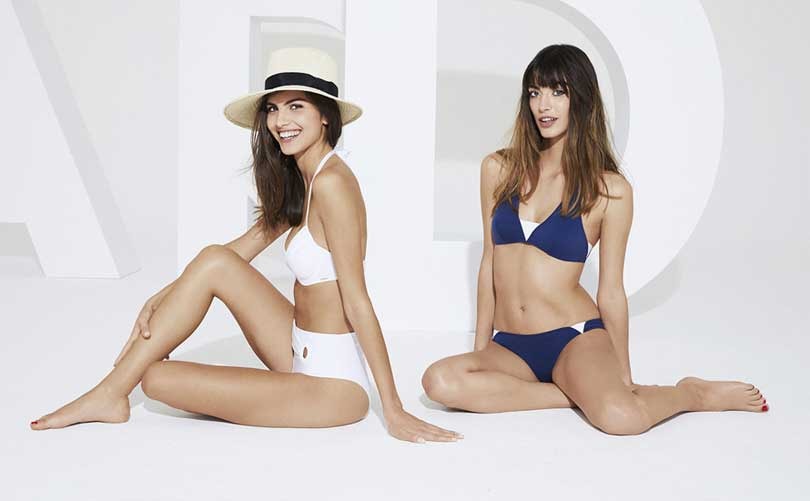 Photos : Réard Paris Lookbook.
AFP

|
Coach Inc. (COH) said that its wholly owned direct subsidiary, Chelsea Merger Sub Inc., has commenced a tender offer for all of the outstanding shares of common stock, par value 1.00 US dollar per share, of Kate Spade & Company (KATE) at a price of 18.50 US dollars per share, net to the seller in cash, without interest thereon and less any applicable withholding taxes.
The tender offer is subject to customary conditions to closing, including a condition that the number of shares validly tendered (and not properly withdrawn) prior to the expiration of the offer, together with the shares then owned by Coach and its wholly-owned subsidiaries, represents at least one share more than 50 percent of all shares then outstanding.
The tender offer will expire at 11:59 p.m. EDT on June 23, 2017, unless extended.
Prachi Singh

|
Abercrombie & Fitch has reported a net loss per diluted share of 0.91 dollar for the first quarter ended April 29, 2017 compared to 0.59 dollar for the first quarter ended April 30, 2016. In addition, the company reported an operating loss of 69.9 million dollars, which included the adverse impact from year-over-year changes in foreign currency exchange rates of approximately 5.3 million dollars, compared to an operating loss of 54.9 million dollars last year.
Commenting on the company's results, Fran Horowitz, Chief Executive Officer, said in a statement, "We are encouraged by our progress across all brands, particularly in March and April as a whole, in an aggressively promotional environment. While we anticipate the second quarter environment to remain promotional, we expect results to improve further in the second half of the year, as we see returns from our strategic investments in marketing and omnichannel."
First quarter net sales were down 4 percent
Net sales for the first quarter of 661.1 million dollars were down 4 percent over last year, with comparable sales down 3 percent. By brand, net sales for the quarter increased 3 percent to 374.7 million dollars for Hollister and decreased 11 percent to 286.4 million dollars for Abercrombie versus last year.
By geography, net sales decreased 4 percent to 409.1 million dollars in the US and decreased 3 percent to 252 million dollars in international markets versus last year. Direct-to-consumer sales grew to approximately 27 percent of total company net sales for the first quarter, compared to approximately 24 percent of total company net sales last year.
The gross profit rate was 60.3 percent, 130 basis points lower than last year on a constant currency basis, primarily due to lower average unit retail, partially offset by lower average unit cost. Net loss attributable to Abercrombie & Fitch Co. was 61.7 million dollars compared to 39.6 million dollars last year.
Dividend of 0.20 dollar per share approved
As previously announced, on May 19, 2017 the Board of Directors declared a quarterly cash dividend of 0.20 dollar per share on the Class A Common Stock of Abercrombie & Fitch Co, payable on June 12, 2017 to stockholders of record at the close of business on June 2, 2017.
For fiscal 2017, the company expects comparable sales to remain challenging in the second quarter, with trend improvement in the second half of the year, continued adverse impact from foreign currency on sales and operating income, a gross margin rate down slightly to last year's adjusted non-GAAP rate of 61 percent, with continued pressure in the second quarter, net income attributable to non-controlling interests of approximately 4 million dollars.
The company plans to open seven full-price stores in fiscal 2017, primarily in the US. The company also plans to open two new outlet stores. In addition, the company anticipates closing approximately 60 stores in the US during the fiscal year through natural lease expirations.
Picture:Hollister website
Prachi Singh

|
For the first quarter of fiscal 2018, Guess recorded GAAP net loss of 21.3 million dollars, a 15.4 percent improvement compared to 25.2 million dollars for the first quarter of fiscal 2017. GAAP diluted loss per share improved 13.3 percent to 0.26 dollar compared to 0.30 dollar for the prior-year quarter. Adjusted net loss was 19.4 million dollars, a 0.5 percent deterioration from 19.3 million dollars for the same quarter of fiscal 2017. Adjusted diluted loss per share deteriorated 4.3 percent to 0.24 dollar from 0.23 dollar for the prior-year quarter.
Commenting on the company's first quarter trading, Victor Herrero, Chief Executive Officer, said in a statement, "We are pleased to report that our first quarter results finished above the high-end of our expectations for revenues, adjusted operating margin and earnings per share. We continued to see strong performance in our international businesses."
First quarter financial highlights
Total net revenue for the first quarter of fiscal 2018 increased 2.2 percent to 458.6 million dollars compared to 448.8 million dollars in the prior-year quarter. In constant currency, net revenue increased by 4 percent.
Americas retail revenues decreased 14.9 percent in US dollars and 14.7 percent in constant currency. Retail comp sales including e-commerce decreased 15 percent in US dollars and constant currency. Europe revenues increased 23.3 percent in US dollars and 29.1 percent in constant currency. Retail comp sales including e-commerce increased 5 percent in US dollars and 11 percent in constant currency.
Asia revenues increased 16.9 percent in US dollars and 15.5 percent in constant currency, while retail comp sales including e-commerce increased 4 percent in US dollars and 2 percent in constant currency.
Americas wholesale revenues increased 5.7 percent in US dollars and 7.7 percent in constant currency. Licensing revenues decreased 9.3 percent in US dollars and constant currency.
GAAP operating loss improves 11.9 percent
The company said, GAAP operating loss for the first quarter improved 11.9 percent to 25.5 million dollars compared to 29 million dollars in the prior-year quarter. GAAP operating margin improved 90 basis points to negative 5.6 percent, compared to negative 6.5 percent in the prior-year quarter. Adjusted operating loss was relatively flat at 22.8 million dollars and adjusted operating margin was negative 5 percent, an improvement of 10 basis points compared to the same prior-year quarter.
The company's Board of Directors has approved a quarterly cash dividend of 0.225 dollar per share on the company's common stock payable on June 23, 2017 to shareholders of record at the close of business on June 7, 2017.
Guess projects 2 to 4 percent rise in Q2 sales
For the second quarter Guess expects consolidated revenues to improve between 2 to 4 percent or 3.5 percent to 5 percent on constant currency and between 3.5 percent to 5 percent or 4 percent to 5.5 percent on a constant currency basis for the full fiscal year.
GAAP EPS for the quarter is projected to be in the range of 0.08 dollar to 0.11 dollar and 0.32 dollar to 0.42 dollar for the full year. Adjusted EPS is expected to range between 0.08 dollar and 0.11 dollar for the second quarter and 0.34 to 0.44 dollar for the full year.
Picture:Guess website
Angela Gonzalez-Rodriguez

|
H&M Chairman Stefan Persson has invested about 538 million dollars in acquiring 20.6 million additional shares in the company this year.
Data from the Swedish Financial Supervisory Authority cited by Bloomberg show that Persson's combined H&M stake - owned by his investment company Ramsbury Invest AB and his children - now stands at 39.7 percent, up from 38.5 percent at the end of last year.
Persson has acquired H&M shares this year in several tranches, most recently on May 22, when he purchased 350,250 shares. He also raised his holdings in 2016.
It's worth mentioning that recently, shares of Hennes & Mauritz AB have gone down, weighted by analysts cutting their forecasts and ratings on Europe's second-largest clothing retailer.
Angela Gonzalez-Rodriguez

|
The Australian upscale department store operator saw its shares fall as much as 6.6 percent Wednesday.
On the back of the news of the company's participated Topshop Australia is entering voluntary administration, the stock closed at 0.855 Australian dollars per share, its lowest since September, 25th 2015.
The company announced Wednesday that the British fashion retailer Topshop's franchisee, Austradia Pty Ltd, in which Myer holds a 20 percent stake, appointed voluntary administrators. This news nothing but contributes to the gloomy future that lies ahead for Australian retailers.
The poor trading turned into the stock's largest intra-day fall since May 8 and dragged the retailer down to the top percentage losers on the ASX All Ordinaries Index. Furthermore, up to Wednesday's close, Myer Holdings' shares have lost 33.7 percent of their value this year.
Recently, Myer posted a 3.3 percent decline in third-quarter sales, citing "challenging trading conditions" without specifying contribution from Topshop, reported Reuters.