Isabella Naef

|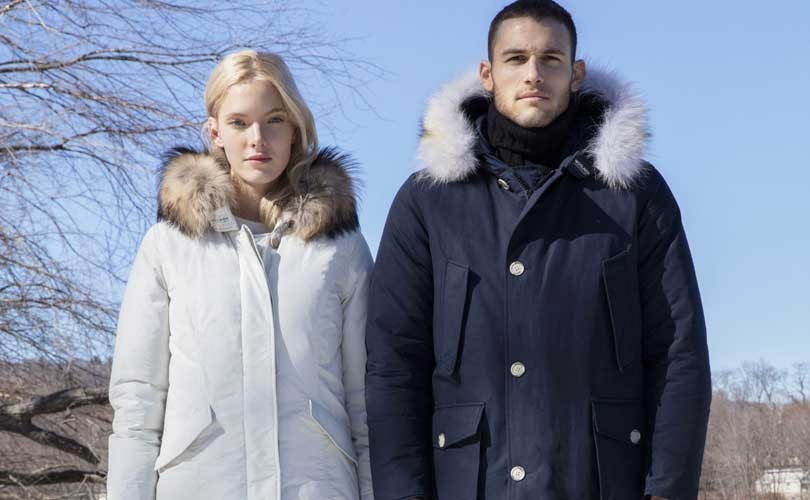 EXCLUSIVE INTERVIEWFlorence - Woolrich International's new strategy is coming into effect step by step, just a month and half after Woolrich Inc. and Woolrich Europe announced their merger into new holding company. At the end of November, Woolrich Inc., a "Made in the USA" outdoor apparel company, and Woolrich Europe, a subsidiary of the Bolognese Group W.P. Lavori in Corso, the licensee for the brand for Europe and Asia, announced the completion of a merger which included the formation of a new holding company, Woolrich International. At the same time, the companies put in place a strategic plan which included the launch of an initial public offering (IPO) within the next 3 to 5 years; increasing its store numbers from 25 to 60; a further push into e-commerce; and boosting its employee count to 500.
In addition the company is also expanding its product offering, and at Italian fashion trade fair, the group debuted its first collection of footwear for men and women, characterised by two soles made exclusively for Woolrich by Vibram. As the company continues to map out its plan for the future, FashionUnited took a moment to speak to Cristina Calori, Chairman of Woolrich International, to learn more about what the company aims to do next.
FashionUnited: An IPO is very high up on your agenda. Can you tell us which stock market you have in mind for the listing?
Cristina Calori: "I believe that Milan will be the financial centre that we will choose and that it is the most suitable one in terms of scale. On the American stock market there are some enormous companies quoted with very big turnover." (Woolrich International has its registered office in London and business offices in New York, Woolrich Pennsylvania, Bologna and Milan).
The way things are going this year, what will you end with in terms of sales, and what is the sales target that you have set yourselves?
"We envisage closing the 2016 financial year with sales of 170 million euros (144 million in 2015). By 2020 we aim to achieve a turnover of 266 million euros."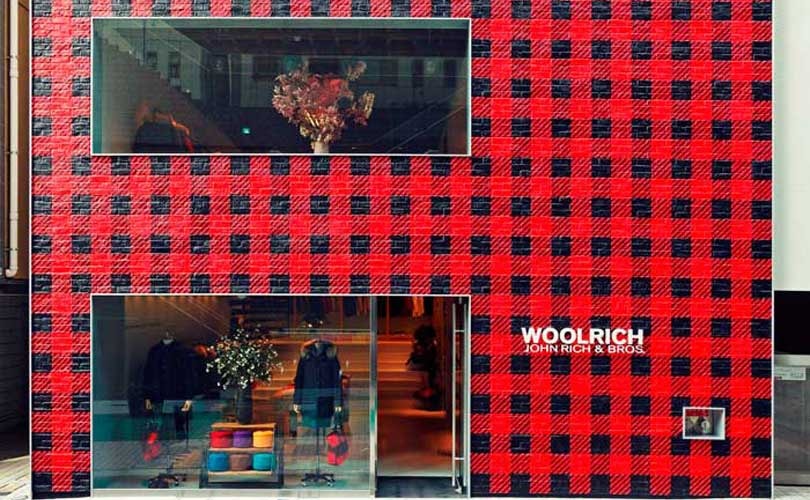 These are ambitious targets that have also required restructuring at a managerial level, aren't they?
"Yes, definitely. We have appointed a Managing Director, who is also a lawyer, who has supported us in our operations since the end of November and who therefore knows our situation very well. On the creative front too we have appointed a new leader, who will monitor the brand through the 360 degree change: Andrea Canè, the Global Creative Director of Woolrich International."
Given that you are present in both Europe and the USA and in a total of 45 countries, are you thinking of diversifying the collections for your global audience?
"Let's say that we are in a phase of studying and analyzing various markets, so we would not exclude the possibility of producing ad hoc collections for specific markets. Our strong point (W.P. Lavori in Corso has been a partner of Woolrich since 1984) has always been our capacity to support the client, to see him as a partner, as my father Giuseppe loved to say, and it was with him that I founded W.P. Lavori in Corso in 1982, and not as a rival. Woolrich's mission is to become a brand leader in outerwear at a global level."
Which are the markets you are targeting and what is your strategy?
"The United States and Canada first of all, but also the UK and France. We are thinking of subsequent expansion and global development of the Woolrich line John Rich & Bros., which operates in the outerwear segment, thanks to significant investment in marketing, expansion of the direct sales network (single-brand shops and shop-in-shop), growth of the e-commerce channel and the development of new partnerships with approved retail chains. We are also working on the relaunch of the Woolrich Outdoor line with a new global development plan and a development plan for the Chinese region via the setup of a dedicated company. Also on our agenda is the strengthening and development of the potential of the Woollen Mill (Woolrich PA), one of the oldest American woollen mills still operating."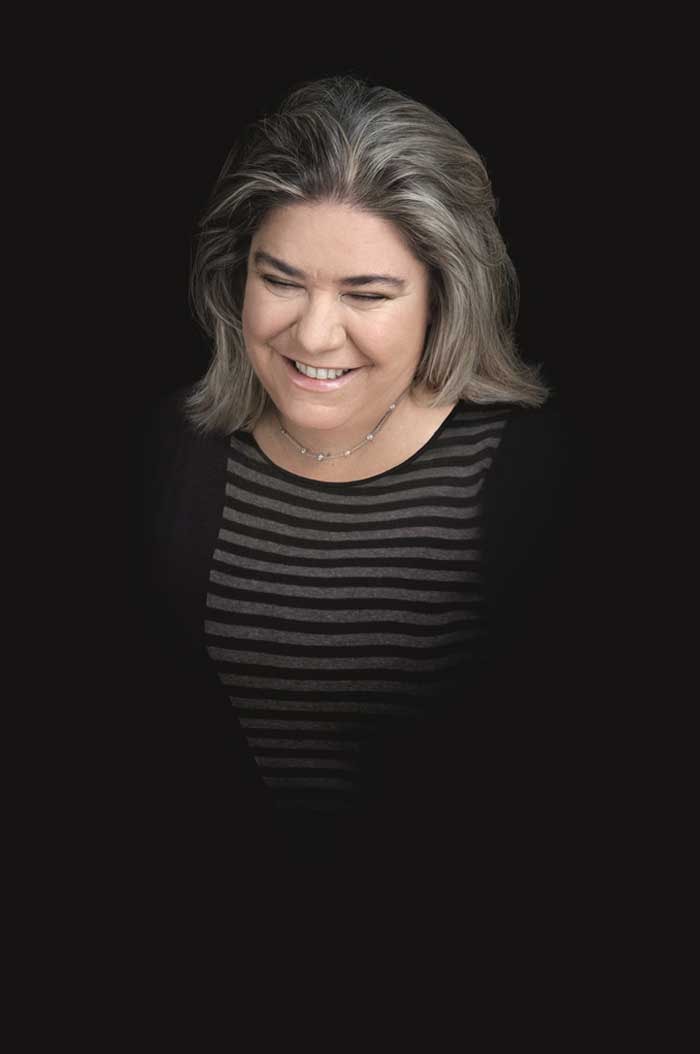 How important is e-commerce today?
"Of course it's very important, especially in the USA, where people are used to buying online and they have already started deserting physical shops. Viewed in percentage terms of total turnover, e-commerce accounts for 10 percent and next year it will increase by several points."
Are you also thinking of a digital strategy at a global level?
"Yes, of course, we are also targeting web marketing because the online channel is very important, as is the integration of the channels. Nevertheless, we believe that retail will be indispensable because the client must be able to touch the product, which is why we are planning to also open single-brand outlets in the USA."
A growth plan which will also entail expanding the workforce up to 500 people. What professionals will you take on?
"Staff for retail and also for marketing. I have to say that we are investing a lot in the young people in the company. Who better than them to interpret the needs, requirements and wishes of their peers? And we have various talented young people in our creative team."
​Photos: Courtesy of Woolrich International press office
AFP

|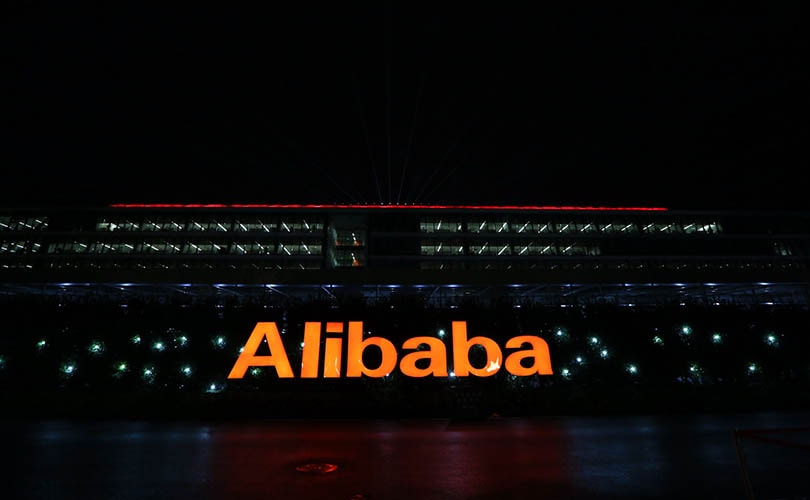 President Xi Jinping wowed the audience in Davos with his exaltation of globalisation, but China's real "Davos Man" may be the omnipresent and deal-hungry founder of Alibaba, Jack Ma.
From his ties to US president-elect Donald Trump and his appetite for Hollywood cinema to a new partnership with the Olympic Games, Ma was everywhere at the World Economic Forum, the yearly chat-fest for the world's most powerful leaders and executives.
Ma's star turn -- and another in Davos by Xi, who extolled globalisation ​ ​ and denounced protectionism -- came as US tycoons jetted back to Washington in ​ ​ time for the inauguration Friday of the unabashedly populist Trump. ​ ​ "He is very open-minded," Ma said of the Republican property developer at ​ ​ one of several Q&A sessions he headlined over the four-day Davos forum, which ​ ​ ends shortly after Trump's investiture. ​
​ Ma is one of the few business leaders to have made it up the golden ​ ​ elevator at Trump Tower in New York. ​ I​ n a meeting earlier this month, Ma told Trump his online trading company ​ ​ could help deliver a million jobs to the US, a bold commitment the Chinese ​ ​ businessman staunchly defended in Davos. ​
​ "I'm not talking to a normal person, I'm talking to the president-elect ​ ​ about the creation of jobs... This couldn't be a joke," he said. ​ C​ hummier relations with the US will be a priority for Ma. In December, ​ ​ Washington put a division of Alibaba back on a blacklist of "notorious ​ ​ markets" known for selling counterfeit goods and violating intellectual ​ ​ property rights. ​
​ "Things like fake products, counterfeit, we've been fighting for 17 years, ​ ​ since the day we set up," Ma said. ​ ​ "We have 2,000 people devoted to the problem, the largest ​ ​ counterfeit-fighting team in the world." ​
​ ​
​ ​
​ 'Die on the beaches' ​
​ ​
​ Quick with a smile or jokey quip, the former English teacher was at ease ​ ​ before the elites gathered in Davos. ​ ​ "My favourite movie, 'Forrest Gump': you know, life's tough, this is what I've learned, and that inspired me," Ma said at another session that delved ​ ​ into his love for Hollywood. ​
​ "That is why when people call me crazy, stupid for the past 17 years... I ​ ​ told myself, Forrest Gump said go ahead. Never care about the other people." ​ ​ Ma's rags-to-riches history is atypical in Davos, where many attendees are ​ ​ top executives who rode a seamless track from exclusive schools to senior jobs ​ ​ at multinational companies. ​
They have given rise to the caricature of "Davos ​ ​ Man", a rich, rootless tourist of international conference venues. ​ ​ Seventeen years ago, after an inspirational visit to the United States, Ma persuaded friends to back him with 60,000 ​ dollars​ to start an e-commerce firm called Alibaba. ​
​ Now, the company is an Internet giant and Ma is among the topmost ranks of ​ ​ China's super-rich. Then again, he believes that life should not be all work. ​ ​ "The world is so wonderful. Why should I be the CEO of Alibaba all the ​ ​ time?" Ma said, goading the Davos audience of highly paid workaholics. ​
​ "I don't want to die in my office. I want to die on the beaches," he said. ​ ​ But Ma is also an avid deal-maker and his visit to Davos was not all ​ ​ glad-handing and photo ops. ​ ​ On Thursday he announced a partnership with the International Olympic ​ ​ Committee to give the organisers of the Olympic Games a digital overhaul. ​
​ This month he took control of Chinese malls operator Intime in a 2.6 ​ ​ billion deal. Last year, his company bought a stake in Steven Spielberg's ​ ​ Hollywood studio. ​ ​ In Davos, Ma said he was eager to explore more Hollywood investment. ​
​ "We believe Hollywood, the movie industry, brings people happiness. Because ​ ​ today, nobody's happy," he said ​.​ Ma is careful to steer clear of China's communist politics, but did suggest the US might have avoided the anti-globalisation backlash if it had spent less ​ ​ on foreign wars and more on helping the average Joe at home. ​
​ "What if they had spent part of that money on building up the ​ ​ infrastructure, helping the white-collars and the blue-collars?" he said​ ​. (AFP)
​ Photo: Courtesy of the Alibaba Group
AFP

|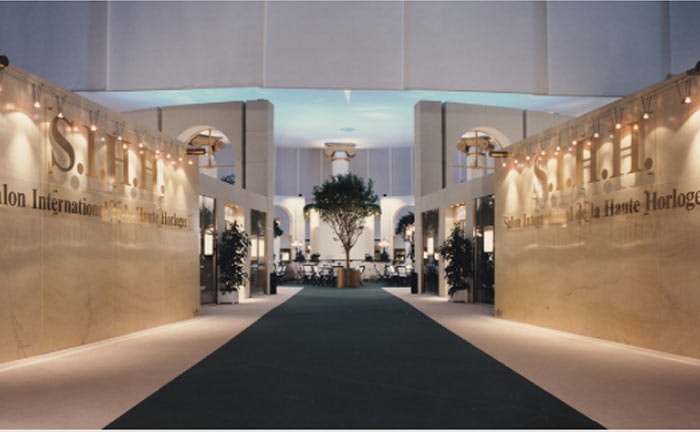 Luxury Swiss watchmakers, gathering this week at the industry's premier annual show in Geneva, hope 2017 will finally mark the end of two crisis-hit years of falling sales.
Many top-flight brands, used to running their ateliers at full throttle, have resorted to laying off workers in the face of crumbling demand. "2016 has been difficult," Jean-Daniel Pasche, president of the Federation of the Swiss Watch Industry, told AFP during the Salon International de la Haute Horlogerie (SIHH), which runs through January 20.
He said he expected this year's exports of luxury watches to be "about the same level" as those of last year. Exports for all of 2016 will be published next week, but from January to November, they were down 10.4 percent from the same period last year, after a 3.3 percent decline in 2015.
"We're near the end, I think, of what has been a structural crisis," said Manuel Emch, chief executive of the luxury brand Romain Jerome. "We're seeing a recovery in China, and the haemorrhage has stopped in certain markets," he added, referring in particular to Hong Kong, the largest export market for Swiss watchmakers.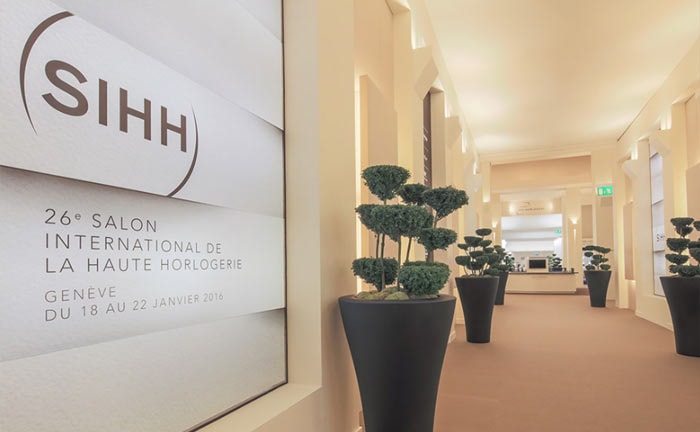 Robust Chinese demand had led many brands to expand production. However, a crackdown by Beijing on corruption in 2013 hit hard, as has political uncertainty in Hong Kong following the "umbrella revolution" in 2014. Hong Kong had long attracted Chinese watch fans on the mainland.
Among the other factors weighing on the sector were the collapse of the ruble, which has crimped the buying power of Russian clients, and rising competition from "smart" watches connected to the internet. "All these factors at the same time, plus the terror attacks in Europe ... that was quite a lot," Emch said.
'Fragile' outlook
Steps taken by Swiss brands over the past two years to curb output should start to pay off, Emch said, but "the equation is still fragile". Retailers, who struggled to sell their stocks in the face of slumping demand, are now being more selective when choosing which brands to display, focusing on sure bets at the expense of small, niche players.
Last year, Richemont, the world's second-largest watchmaker, whose brands include Cartier, Piaget and IWC, spent heavily to buy back stock from Asian retailers. On Friday, the group surprised investors by reporting a five percent increase in third-quarter sales in local currency terms, suggesting that its efforts were beginning to bear fruit as the Chinese market gradually recovers.
"I think they've probably cleared out most of the inventory and they can now start to restock, including with lower price point models," said Jon Cox, an analyst with Kepler Cheuvreux. As expected, several brands are presenting more sober designs at SIHH this year, often using more affordable materials.
Parmigiani Fleurier, for example, is proposing a stainless-steel version of its classic Tonda 1950, priced at 8,950 euros (9,500 dollars), compared with 15,700 euros for the version in white gold. It is also presenting an updated version of the Toric, its most emblematic watch.
"Right now, we're going back to our basics, with emblematic pieces," said Michel Parmigiani, the brand's founder. (AFP)
Photos: Courtesy of SIHH
AFP

|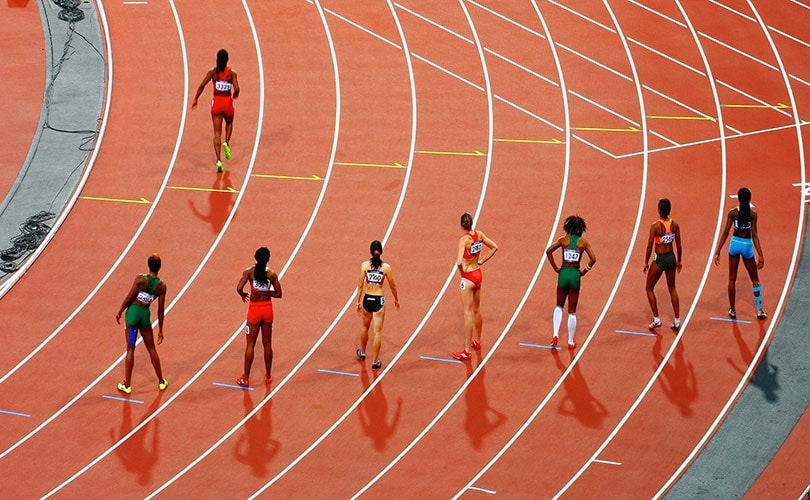 The International Olympic Committee (IOC) and Alibaba founder Jack Ma announced on Thursday a partnership in which the organisers of the Olympic Games will rely on the Chinese e-commerce titan for a digital upgrade.
The partnership was announced at the World Economic Forum in Davos, Switzerland, by Ma and IOC President Thomas Bach, who said the plan would give the Olympics a more modern face that would carry the IOC "into the digital age".
"This is to engage better with a younger generation... (by) using the different digital platforms to motivate young people to play sports," Bach told journalists at the Davos talk-fest.
"We want to get the couch potatoes off the couch," he added. In the deal, Ma's Alibaba will provide digital technology, including cloud computing, to the IOC, which will become better prepared against cyber attacks, a statement said.
Alibaba would also open up its hugely popular shopping website to the IOC to sell officially licensed Olympic products, despite worries worldwide about the massive presence of counterfeits on the company's platforms.
"Alibaba's partnership with the IOC is built on a foundation of shared values and a common vision for connecting the world and enriching people's lives," Ma said. "We are always looking for partners and finding ways to empower them," he added.
Ma dismissed allegations that his company was doing too little to fight counterfeit products. "Anything that happens in the real world, happens in the virtual world. Governing and managing a world like that is not easy," Ma said.
But he added: "We have 2,000 people devoted to the problem, the largest counterfeit-fighting team in the world." (AFP)
Photo: Pexels.com
AFP

|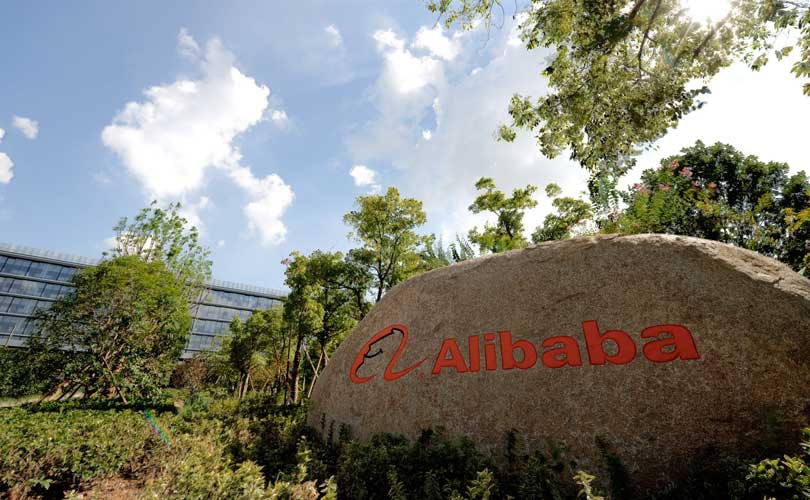 China's richest man, Hollywood investor Wang Jianlin, warned Donald Trump Wednesday against dragging the entertainment industry into a trade war -- saying his country's millions of movie-lovers are key to the future of cinema.
The Chinese billionaire joined a chorus of concern from international business chiefs gathered at the World Economic Forum in Davos, Switzerland this week over the protectionist leanings of the US president-elect, who takes office Friday.
Wang, whose Wanda conglomerate owns a US cinema chain, a Hollywood production company and the firm that runs the Golden Globe awards, said America would be the bigger loser if the entertainment sector fell victim to a trade war.
"The main growth market of English-language films out of the US is actually China, not anywhere else," Wang told an audience in Davos, noting that China had the most movie screens in the world with 15,000 added in the past year alone.
"If China were to retaliate, it would be bad for both parties so I don't wish to see that scenario materialising." Chinese President Xi Jinping has led calls in Davos for an open global economy as Trump prepares to take power, warning Tuesday: "No one will emerge as a winner in a trade war."
Wang said last month that the jobs of his 20,000 US employees would be on the line if the Trump administration mishandled Chinese investment. The 62-year-old acknowledged US political concerns over his acquisitions, which include the 2.6 billion dollars purchase of cinema chain AMC in 2012 and Legendary Entertainment, the company behind the "Batman" trilogy, for 3.5 billion dollars last year.
Several US lawmakers have urged the government to examine the national security implications of such investments in Hollywood, if such Chinese "soft power" is allowed to take root.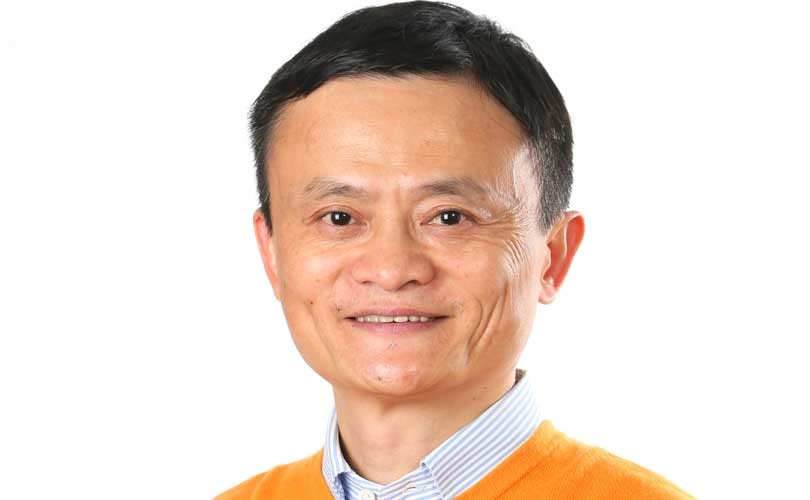 'More emotion, fewer superheroes'
As China eyes a growing stake in US movie-making, internet billionaire Jack Ma also expressed an interest in further Hollywood investment Wednesday after his company Alibaba bought a stake in Steven Spielberg's firm last year. "I think we should partner with Hollywood," he said as he too held court at Davos.
Wang, who has been talked of as a potential buyer of Paramount Pictures, reiterated his interest in buying one of the "big six" Hollywood companies. "These six companies are not in a selling mood," he said, adding that if they were, "I would be a happy buyer".
Wang said both China and the US would benefit from more joint movie productions, as these are exempt from Beijing's tight limits on the screening of foreign blockbusters. Only 34 foreign films are allowed cinema releases in China each year, limiting Hollywood studios' ability to cash in on a massive potential audience -- but "there's no limit" on co-productions, Wang pointed out.
Legendary's "The Great Wall", a monster movie starring Matt Damon, has been billed as the first such blockbuster jointly made by China and the US. Damon, in Davos to promote his water charity, told AFP he would work on another Chinese project "in a heartbeat".
"I didn't feel there was any propaganda to it at all," he said of the concerns of some US politicians. "It was a good old-fashioned creature feature with a giant international crew, and that was a cool thing to be a part of."
Given the growing clout of Chinese movie-goers, Wang advised Hollywood studios to start thinking more about the kind of movies his compatriots want to see. "Chinese films tend to talk about emotions, relationships with people," he said.
"If Hollywood wants to take up a large market share, they need to learn to cater to Chinese tastes -- not just these films about superheroes." But Jack Ma said Chinese cinema could learn from American storylines -- notably, how to cheer up.
"In Chinese movies, the hero always (ends up) dead," he complained, to laughter from the Davos crowd. (AFP)
Photo: Courtesy of Alibaba Group
Sara Ehlers

|
The Limited is the first fashion company of 2017 to file for bankruptcy. Unfortunately, the women's retailer filed on Monday for Chapter 11 bankruptcy.
The company also shuttered its 250 stores earlier this month. On January 6, The Limited had released a statement confirming that it was closing down all of its stores. Now, officializing its bankruptcy, the company has entered in an asset purchase agreement with private equity firm Sycamore Partners. The firm is attempting to help find a buyer for The Limited priced at 25.8 million dollars.
As The Limited just filed, a buyer has not yet been confirmed for the company's intellectual assets. The company's assets are estimated between 10 and 50 million dollars, with liabilities estimated at 100 to 500 million dollars according to the petition. Sycamore Partners will continue business with The Limited to help find a suitable business for acquisition.
Danielle Wightman-Stone

|
New York-based designer Rebecca Minkoff has launched a venture capital fund dedicated to finding relevant early-stage fashion tech start-ups.
The fund in collaboration with Quotidian Ventures, was announced during a panel discussion at the National Retail Federation's Retail's Big Show conference in New York City, where the designer sat alongside her brother, Uri Minkoff, chief executive and president of her eponymous brand, and Pedro Torres-Mackie, founder and managing director at Quotidian Ventures.
They revealed that the fund would focus on early-stage investments in technology, with applications in e-commerce, fashion and retail, and that they plan to identify and invest in six to eight companies per year.
Torres-Mackie, said that the programme would serve as a "talent funnel" to help identify companies and resources that would best benefit the Rebecca Minkoff brand and the industry at large.
The first investment it confirmed is with 42 Technologies, an analytics and reporting software platform that works closely with fashion brands. The venture capital has not yet declared how much has been invested.
Minkoff has been a long supporter of embracing technology with her fashion line and retail stores. In 2014, the brand opened its "store of the future" concept that featured in-store mirror-screens allowing customers to shop the Minkoff collections, and more recently a self-checkout concept.
Simone Preuss

|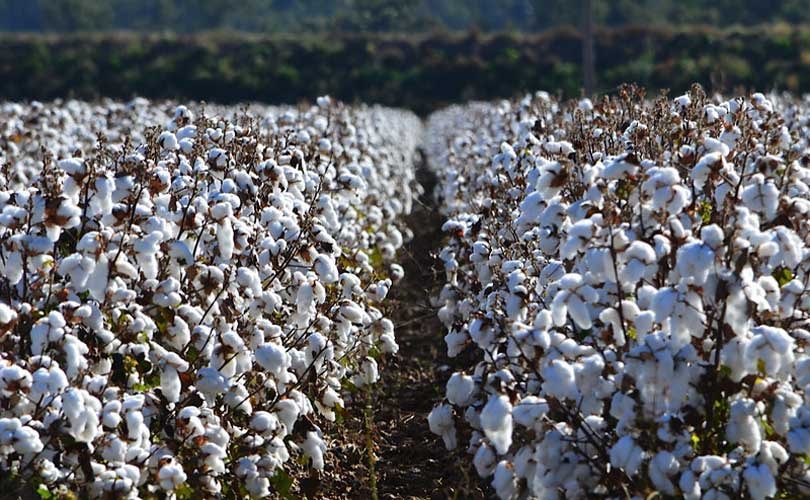 Together with the Australian government, Cotton Australia and the Better Cotton Initiative (BCI) plan to train 225,000 Pakistani cotton growers, starting with the 2017 cotton season, to achieve improved environmental, social and economic benefits in line with the Better Cotton Standard System.
The partnership will deliver practical tools and the latest environmental and cutting-edge management practices aligned with internationally recognised quality assurance for sustainable cotton production.
After China, India and the USA, Pakistan is the fourth largest producer of cotton and as an important export good, dedicates 15 percent of its agricultural land to it. Pakistan also holds the third largest spinning capacity in Asia (after China and India) with thousands of ginning and spinning units producing textile products from cotton. For BCI, Pakistan is thus a key strategic country in which the organisation has been active for many years.
"This collaboration will deliver tangible value to cotton farmers in Pakistan as they gain access to the vast body of deep knowledge on good agricultural practices held by Cotton Australia, as well as being able to participate in BCI training programmes to promote more sustainable farming practices. At BCI, we're excited to be able to link up our partners across the world, with the aim of benefitting the global cotton sector," commented BCI's COO Lena Staafgard.
The Australian government has committed 500,000 Australian dollars (around 376,000 US dollars) to this project, which will be supported through the Australian aid program's Business Partnerships Platform. BCI's Growth and Innovation Fund will match the contribution with 2.4 million Australian dollars (around 1,8 million US dollars). The Fund, however, is financed by BCI Retailer and Brand members like Adidas, IKEA, H&M, Levi Strauss & Co, Marks & Spencer, Cotton On, Tesco, Sainsbury's, Tommy Hilfiger and Nike.
"Australian cotton farmers are happy to share knowledge and experience to assist other cotton producers (in this case Pakistani) improve their sustainability, as this gives brands and retailers the confidence to use cotton in their products. More and more global brands and retailers only want to source cotton that has been responsibly produced," confirmed Cotton Australia's CEO Adam Kay.
Photo: Cotton Australia
Sara Ehlers

|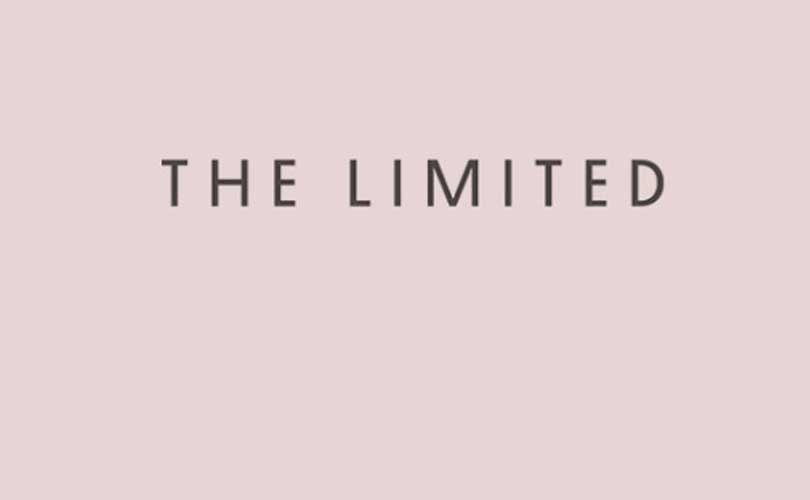 It seems that apparel company Limited Stores, parent company of The Limited, has had a rough start this year. The women's retailer filed for Chapter 11 bankruptcy recently in the United States Bankruptcy Court for the District of Delaware.
The company has been struggling for the past year financially. In November, The Limited revealed that it hard a hard time dealing with the decline in mall traffic. Guggenheim Securites was hired earlier to find a buyer for the company then, but The Limited had no luck. With all of the financial difficulties, the idea of a liquidation for the company came into questions. "Limited Stores is exploring a number of options that would provide the company with greater financial flexibility," a spokesman for the company told WWD at the time.
The mall-chain also confirmed that it was shuttering many stores earlier this month. On January 6, the company released a statement disclosing that it closed down its 250 stores. The Limited had posted a message on its website stating these closures, but noting that the company's clothing was still available through its e-commerce site. The closure of these stores showed the signs of financial strife that The Limited dealt with in the past year.
The Limited files for bankruptcy after shuttering all of its stores
Now the women's apparel company has entered into an asset purchase agreement as part of its bankruptcy filing. The agreement includes private equity firm Sycamore Partners, who will help Limited Stores find a buyer to acquire the company including its intellectual property. Currently, Sycamore Partners has over 3.5 million billion in capital under management and focuses on retail and consumer investments.
The company's first hearing took place today on January 18. The women's apparel company just filed yesterday in court. According to the petition, the company's assets estimated worth were between 10-50 million dollars. Liabilities for the company were also estimated to be between 100-500 million dollars. The company is attempting to sell its intellectual property for 25.8 million dollars. The sale is not yet approved in bankruptcy court and at the moment there are no stalking horse bidders.
Photo: The Limited
Sara Ehlers

|
Los Angeles - As speculated, American Apparel went through a massive round of layoffs this week. The Los Angeles-based company terminated approximately 2,400 people this past Monday, January 16.
The elevated basics line confirmed earlier that there would be layoffs across the board. This new announcement included job positions from factory workers to high-level management. On Monday, WWD reported that these cuts were confirmed, with an additional 1,000 jobs still being determined, according to a spokeswoman. There is a chance that some of the positions will be kept on under the new ownership, but no confirmations.
In total, 3,500 jobs could be cut according to the publication. Ultimately, the buyer will decide which positions will stay on in the new business. Canadian company Gildan Activewear has agreed to buy the company for 88 million dollars including its intellectual property. The future of the rest of American Apparel employees will be determined under the new management once the transition is complete.
The company's liquidation will happen within 90-120 days. This means that within the next 120 days, the rest of American Apparel's locations will shutter. As the company continues towards the end of its road, many more employees may be laid off as a result.