Simone Preuss

|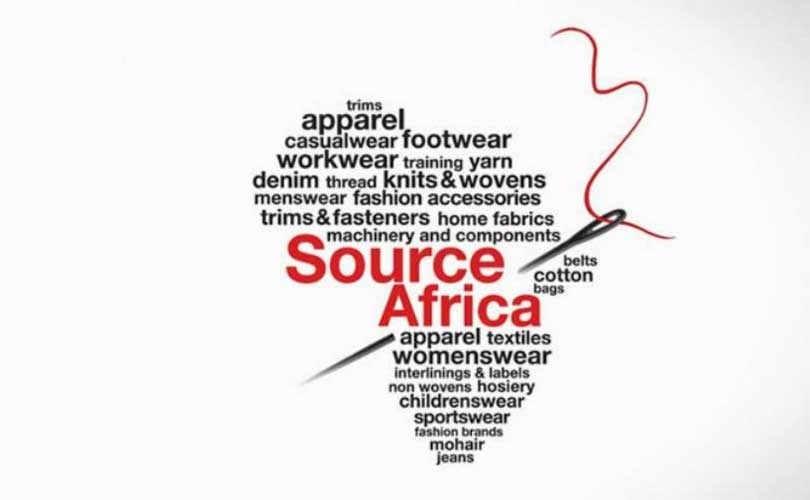 Source Africa and ATF Apparel, Textile & Footwear Trade Exhibition Capetown, two of Africa's largest textile, clothing and footwear shows, have been acquired by Messe Frankfurt SA, a subsidiary of Messe Frankfurt. Source Africa and ATF were founded and are currently organized by trade show organizer LTE.
"We believe that Messe Frankfurt South Africa possesses the resources, skills and experience, globally and with the help of our Texpertise Network, to grow these events further," commented Konstantin von Vieregge, CEO of Messe Frankfurt SA. "We are honoured that LTE has selected us as preferred partners, and look forward to working with them to ensure we take both events to a new level. Messe Frankfurt South Africa is committed to ensuring the growth of these industries in SA, and wants to expose South Africa's potential to the rest of the world."
Source Africa was launched in 2013 to create a fair for African-based manufacturers exclusively, to stimulate business between African companies and countries, to introduce participating exhibitors to South African retail chains and to export African products to the US. Since then, Source Africa has grown constantly and has become the most important annual pan-African textile, clothing and footwear trade event on the international calendar. 2018 will mark the 6th edition of the event.
"The primary reason for Source Africa and ATF is to promote African-made apparel, textiles and footwear and to encourage interaction between international and regional buyers, manufacturers and suppliers. The event also aims to boost investment into the region and ensure sustainable job creation within the sector," explained LTE member William Scalco.
According to McKinsey & Co.'s report "Africa is on the Move!", the following African countries are key destinations for apparel, textiles and footwear: South Africa, Mauritius, Madagascar, Swaziland, Lesotho, Botswana, Ethiopia, Kenya, Uganda, Tanzania and Egypt. Moreover, the renewal of the African Growth and Opportunities Act (AGOA) until 2025 gives another boost to the economy of African countries as it significantly enhances market access to the US for qualifying Sub-Saharan African (SSA) countries.
Messe Frankfurt is one of the world´s leading trade show organizers with operations in more than 50 countries and over 134 trade fairs worldwide. With this acquisition, Messe Frankfurt supplements its current portfolio of textile-related trade shows under the umbrella of 'Texpertise Network' and strengthens its textile activities in Africa. In October 2017, Messe Frankfurt will be partnering for the first time with Africa Fashion and Sourcing Week in Addis Abeba, Ethiopia. As part of the partnership, the three new trade fair brands Texworld Addis Abeba, Apparel Sourcing Addis Abeba and Texprocess Addis Abeba will be launched within the Africa Sourcing & Fashion Week.
The 2017 ATF trade show will take place from 21st to 23rd November 2017 at the CTICC in Cape Town. The next Source Africa trade show will take place at the Cape Town International Convention Centre (CTICC) from 20th to 21st June 2018.
Image: Source Africa website
Kristopher Fraser

|
Edgardo Osorio catapulted himself to fame with his Wild Thing Sandal for Aquazurra. The shoe features a stiletto heel, frills and a tassle. At a price point of 785 dollars, it's considered a must-have shoe, and is very popular among the celebrity crowd.
Osorio prizes his design so much, that of course he would take notice if anything similar were to hit the market, which it did when Ivanka Trump's eponymous fashion brand made a similar item at the price of 65 dollars.
Deciding to take the legal route with other brands that have copied his design, Osorio has filed multiple lawsuits over the sandal. While many brands have near identical styles, from small companies to major ones, Osorio specifically went after the larger companies copying his design, which aside from Ivanka Trump, also include Steve Madden and Marc Fisher.
Aquazurra and Ivanka Trump in the midst of copyright case
A cease-and-desist letter was sent to Trump regarding the shoe design.
"Based on Aquazzura's prior dealings with your client's company, and on the obvious and purposeful copying of our client's shoe, we anticipate that you will challenge Aquazzura's rights in its design, maintaining that the designs lack secondary meaning, and that your client is therefore free to knock them off with impunity," the letter said, citing some of the elements of infringement.
The letter also included a list of demands requiring the removal of all pictures of the sandal in question from Ivanka Trump's website and social media, no more advertising the shoe, destroying all existing pairs, disclosing their manufacturer, handing over profits from sales of the offending shoe, and "agree in writing under oath not to offer for sale any knock-off" again. Trump was given a week to comply with these demands, and when she didn't, she was sued along with Marc Fisher.
In a complaint filed in Manhattan federal court in June 2016, Trump was accused of infringement, unfair competition and deceptive trade.
It has been reported by Business of Fashion the two sides are currently in settlement talks, with no further information disclosed.
Copyright and trademark law is a very complicated area in the fashion industry. Lawsuits are all too common, but copyright laws typically don't cover practical things like clothing. In the case of copied creative design, such as what Aquazurra is alleging, they would have to prove the design is so original it hasn't been done before. There also needs to be proof that Ivanka Trump's knockoff are effecting their profits, which the target customer for Ivanka Trump is typically not a woman buying high-fashion heels at 785 dollars a pop.
FashionUnited will continue to follow this story as it evolves. photo: via Aquazurra.com
Kristopher Fraser

|
Earlier this week, FashionUnited reported that SMCP, the owner of Sandro, Maje and Claudie Pierlot, would be launching an IPO in Paris.
Now, a source close to the brand has reported that the the IPO could be worth more than 2 billion euros, or 2.4 billion dollars. The news first broke on Business of Fashion.
The valuation could be 13 to 16 times earnings before interest, tax, depreciation and amortisation, according to the source. This would put SMCP in the same range as other contemporary brands like Ted Baker, which has an enterprise value of 13.5 times EBITDA. SMCP has stated earnings on that basis rose 20 percent to 130 million euros last year.
Sandro, Maje and Claude Pierlot have managed to find success in the U.S. by riding the wave of French contemporary brands that have become must-haves among the fashion crowd. Their competitor, The Kooples, has also seen excellent success in the U.S.
Sandro and Maje currently boast numerous locations around the Greater New York City Area, including stores in SoHo, the Upper East Side, the Upper West Side, and Williamsburg. In addition, the brands also have strong department store presence in high-end department stores such as Bloomingdale's, Nordstrom and Saks Fifth Avenue.
photo: via Sandro Facebook page
Kristopher Fraser

|
It's been a tough year for retail with store closures, the decline in brick-and-mortar, and many companies trying to figure out how to compete with Amazon has put a state of gloom over the retail industry. However, a glimmer of hope has come for them today, as Deloitte has said retail holiday sales should rise a healthy 4 to 4.5 percent over last year's shopping season, according to their annual retail holiday sales forecast.
Deloitte's retail and distribution practice expects total holiday sales (seasonally adjusted and excluding motor vehicles and gasoline) to reach 1.04 to 1.05 trillion dollars between November and January.
Additionally, Deloitte forecasts an 18 to 21 percent increase in e-commerce sales in 2017 compared with 2016. E-commerce sales are expected to reach 111 to 114 billion dollars during the 2017 holiday season.
"The projected uptick in holiday sales ties to four primary factors affecting consumer spending, starting with anticipated strong personal income growth," said Daniel Bachman, Deloitte's senior U.S. economist. "Last year, disposable personal income grew 2 percent over the year to the holiday period, and we may see that rise to a range of 3.8 to 4.2 percent this season. Consumer confidence remains elevated, the labor market is strong and the personal savings rate should remain stable at its current low level."
While fundamentals remain positive, Deloitte's economist also cited potential uncertainties that could affect income growth and bring the forecast in at the lower end of the range, such as an increase in the savings rate that would cause spending to expand more slowly. The threat of the U.S. government debt ceiling crisis – which has loomed over prior holiday seasons – could also cut employment and income growth. The impact of the unusually active hurricane season remains too early to project, as it could depress spending or increase it, particularly in the home improvement sector, due to rebuilding activity.
"Sentiment and spending indicators are firing on all cylinders, but the question is: How will retailers respond given the profound disruption across the industry?" said Rod Sides, vice chairman, Deloitte LLP and U.S. retail and distribution sector leader. "The good news is retail is thriving, and it is the proliferation of new, niche retailers that is resulting in share constantly changing hands. Consumers have unlimited alternatives and often bounce between brands, touchpoints and influencers, making it more difficult for retailers to attract shoppers without some level of customization. These disruptive factors are likely to combine to create a highly competitive and promotional holiday season. Retailers should modify their assumptions about what drives traffic, engagement and holiday sales growth, and realign around customer experience, creating relevant, emotional and inspirational connections that go beyond just product, price and assortment."
Vivian Hendriksz

|
London - Luxury conglomerate Kering has been named the industry leader for Textiles, Apparel and Luxury Goods in the 2017 Dow Jones Sustainability Index (DJSI). The ranking sees Kering topping the sustainability index for the third year in a row.
Kering was awarded the top score overall for its environmental and social performance in its sector, thanks to the company's ongoing efforts to embed sustainability across its entire supply chain. Progressive targets linked to Kering's 2025 sustainability strategy also helped Kering achieve its industry-leading results.
"To be included again as the 'Industry Leader' in the DJSI annual ranking is an honor and a testament to our long-time commitment and continued efforts to set the highest standards of best practices in Luxury," said Marie-Claire Daveu, Chief Sustainability Officer and Head of international institutional affairs of Kering.
"I am particularly proud that this year we received the top score overall in Product Stewardship, which reflects the strides we have been making on eco-design, material recycling and regeneration, and innovation."
Sara Ehlers

|
Italian group Brama just added a new brand to its portfolio. The group, known for its American premium brands, has just added Frame for its EMEA market from its newest season.
Frame was founded in 2012 in Los Angeles as a denim-based company. Combining Parisian roots with 1970's fashion nostalgia, the contemporary label produces ready-to-wear for each season. Just in time for its SS18 collection, Brama has acquired the West Coast label to help expand its company. "Our acquisition of FRAME for the EMEA market represents an important milestone for the Brama Group," Renzo Braglia, chief executive officer of the Brama Group, said in a statement translated from French to English.
Frame also joins brands such as J Brand, Mother, and Current/Elliot under Brama's portfolio of premium American denim brands. The Brama Group has various labels under its umbrella including luxury fashion brands as well as boutiques. Based in Italy, the company operates seven showrooms located in Paris, Antwerp, Madrid, Dusseldorf, Munich, Copenhagen and Milan.
Angela Gonzalez-Rodriguez

|
Canadian heritage-fashion retailer Roots Corp. will soon take its company public. The company will focus on taking the North American market by storm and aims expand its international footprint after launching an IPO.
Roots has applied to list on the Toronto Stock Exchange under the symbol ROOT.
Roots' IPO could give the company a market valuation of 574 million dollars
As reported by Bloomberg, Roots' filed for an initial public offering in Toronto on Wednesday, allegedly looking to get about 200 million Canadian dollars (about 164 million U.S. dollars). Although there is not a set a date for the IPO, it's said to be for the last days of September. Market sources indicated to Bloomberg that the deal could give the retailer a market value of about 700 million Canadian dollars (574 million U.S. dollars).
The IPO is being led by Toronto-Dominion Bank, Credit Suisse Group AG and Bank of Montreal, according to a regulatory filing Wednesday.
Roots currently operates 120 stores in North America and has a partner running another 136 between Taiwan and China. After floating, the fashion retailer is looking to open dozens of new locations, focusing first in North America.
The Canadian label is also known to be looking for growth in Asia, planning 25 new locations across Taiwan and China, and building a presence in Singapore and Malaysia in the same time frame.
"When you have such large expansion goals and projections, then it makes sense to go forward with an IPO," said Tamara Szames, a Canadian fashion and apparel analyst at the NPD Group.
An initial public offering would provide some of the capital necessary to fund the expansion plan, she said.
The retailer is eyeing a favorable outcome, similar to that of other Canadian fashion retailers such Aritzia and Canada Goose. Shares in Canada Goose have gone up by more than 40 percent since they began trading earlier this year. On the contrary, Aritzia's stock has fallen below their IPO price (trading around 14 dollars apiece versus the 16 dollars they got as the initial price).
Image:Roots, Official Web
Angela Gonzalez-Rodriguez

|
ANALYSISEbay announcement of a partnership with Spring, an online retailer stocking brands including Chloe, David Yurman and Rag & Bone, comes at a time when e-commerce titan Amazon is strengthening its fashion offering. Is this eBay´s glove to Amazon?
Spring will own a dedicated "storefront" on eBay's site, catering a broad fashion and lifestyle offering for both men and women. It´s worth calling out that the shopping website has raised 100 million dollars in funding since it launched three years ago. Furthermore, although primarily focused on used goods, Ebay claims to that over 80 percent of merchandise sold on the site is new.
Ebay challenges Amazon's claim over the e-fashion kingdom
This move has been seen by many in the industry a glove´s thrown by eBay at Amazon´s face. The e-commerce giant has been expanding its fashion offering over the past year, rapidly eating market share from established players such as Abercrombie & Fitch or Macy´s in the U.S., but also getting UK retailers nervous with its announcement of taking its own label to the high street.
As a matter of fact, the last link for Amazon´s fashion emporium to come true was launching its own label. Now, its first major own-brand fashion collection for the European market, "Find", is about to hit the UK high street. As highlighted by the 'Telegraph', the 500-piece womenswear collection is the latest attempt to meet the company´s goal of 200 billion dollars of annual sales.
"In terms of Amazon's fashion offer it has been rather quiet in the UK. Its own-label range has been keenly anticipated," said recently Adam Cochrane, analyst at UBS. "The question is how they go from selling basic products like books and electronics to fashion, which is a much more emotional purchase," added Cochrane.
Regardless who wins this dare, fashion suits well both contenders, with Ebay having seen its stock up almost 29 percent for the year so far, while Amazon´s shares have gained 32 percent year to date, according to data analyzed by 'MarketWatch'. Meantime, the S&P 500 index is up 11.6 percent since January.
Photo:Amazon Find, Amazon Spain Web
Simone Preuss

|
Together with The Hong Kong Research Institute of Textiles and Apparel (HKRITA), the H&M Foundation has developed a new method for recycling blend textiles into new fabrics, thus paving the way for a more circular economy.
Using only heat, less than 5 percent biodegradable green chemical and water, the new innovative solution is using a hydrothermal (chemical) fiber-to-fiber recycling process to self-separate cottons and polyester. The resulting polyester is usable without any quality loss, thus giving fibers a second life and saving apparel companies huge costs. H&M as well as HKRITA plan to make the new technology available to the global fashion industry so that a closed loop for textiles can be targeted worldwide.
"For too long, the fashion industry has not been able to properly recycle its products, since there's no commercially viable separation, sorting and recycling technology available for the most popular materials such as cotton and polyester blends," said Eric Bang, innovation lead at the H&M Foundation (pictured, right). "We are very excited to develop this technology and scale it beyond the laboratory, which will benefit the global environment, people and communities."
In 2016, the H&M Foundation and HKRITA established the Closed-Loop Apparel Recycling Eco-System Program with the aim to find at least one technology to recycle apparel made from textile blends. The project is slated to run until 2020 and, helped by Ehime University and Shinshu University in Japan, is already making headway with the new hydrothermal process.
"By being able to upcycle used textiles into new high value textiles, we no longer need to solely rely on virgin materials to dress a growing world population. This is a major breakthrough in the pursuit of a fashion industry operating within the planetary boundaries," said HKRITA CEO Edwin Keh (pictured, left).
Total project investment of the to-date largest textile recycling project is estimated at 36 million US dollars, of which the H&M Foundation has already contributed 2.9 million US dollars, overall targeting a contribution of 6.89 million US dollars. Seven million US dollars have been raised in research funding, for example by The Hong Kong SAR Government's Innovation and Technology Fund.
Photos: H&M Foundation website
Simone Preuss

|
While after the Rana Plaza building collapse near Dhaka in April 2013, all focus has been on Bangladesh and laudable initiatives like the Bangladesh Accord on Fire and Building Safety and the Alliance for Bangladesh Worker Safety, another anniversary passed by almost unnoticed: the deadly fire at Ali Enterprises close to Karachi on 11th September 2012 that killed more than 250 workers. Reason enough for the Clean Clothes Campaign to take stock about garment worker safety in Pakistan.
"As we remember this tragedy, our thoughts are with the families that lost loved ones and of those that lived through these horrific events. Taking stock five years on, Clean Clothes Campaign fears that, in absence of credible and transparent safety inspections, garment factories in Pakistan remain unsafe workplaces. This means that thousands of workers continue to face daily risks of being injured or killed at work," states the Clean Clothes Campaign in its press release.
Part of the problem is an 'audit and ignore' system of inspections that has continued since the fire at Ali Enterprises. In fact, only weeks before the tragic incident in 2012, the factory was granted SAI8000 certification as a result of an audit carried out by RINA, a private auditing company, which included a check on safety standards. Despite this clear failure of the mainstream auditing and certification practices, the garment industry in Pakistan continues to rely on the same ineffective systems and auditing firms.
"The Pakistani garment sector is in dire need of accountable inspections that conform with international standards and are embedded in a system that is suitable to the national situation, to prevent its factories from being death traps to the workers employed in it," demands Karamat Ali of the Pakistani Institute of Labour Education & Research (PILER).
"The Bangladesh Accord for Fire and Building Safety proves that it is possible to swiftly move from the classic 'audit and ignore' to a successful system which aptly inspects and remediates. Until Pakistan implements its own system of credible, transparent and accountable safety inspections that include financial commitments from brands for inspection and remediation, workers lives remain at risk," states Ben Vanpeperstraete of the Clean Clothes Campaign.
Another problem is that apart from German apparel discounter KiK - whose labels were found among the rubble and who continues sourcing in Pakistan - no other international buyer has come forward in support of the victims and their families, not to mention Bangladesh-like cooperation to create a legally binding, credible and transparent system of safety inspections based on international building safety standards.
Though KiK recently created a safety programme, it is "opaque and provides no accountability mechanisms" according to the Clean Clothes Campaign. "KiK should know from experience that the kind of unaccountable auditing that it relied on before the Ali Enterprises fire does not create safe factories. The company should learn from its past and help create mechanisms that are reliable and transparent," finds Nasir Mansoor of the Pakistani National Trade Union Federation (NTUF).
Even five years after the fire at Ali Enterprises, the affected workers and their families are still waiting for full compensation. However, on the eve of the fourth anniversary of the fire, global stakeholders came to an agreement to organize compensation for loss of income and medical costs for the affected families. As part of this agreement KiK has paid over five million US dollars, to be distributed through an ILO-organized process, but the payments have not yet commenced.
The five year anniversary shows that it takes serious involvement from all stakeholders along the global supply chain before change can be expected. Saeeda Khatoon, who lost her son in the fire, speaks on behalf of the Ali Enterprise Factory Fire Affectees Association when concluding: "We lost our family members in this deadly fire five years ago, now it is time for us to receive the agreed upon compensation. Brands should respect the rights of workers, including the right to a safe workplace."