London - Although trademark infringement lawsuits are nothing new within the fashion world, US department store group J.C Penney has found itself in hot water with Burberry this week.The British luxury fashion house has launched a lawsuit against J.C Penney for selling outerwear items, such as jackets and coats as well as scarves, which feature copies of the heritage fashion house's iconic check pattern.
In a complaint filed on Tuesday in a US district court in Manhattan, the luxury group accused the US department store of illegally copying and selling items such as quilted jackets and peacoat with matching scarves bearing its trademark "Burberry check" pattern. The file noted that J.C Penney continued to infringe on Burberry's trademark two month after the luxury fashion house raised its objections.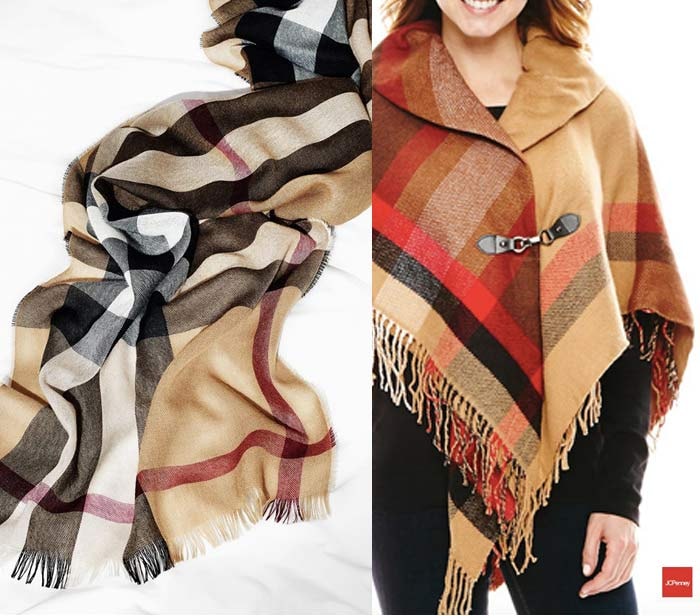 J.C Penney accused of copying Burberry's iconic "Burberry Check"
The Levy Group, a Manhattan distributor, was also accused of supplying the counterfeit goods and names a defendant in the lawsuit, according to Reuters. Burberry has used its trademark check pattern since the 1920s - both in its original camel, white, black and red colour scheme as well as other colour combinations and has been vigilant against copycats.
With the classic Burberry scarf bearing the check pattern retails for 395 pounds (475 dollars), J.C Penney's wool pea coat is being advertised with a free scarf featuring a check pattern - a decision which the luxury fashion house fears may lead to consumers confusing the two and the the inferior quality from J.C Penney's products damaging their product reputation.
"Even though defendants' infringing products are of inferior quality, they appear superficially similar to genuine Burberry products," said Burberry. "Defendants' actions are intended to deceive and mislead consumers into believing that defendants' or their products are authorized, sponsored by or connected to Burberry."
With it's lawsuit Burberry hopes to stop any further infringements from J.C Penney and receive either triple damages, disgorgement of illegal profit or 2 million dollars payment for each infringed trademark. J.C Penney has yet to respond to the accusations.
Photos Burberry and J.C Penney Facebook