For a while, it seems like Adidas has been on top of the world and on top of the sneaker game. However, the brand can't maintain momentum off Kanye West's Yeezys alone. Like all fashion brands, Adidas had their "it" moment, and while they can ride off the popularity of Yeezys to ensure certain periods of strong sales, to keep constant momentum in a culture where everyone is always on to the next best thing is no easy feat.
Adidas shares have seen robust growth in the past two years and there has been solid revenue growth too. Since 2012, the company has grown revenue by 32 percent. The Adidas Superstar is a major factor in this growth, however, the popularity for the style has been fading.
Although the market is showing favorable signs for the company's growth, there are some factors that can't be ignored. Zacks Equity Research, an investment analysis firm, currently has Adidas' project Q4 earnings, which will be released tomorrow, Wednesday, March 8, at 0.00 percent. This is because both the Most Accurate estimate and the Zacks Consensus Estimate are both pegged at a loss of 6 cents according to the report on Nasdaq.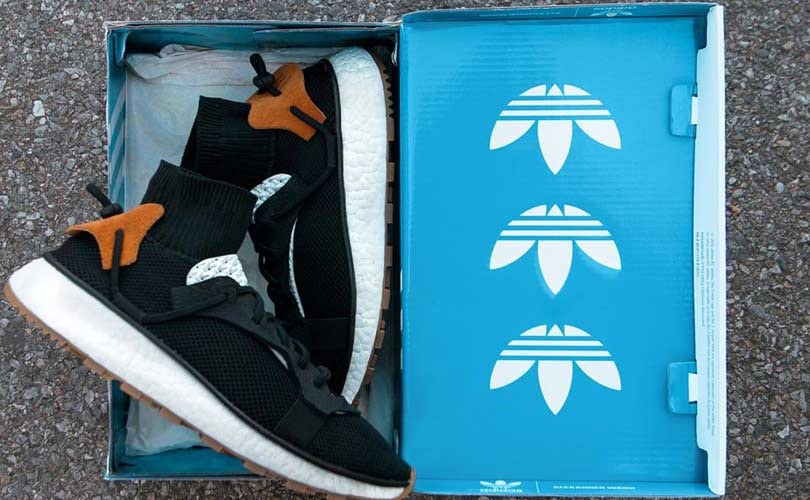 How long can Adidas stay on top?
While Adidas beat estimates in the first and second quarter, and were in line with estimates for the third quarter, the proven model by Zacks does not show them beating estimates for the recent Q4.

What happened to what appeared to be the premiere sneakerhead brand?

Well, it wasn't always all sunshine and dollars signs for Adidas. In 2014, the brand was in the middle of a slump as it lost ground to its main competitor Nike. Shares fell 38 percent, and while they have been able to double by collaborating with Kanye and bringing back classic sneaker lines, sustaining a turnaround isn't easy.

Adidas' global brand director Eric Liedtke has already been at work trying to make the brand's sneakers more easily shoppable via Instagram and Snapchat. The company has prominent social media numbers, with their Instagram follower count at 12.9 million. The next thing they are eyeing is turning all those social media followers into paying customers.

Adidas is also working on continuing to build celebrity partnerships and building on their classic styles as well. On March 3, they debuted the "Nobel Metal" Superstar boost, which will be available this Friday, March 10, in stores and online. They have also recently collaborated with musician Snoop Dogg for his fourth endeavor with the brand, a pair of gator cleats.

How many celebrity partnerships and new colorways can you do before customers start to move on to the next thing? While their approach seems to be working for now, what does the future hold for the brand?

Prediction is still difficult according to the Zacks study, so it is a wait and see situation.

Adidas did not respond to comment when asked what their other plans to sustain momentum are.

Photos: via Adidas Facebook