Los Angeles - Lifestyle brand Poketo recently just made some changes in its company. The brand just hired Brand Sense Partners (BSP) to represent and manage licensing endeavors for the creative brand in order to improve its efforts as a lifestyle line.
In this partnership, Brand Sense Partners will develop a lifestyle licensing program that focuses on multi-category programs in key retailers. Fundamentally, BSP will use those retailers to help tell the story of a brand and inspire shoppers when thinking of product design. As the Los Angeles brand is known for its innovativeness and design as a retail storefront, it seems that BSP will use that as a focal point to drive the brand. "We started Poketo as a way to breathe art into everyday moments, and can now proudly say that we've touched millions of consumers by way of our boutiques, our retail collaborations, and through our dedicated fan base," Poketo's founding team Angie Myung and Ted Vadakan said in a statement.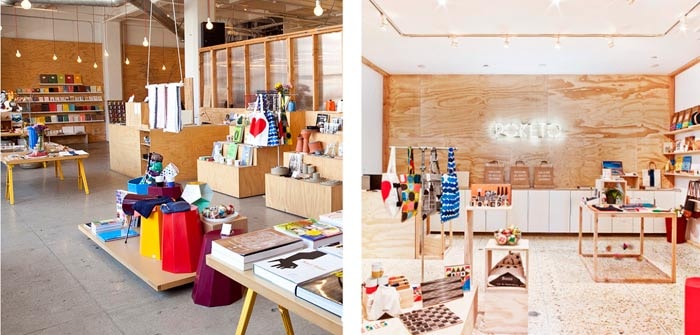 Design boutique Poketo partners with BSP for licensing
As a popular brand for its Instagram-worthy products as well as retail locations, Poketo's partnership can only lead to a better, larger audience. "We're excited to work with BSP and look forward to leveraging the company's expertise in strategic brand licensing to continue building the Poketo [brand]," Myung and Vadakan said. The goal ultimately for the brand is to "drive forward the idea of accessible art in the marketplace."
Poketo's ethos is "Art for the Everyday," where the brand showcases various high designs including apparel, home goods, accessories and more. With the right positioning, BSP could make all the difference of bringing Poketo to the next level. "As one of the leading brands in the highly coveted boutique designer space, we are thrilled to represent Poketo and look forward to driving growth for the brand and bringing [the concept] to a larger audience," said Monica Hallinan, president of BSP.
Launched in 2003, the high-culture brand is now recognized largely in Los Angeles as a favored retail location. Vogue and Refinery29 have given accolades to Poketo for "Best in Retail" for its brand and culture as a company. In the past Poketo have collaborated with Target, Nordstrom, and Urban Outfitters. Currently, the brand retails at various other stores including Anthropologie and Macy's. For Poketo, BSP is currently developing the licensing program including apparel, outdoor products, housewares, furniture and more.
Photo Source: Poketo