London - PETA US has taken its fight against the luxury industry use of exotic animal skins, such as crocodile, alligator and python, to the next level by becoming a shareholder of LVMH, which trades on the Euronext, Paris.
The share acquisition follows on from the animal rights group undercover exposés concerning the conditions crocodiles and alligators are forced to live and die in when bred and raised on farms in Vietnam, Texas and Zimbabwe. The reptiles are confined to live out their days in cramped pits, a far cry from their natural habits before being brutally murderer, or even skinned alive for their skins. Two of these farms have supplied skins to a tannery owned by Louis Vuitton's parent company LVMH.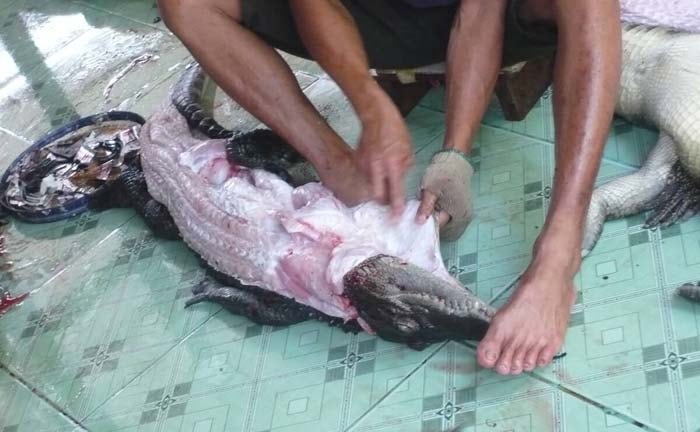 "Every PETA exposé of the exotic-skins industry has found that sensitive living beings are crammed into filthy pits, hacked apart, and left to die," said PETA Director Elisa Allen. "From demonstrating on the street or speaking up in the boardroom, PETA and our international affiliates will push LVMH to stop selling any bag, watch strap, or shoe made from a reptile's skin."
This is not the first time PETA US has acquired shares in a luxury fashion house. The animal rights group acquired a share in Italian label Prada last spring to try and discourage its use of ostrich skin. However, PETA US was later barred from attending Prada's general annual meeting in May after staging a protest outside of the company's boardroom in Milan, Italy.
Photos: Courtesy of PETA US