Wolford closed the 2014/15 financial year from May 2014 to April 2015 with revenue rise of around 1 percent to 157.35 million euros (170.8 million dollars), supported by positive foreign exchange effects. In addition, the company recorded a profit for the first time after two loss-making years: EBITDA, adjusted for non-recurring income and expenses, rose from 7.11 million euros (7.72 million dollars) to 10.33 million euros (112.1 million dollars) and adjusted EBIT improved 1.56 million euros (1.69 million dollars).
Including non-recurring items, EBIT increased by 6.89 million euros (7.48 million dollars) to 2.17 million euros (2.35 million dollars). Earnings after tax were also positive at 1.03 million euros (1.11 million dollars), compared with a loss of 2.81 million euros (3.05 million dollars) in the previous year.
"Wolford's transformation process is continuing, but our strategy to refocus on the company's core expertise and the systematic optimization of our own points of sale have brought the first positive results", indicated Ashish Sensarma, Chief Executive Officer since January 2015.
Wolford's own retail locations recorded revenue growth of 1 percent in total and on a like-for-like basis. The online business continued its successful development with an increase of 24 percent in revenues. The wholesale business (partner-operated boutiques, department stores and multi-brand retailers) declined by 2 percent, among others due to problems with individual trading partners and the Ukraine crisis. However, this sales channel also stabilized during the fourth quarter after recording a minus of 8 percent for the first half-year.
The USA, currently the largest single market for the Wolford Group, generated revenue growth of 5 percent despite the closing of various retail locations. Revenues were lower than the previous year in Germany and France due to weakness in the wholesale business. Business in Austria was negatively influenced by the closing of points of sale. In Switzerland, the revaluation of the Swiss franc led to a decline of 9 percent in revenues.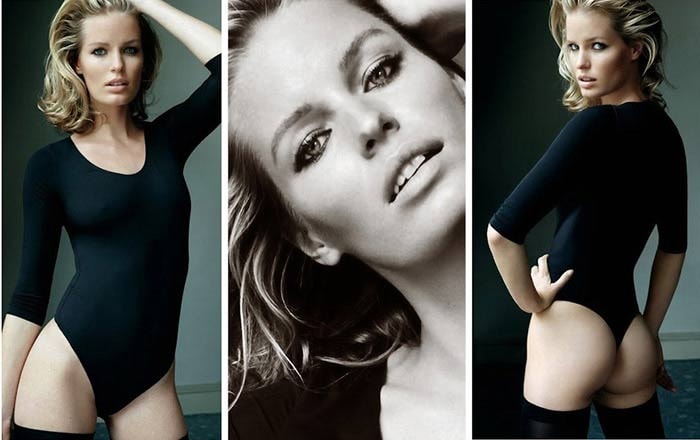 In contrast, Wolford recorded sound top-line growth in Great Britain of 7 percent, Spain with 11 percent and Italy - 9 percent which was supported, above all, by the Wolford-owned points of sale. Revenues in Central and Eastern Europe fell by 14 percent, in particular due to the Ukraine crisis. In Asia, Wolford recorded a sound 20 percent increase in revenues.
With the appointment of Ashish Sensarma as Chief Executive Officer, the strategy to refocus on the company's core expertise and the status of its implementation were reevaluated and the major elements were confirmed. However, the company says that over the medium term further steps will be required to meet the targeted EBIT margin of 10 percent and to pay appropriate dividends.
Wolford started the new financial year on a promising note: the retail business recorded double-digit growth during the first two months from May to June 2015. In particular, the online business remains on a success course with high double- digit growth rates. Management has therefore set a goal to further increase revenues and again record positive operating results in 2015/16. The company is targeting an EBIT margin of 10 percent over the medium-term.