'Vintage is the ultimate justification for buying anything at retail. Vintage is here to tell you that quality and originality matter.' So says Cameron Silver, founder of renowned LA vintage retailer Decades, and creative director of Halston, who is joined by David Casavant, collector of early Raf Simons and Helmut Lang whose archive has led to collaborations with with Kanye West on Yeezy among other brands, Bridgette Morphew, founder of vintage retailer Morphew, and Katherine Zarrella of FashionUnfiltered.com.
While the Vintage@Intermezzo trade show takes place around them in Manhattan's Javits Center these experts compare what vintage means to the consumer of today's fast fashion Instagram world with the consumer of twenty years ago. Silver admits a nostalgia for the old days when customers were less informed and so could come into his store and see something they'd never seen before. "In 97, vintage was socially unacceptable," he says. "It was for poor people. It had to be demystified. Now that it's become ubiquitous, how do we keep that sense of discovery?"
Fashion as collectibles
Of course, the internet changed everything but maybe it isn't always a bad thing suggests Casavant: "Fashion is viewed as an art form now so people hold onto things. Consumers can do their own research on a piece; they don't have to rely on a fashion authority." And Morphew makes the point that investing in vintage can mean you are putting your money to good use, leading Casavant to add, "I was told I was an idiot for spending so much money on clothes, and back then people also looked down on used clothing. Or if something was last season." But he cites a favorite piece of his archive, a Simons camo bomber from 2001 that he bought for a few thousand dollars at the time. He was able to find the same model for a client two years ago. It sold for 30,000 dollars.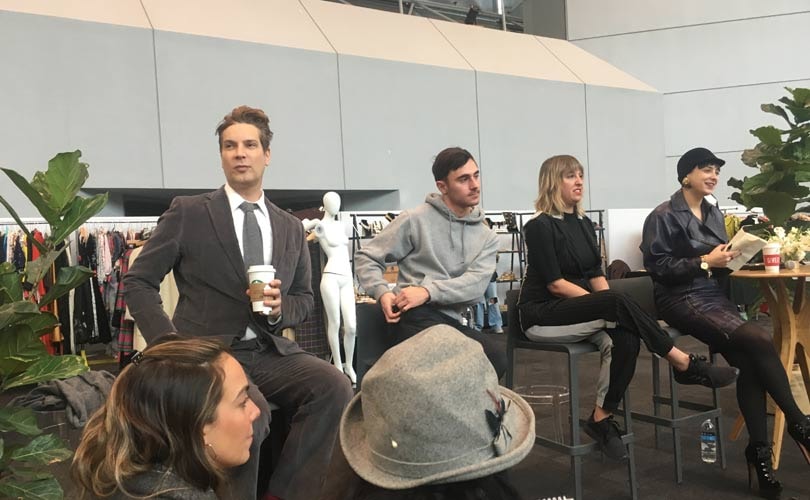 The ones that got away
Silver says he has seen garments triple and quadruple in value over the past 20 years, pieces from the 50s through to the 90s. But potentially the worthiest investments are not always the most celebrated. He describes these pieces as "the things that got away," that might have been critically panned, like Rei Kawakubo's "moth-eaten" sweaters from early in her career or recent Balenciaga crocs for example, and further advises, "If it's at Woodbury Common, in good condition and 75 percent off, you should probably buy it."
Transactions make connections
Addressing the threat of rental and the trend for lack of ownership characteristic of today's consumer, Cameron grows impassioned. "You have to teach consumers to own their memories. They'll never have any if they rented the dress." He describes the wonder of slipping an old forgotten theatre ticket out of an inside pocket or a telephone number from an evening clutch and all the emotion that floods back with those moments. He speaks of the visceral connection to clothes, and the history that's embedded in the fabric, qualities that most vintage lovers would not dispute, but that will be lacking "if you closet is entirely digital."
Redesigning the past
Designers still buy vintage as research for their collections and Casavant reminds us that cheap imitations only make the original even more special. Silver remembers back when design houses had huge budgets for vintage shopping which unfortunately they don't have any more, and how in the those days vintage pieces would get repurposed in so many different ways––in leather, in knitwear, a sleeve here, a neckline there––that it was a more creative use of the great ideas of the past. Now designers make do with tear sheets as inspiration. Morphew adds that designers even used to buy vintage pieces for the color story alone or simply to pin on their boards as a tactile or mood inspiration. The ability to hold up an actual garment and point to a seaming detail or embellishment technique or silhouette is an enormous help for designers when communicating with factories, but now fast fashion companies with their weekly deliveries don't have time to design so they purchase pieces that are "straight to factory." That means they turn over the vintage garment to have it remade in its entirety in new fabric and dropped directly in the stores.
Try one-of-a-kind for size
Silver advises neophytes daunted by the area of embarking on vintage shopping to simply use the same judgement they use when buying new: if you like it, can afford it and, of course, if the condition is good, buy it. With a love of vintage, he jokes, "your tailor becomes more important than your therapist; your dry cleaner more important than your lover."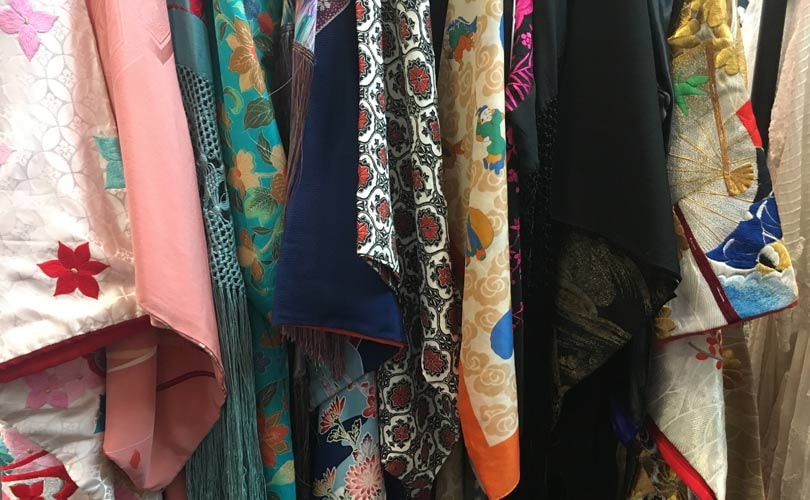 Vintage is the opposite of fast fashion. These are one-of-a-kind pieces which have stood the test of time, represent quality and individuality. Casavant adds that vintage also allows consumers "to take fashion into their own hands and not be marketed to." There is no stigma to vintage or used clothing anymore, and designers are upfront about referencing it in their inspiration. For the new generation of vintage shoppers, even pieces from the last 15 years, or "neo-vintage" is fresh, which is why 90s Raf Simons and Helmut Lang, and indeed Casavant, are having such a moment. In the past, pieces from different decades were displayed separately but a seismic shift has been that vintage and Neo-vintage and season-old all sit next to each other because, according to Silver, that's how today's consumer shops. "The customer doesn't care if it's 50 years old or 5 years old, if they like it."
Generations of a dress
Silver describes with affection having seen the same Thea Porter dress travel through his store three different times, but his most memorable vintage moment was when an old lady invited him to her closet and held up a black Chantilly lace dress to him. She explained that it was the dress she had been wearing when she met her husband and she wanted him to have it so that it might lead to someone else meeting their husband too. The dress was bought by Tom Ford to be remade for his runway collection. No update as yet if it has led to a marriage proposal.
By contributing guest editor Jackie Mallon, who is on the teaching faculty of several NYC fashion programmes and is the author of Silk for the Feed Dogs, a novel set in the international fashion industry.
Photos author's own.