London - Good supporting undergarments are the key to creating any successful look. A well fitting bra not only flatters and enhances certain styles, but also acts as the main foundation of well functioning wardrobe for all women. Yet many women still wear ill-fitting bras, with close to two-thirds or 64 percent of women around the world wearing the wrong size bra, according to a survey from German lingerie retailer Triumph International. In order to learn more about bras and what it takes to make a good bra versus a poor bra, FashionUnited spoke to the head of creative design at Triumph International, Sian Thomas and head of marketing at Wacoal Europe, Ann-Marie Manley, to shed some light on the mysteries surrounding the supportive undergarment.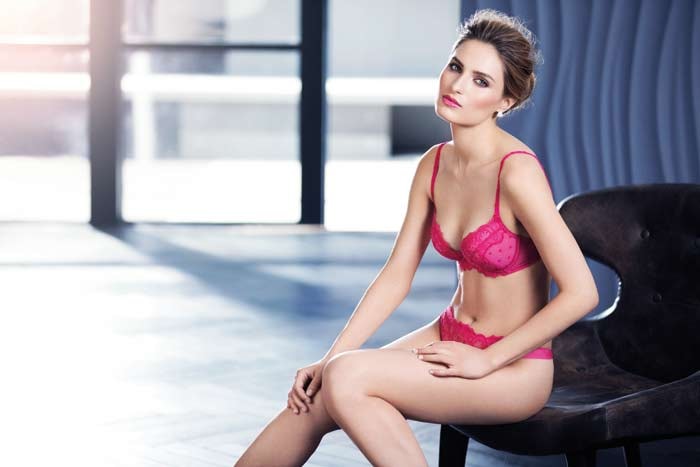 Bra History
Although New-York socialite Mary-Phelps Jacob has been credited for creating and patenting the first modern bra in 1914 , named the 'Backless Brassiere' which was made from two silk handkerchiefs stitched together and pink ribbon, bras did not become commercially popular until the 1930s. In 1935 Warner's Brothers Corset Company, who purchased Jacob's bra patent for 1,500 dollars, introduced cup sizing in letters, A to C. Over the years the bra has become more sophisticated and comfortable, with many changes made to the types of fabrics and forms offered, ranging from the bullet bra created during World War II, to the cone-shaped bra of the 1950s and the 'no-bra' bra of the 1960s.
However one aspect of the bra which has remained the same over the years is its main purpose and function. "The bra's basic function is to offer bust support and this has never changed, however its form and style has evolved enormously since its conception; with the ever changing innovation in fabrics, technology and manufacturing," says Manley. "We constantly work to push the boundaries and offer improved comfort and fit, combined with fashionable styling using colour, print and embellishment. A bra is no longer just an undergarment, it can be worn to be seen, worn as outerwear, as well as be there to smooth and shape."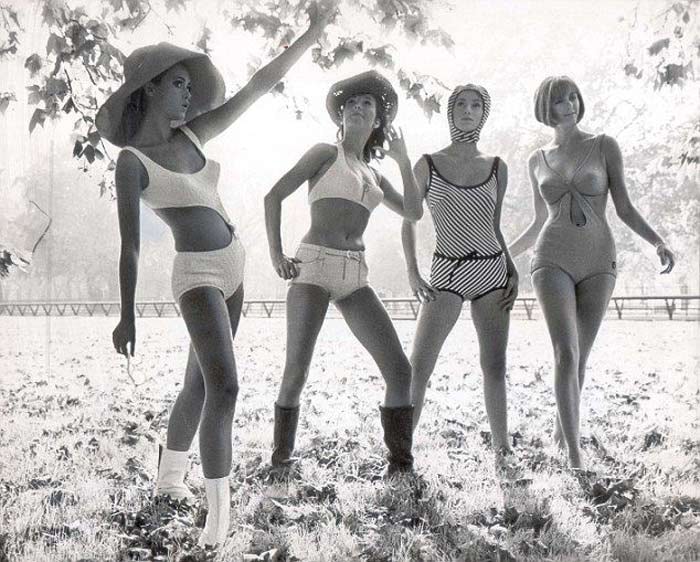 The production of a Bra
When questioned how many different parts there are in a single bra, most people would say 10 or 15. There are in fact 45 different components in one bra, which can take between 10 and 30 minutes to manufacture from start to finish in numerous factories located around the world. "Following one single bra through its lifecycle from initial design to its final production involves 15 major steps," explains Thomas. "From initial research a sketch is made, then a pattern is created and an initial sample sewn to visualize the design. When this sample is approved it moves on to the fit department to be refined and graded to fit different sizes and then samples are created to be wearer tested, meanwhile the fabric and all components and colour is tested and the bra is costed. The design is then commercially approved by Triumph's brand and sales teams before it moves to the production department, who orders all the fabrics and components and decides which factory will produce the design."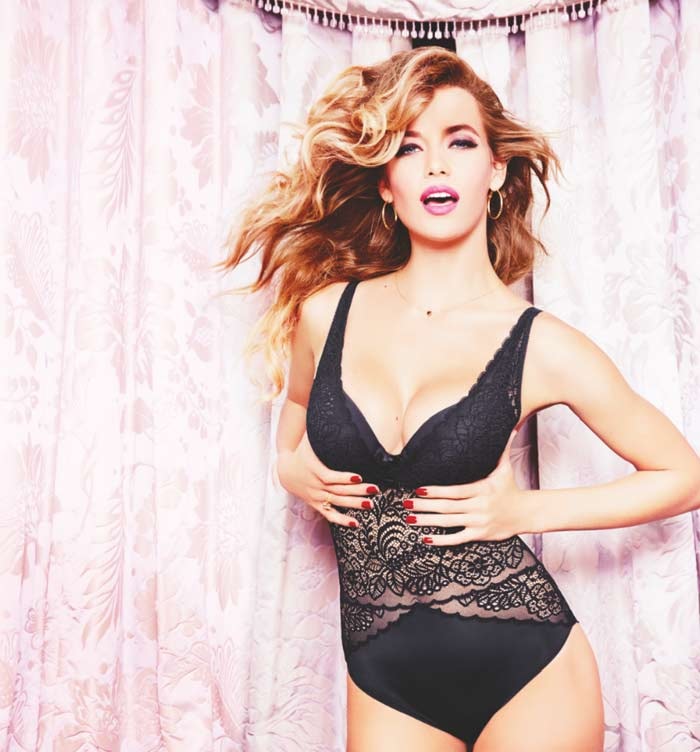 There can be up to ten machinists working together to create a bra, although over 50 people from different departments will likely have input into deciding on how the final bra looks and feels. The main components of a bra include an efficient wire or support system, which hold the breasts on the front of the chest, supportive fabric, ideally with an element of stretch to hold the support system in place, and elastic straps with adjusters to be able to adjust their length accordingly. "Elastics are important to anchor the bra along the underband and underarm so the bra hugs the body and stays in place," added Manley. "Depending on the frame, wires are often used and occasionally boning to add additional support."
Lingerie companies are in constant search for new fabrics and materials to incorporate in bra production to ensure maximum comfort for the wearer. However, before they can use a new material for bra, it must undergo rigorous examination. "There are many tests that are carried out on the fabrics we use for bras as they are garments that are put through a huge amount of stress and wear everyday," notes Thomas. "For example we test that the colour doesn't fade after washing, that the fabric is strong enough to support many different sizes, that the elastics perform after washing and wear and very importantly that the final bra is comfortable to wear."
Bra Fit and Form
As women all over the world have differently formed breasts, there are numerous bras fits and styles on the market today. However a certain style that may suit one women may not necessarily suit or fit another women. Therefore there are certain bra shapes, or styles that are generally recommended for smaller or fuller busts, depending on the wearers needs. "Everyone is different in terms of her taste, needs and the support she requires and we always recommend you get professionally fitted when choosing new bra styles just to check you are choosing the right style that is perfect for you," points out Manley.
"If you have a small bust - you may need a bra that will lift, hold and enhance your boobs, choosing styles such as padded, plunge, half cup. If you have an average bust your boobs are easier to lift and shape than any other type, so you can choose a wide variety of styles. If you have a full bust, your boobs tend to sit lower on the chest than the average bust and styles such as balcony and some soft cups will work best for you. If you have pendulous bust meaning your boobs aren't necessarily large, but they do lie quite low on your chest then styles such as balcony and foam moulded bras are best for you. If you have breasts which are different sizes, this is actually very common and there can be as much as a cup size between one boob and the other, styles such as balcony and moulded work best for you."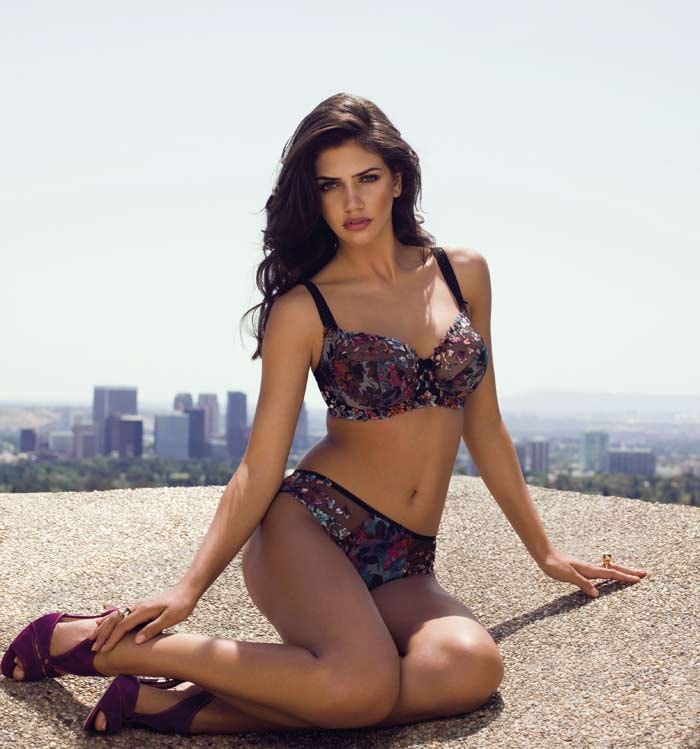 However, in spite of the numerous styles and forms on the market many women still fail to find the correctly fitting bra for their shape. Most of the time this is because they are trying on and purchasing the wrong-size bra for them. But what is the main difference between a well-fitting bra and an ill-fitting bra? "A good bra has that perfect fit for the wearer. A well-fitting bra gives you the support you need, it feels comfortable and actually lets you forget that you are wearing it," explains Thomas. "An ill-fitting bra is irritating (or actually painful), you can feel it is there and the first thing you want to do when going home is to take it off. You might experience irritation on the skin from the wire. The straps are holding the bust, leaving the straps to dig into your skin."
"A correctly fitting bra should sit firmly, but comfortably around the body," adds Manley. "The underwires should lie flat against the rib cage, and contain the whole breast. The breast should be contained within the cup with no puckering or bulging in the cup fabric. A good bra should support the bust in complete comfort providing the perfect fit." Although both Triumph International and Wacoal Europe both have their own core fit and fit techniques across the bras they offer, Thomas and Manley highlight the importance of getting measured and fit for a bra on a regular basis. "We recommend you have a professional bra fitting at least every 6 months just to double check you are wearing the right size and that you haven't changed size," says Manley. "As a minimum women should get fitted whenever she notices her body has changed, for example after childbirth, after weight loss or weight gain," adds Thomas.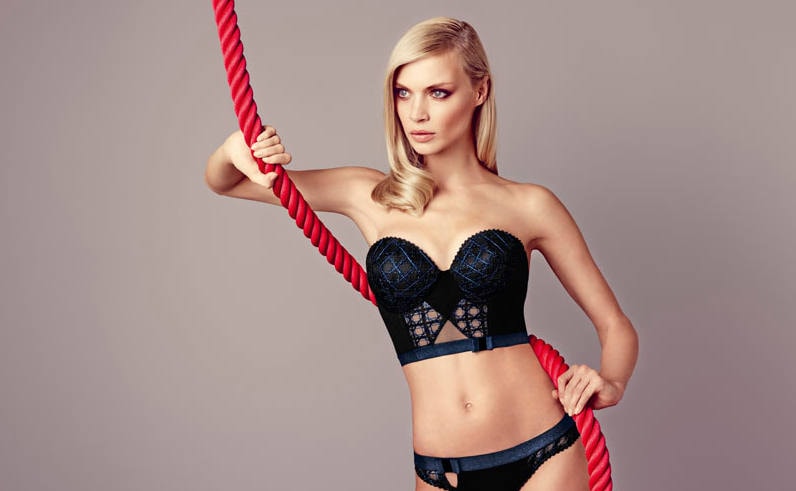 The Bra of Today
The perfect bra of today has the right blend of fashion appeal, comfort and fit. Although women tend to remain faithful to certain brands or bras once they have found their perfect fit, being up to date with trends when it comes to the bra of today remains important. "Even in our classic Amourette our customer loves a 'trend' colour or a print to refresh and update her lingerie wardrobe," points out Thomas. Therefore for Triumph's autumn/winter 2015 collection, the German brand has reinvented its bestselling bra, the Amourette 300, in fresh palette of colors, including stormy blues and berry reds and added a new graphic floral lace with a modern form to update the look.
One predominant trend to emerge amongst bras is a more natural look when it comes to the breast shape, as women embrace the curves they already have. "One of the biggest trends currently is for a more naturally lifted and rounded breast shape which we have achieved in our Body Make Up and new Modern Classic Collection by using a new fabric called Spacer, which is a super lightweight padding that supports and shapes without adding any extra bulk or weight."