London - We are so used to seeing celebrities front fashion campaigns that nobody, not even professional models, bat an eyelid when their faces are hired to sell major advertising projects or walk the catwalk during fashion week. Nor do we hear so much as a murmur when a celebrity launches their own fashion label, so accustomed are we to celebrity-endorsed products - especially in the fashion industry - that the familiarity has become almost the norm.
Celebrities are often named 'collaborators' or even Creative Directors for fashion brands, despite having little involvement or garment knowledge. Just think of Rihanna at Puma or Lindsay Lohan at Ungaro; we rarely question their merit, their design or taste credentials. The bottom line is about the number of consumers that can be reached by using celebrity status and the dollars earned by reaching them.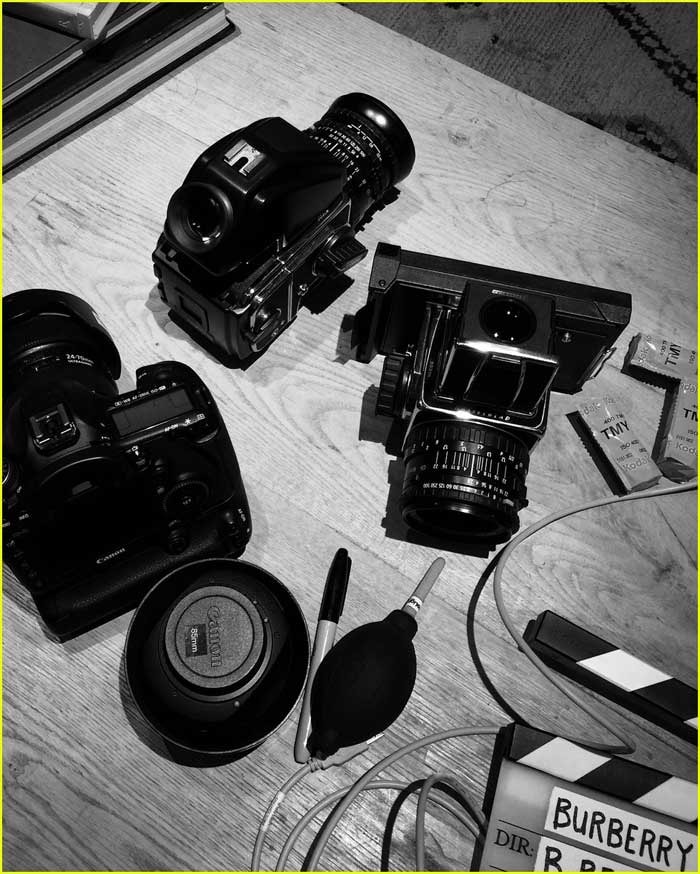 So it comes as a surprise that Burberry's hiring of 16 year-old Brooklyn Beckham to photograph a fragrance campaign has been met with such backlash. "Sheer nepotism," was the response on twitter from many a photographer. By hiring an inexperienced celebrity photographer, it undermines the work of professionals.
But that seems to miss the point. Of course Brooklyn Beckham is not in the same professional realm as photographers such as Mario Testino, who shoots Burberry's major fashion campaigns, or Bruce Weber, or Alasdair McLellan, or Annie Leibovitz. But surely he wasn't hired for his 'eye.'
A fashion campaign is rarely an art form, it is to sell a product
The purpose of an advertising campaign for Burberry Brit is not to promote photography as an art form, it is to promote and sell a fragrance aimed at young people. Brooklyn Beckham behind the camera has put this campaign in broadsheet newspapers and on celebrity gossip pages before Burberry have bought even a single advertisement. A clever marketing move, one could say.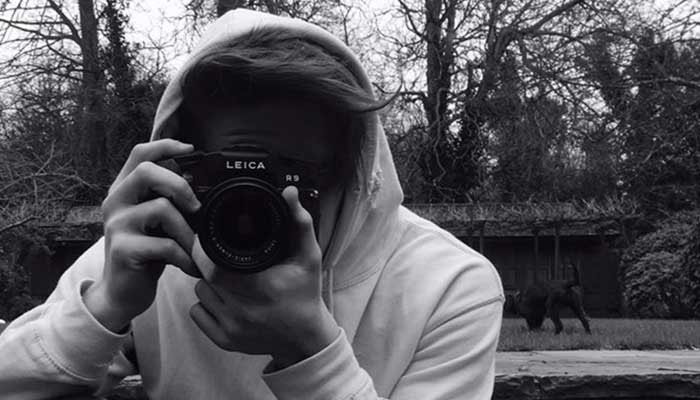 With re-touchers, lighting, the best camera equipment provided, stylists, hair and make-up all taken care of, the risk that the images will be 'bad' is practically none. A photographer with 30 years of technical experience is, sadly, no competition for a celebrity offspring with millions of followers on Instagram.
Christopher Bailey, Burberry chief creative and chief executive officer, defended the decision to commission Beckham for the shoot: "Brooklyn has a really great eye for image and Instagram works brilliantly for him as a platform to showcase his work. His style and attitude were exactly what we wanted to capture the spirit of this new fragrance campaign."
The modern obsession with celebrity has created a new global aristocracy, of which the consumer is just as guilty as Burberry. We have manufactured these people for our own amusement, think of the Kardashians, the Jolie-Pitts, the Beckhams, and the Osbournes. Not until the consumer shows ennui and becomes bored with the star-dusted elite will the rise of the celebrity offspring show any signs of slowing down.