International fashion chain C&A is investing in sustainably produced clothes so that consumers can shop for clothes without feeling guilty. Thus, the company launched its #WearTheChange campagne, which will highlight its sustainability efforts.
The new campaign is all about looking good and doing good and wearing more than a fashion statement but a statement for protecting the environment and farmers while keeping the clothes' next life in mind.
Concretely, this means reducing waste and saving resources by using leather styles that are tanned without chrome, jeans made out of leftover fabric, vests out of recycled polyester - i.e. old plastic bottles - and Gold level, Cradle-to-Cradle certified t-shirts that are made out of 100 percent bio cotton and produced with renewable energy, better water management as well as advanced water cleaning technologies.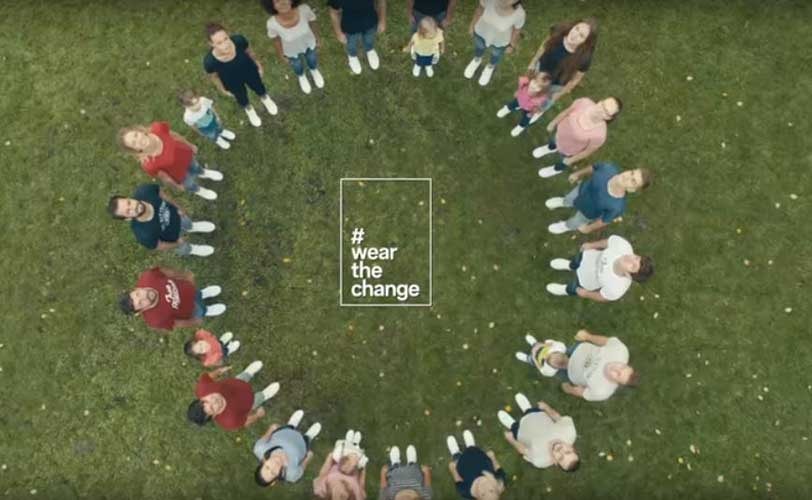 C&As #WearTheChange supports fair fashion
"Every day, we strive to look and feel our best. So we choose clothes that are produced in a way, that does not only make us feel good but also without compromising the quality of life of those who make our clothes, or the planet we source from,",says C&A on its #WearTheChange web page.

C&A is currently the biggest user of bio cotton in the textile world and received the 'Sustainable Innovation of the Year Award' by the Thomson Reuters Foundation in 2017 for its Cradle to Cradle Certified t-shirts.

"All these attributes are combined under #WearTheChange, a collection spanning Ladies, Mens, Babies and Kids," commented Kristina Büttner, director of brand and marketing at C&A Europe. "We want our customers to see how much of our fashionable collection is more sustainable, which is already more than half of our products in the store."

C&A has set two goals for itself by 2020: 100 percent of the cotton the company sources and at least two thirds of its raw materials to be more sustainable. According to the company, between March and August 2017, already more than half of C&A's sold clothes have been produced more sustainably.

The new campaign #WearTheChange was launched in February 2018 and the collection is available in all C&A stores and also online. Prices range from 5 euros for a Cradle to Cradle Certified t-shirt for toddlers to 19 euros for a vest made out of 100 percent recycled plastic bottles.

Photos: C&A