The first female designer to lead Dior took her feminist revolution to another level on Friday, unleashing models in workers' blue overalls and Black Panther leather berets.
Maria Grazia Chiuri continued her radical shake-up of the fabled French label with a rhapsody in navy blue -- the colour the label's founder Christian Dior said was "the only one which can ever compete with black". The Italian designer marked her arrival last year with T-shirts bearing the slogan "We should all be feminists."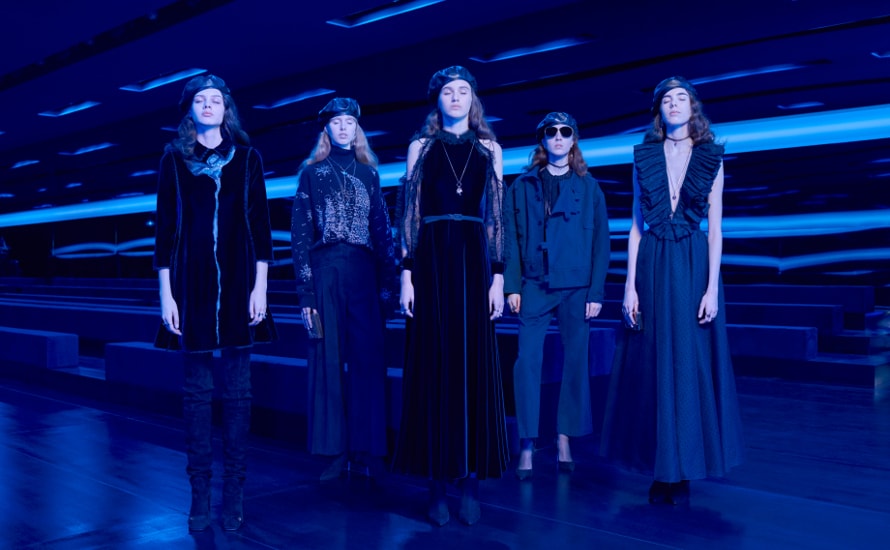 She took her empowerment message a step further on Friday with a sober and hugely surprising collection that mixed blue jeans with taffeta and velvet. The show's guests were given a white bandana printed with her -- and now Dior's -- definition of a feminist: "A person who believes in the social, political and economic equality of the sexes." The white bandana has been adopted as a symbol of resistance on fashion catwalks against politicians peddling division, a tilt at US President Donald Trump among others.
The contrast with the dreamy romanticism of Chiuri's first haute couture collection for the label in January could not have been starker. Then she wowed critics with one dreamlike ball gown after another, which the New York Times described as "sheer romance". In contrast, her autumn-winter ready-to-wear collection rarely strayed from navy blue and black, as if to acknowledge the hard word needed to achieve the equality she espouses. Her models were in a big hurry -- worker ants out to revolutionise their world.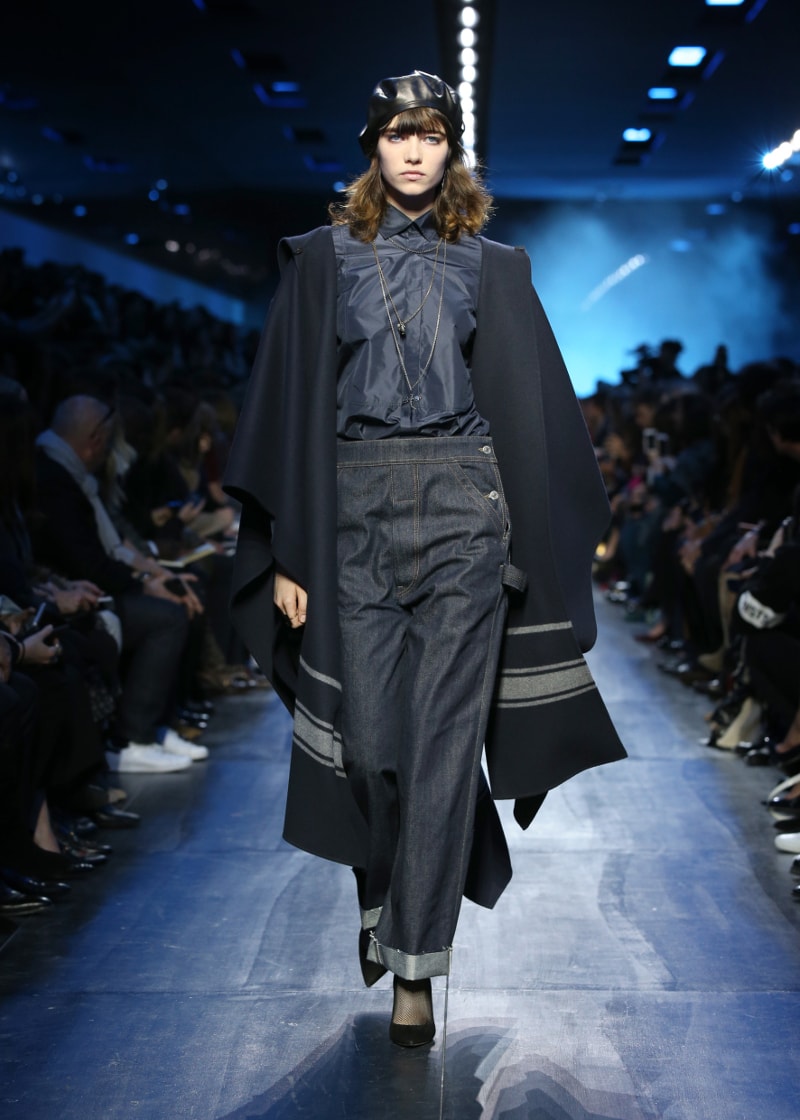 Subversive
Turned-up straight blue jeans were worn with capes and hooded tops inspired by monks' cowls. And Chiari seemed to revel in the subversive charge of the most daintily feminine of all French brands, rethinking workwear last seen on 1950s car mechanics.
Navy as the new black was her starting point for the collection, she told AFP as celebrity guests including the singer Rihanna, actors Uma Thurman, Sienna Miller and Rosamund Pike and supermodel Kate Moss arrived for the show. "As well as the symbol of the Virgin Mary and of kings, blue is the colour of all kinds of uniforms... uniform help(s) to protect people in some way," she said. "There is no specific uniform (in the show), everyone can decide what their personal uniform is. "Uniforms are also about equality," she added. "I am surprised that we have to speak about equality still. If you want more equality, we have to work together for it."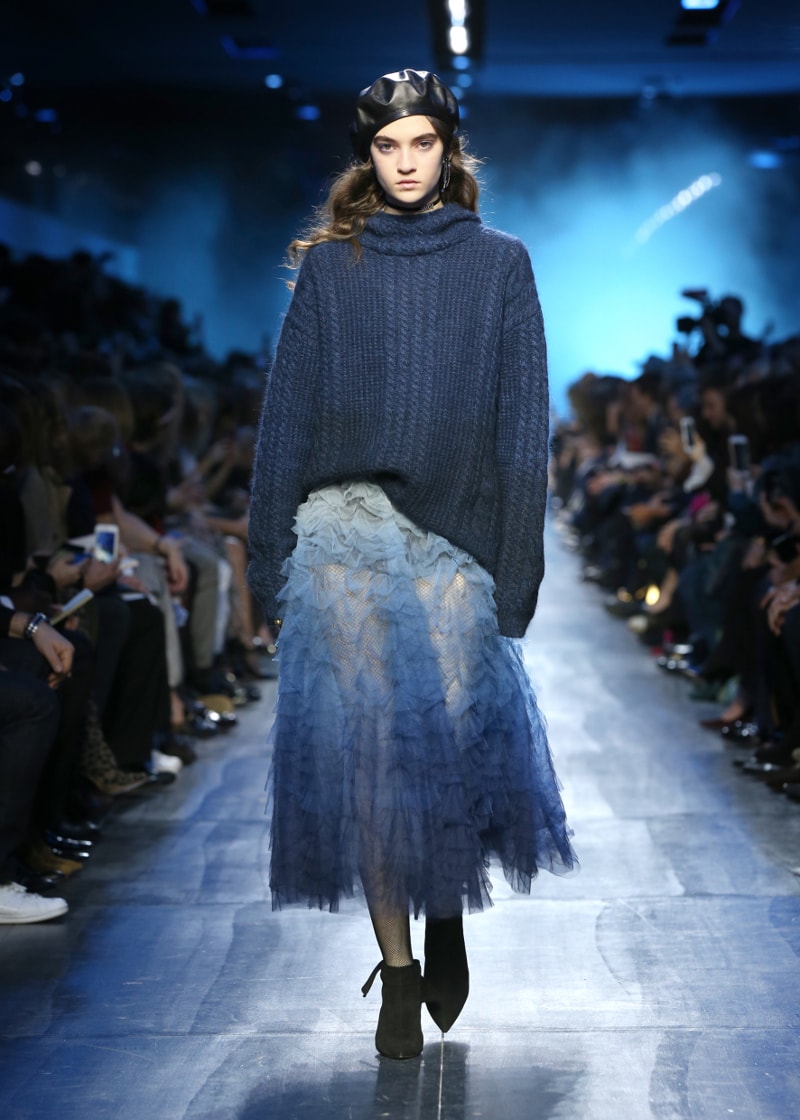 Earlier Friday Vanessa Seward, known for her classic slightly vintage look, sexed up her autumn winter collection with short dresses and knee-length boots. And Jonathan Anderson at Loewe mixed spots, stripes, checks, squares and diamonds, sometimes on the same dress. (AFP)
Photos: via Dior