Trendstop's womenswear team introduce the latest Fall Winter 2018-19 concepts from London Fashion Week's most inspiring designers. The promotion of industry best practices set the agenda, from model health and production worker safety to the ongoing endeavours in developing an environmentally responsible supply chain. Exhibiting brands such as Mother of Pearl and Christopher Raeburn continue to lead the charge in combining green processes with high design while in the Designer Showrooms, Positive Fashion signs were awarded to those actively embracing the new industry standard. Our curated and comprehensive catwalk galleries and trade show reports bring you an expert analysis of key fashion influences, evaluating each trend's commercial value and longevity to give you the best possible basis for your decision making.
This week, FashionUnited readers get an exclusive look at three inspirational labels from the Fall Winter 2018-19 showrooms. The Sustainable Angle and Vow attest to the growing industry focus on ethics and ecological awareness while Niro Wang explores the emotional and psychological importance of harmonizing modern living with the natural environment.
The Sustainable Angle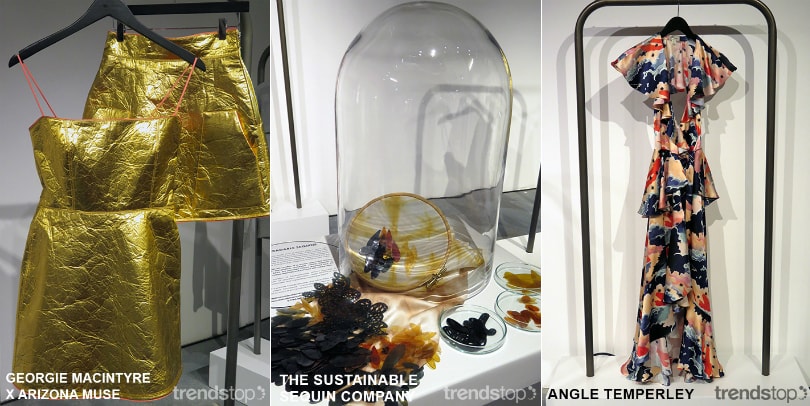 The award winning not for profit organisation aims to minimise the environmental impact of the fashion and textile industries, highlighted by a range of garments produced in eco fabrics. Collaborations with Roland Mouret, Edeline Lee and Temperley London used wood fibre Tencel, organic silk and hemp while pineapple leather and sustainable sequins provided the basis of playful pieces by Georgie Macintyre and model Arizona Muse. In the Discovery Lab, The Future of Fashion Materials presentation gave a valuable insight into these new material's qualities and capabilities.
Vow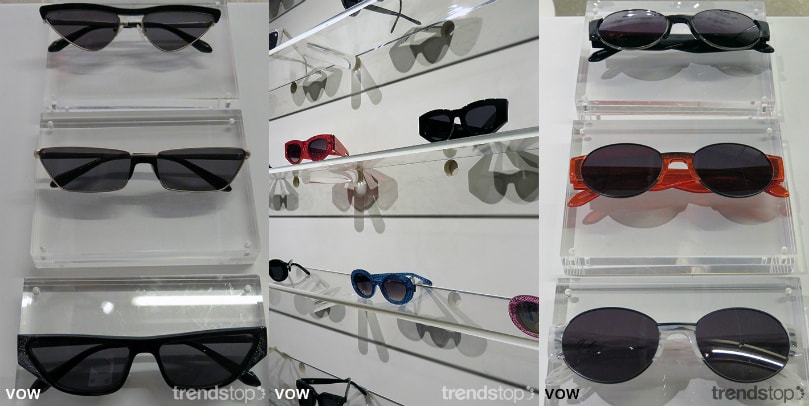 Sourcing wood pulp harvested through sustainable forestry for their frames and lenses, eyewear brand Vow has championed the use of green materials. The FW18-19 collection included the launch of a capsule series of directional silhouettes manufactured using recycled acetate.
Niro Wang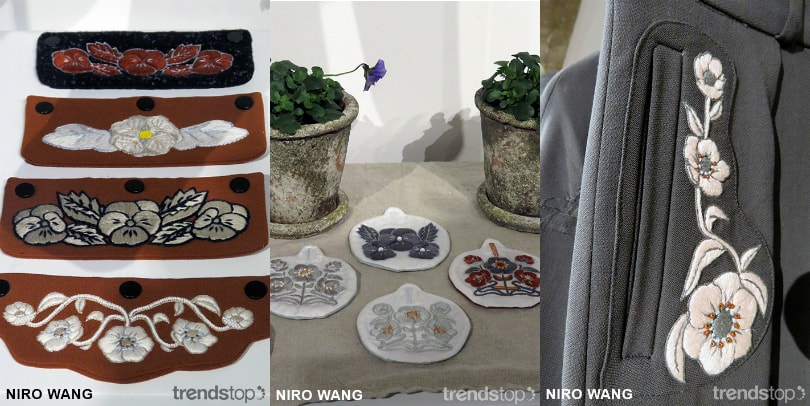 Tempering the fast pace of city living with inspiration from the natural world, Niro Wang's "Pas De Trios" collection continues his British' Plant's series. The beautifully crafted unisex garments featuring hellebores, violas and hollyhocks include swappable pocket flaps embellished with hand-stitched English blooms that allow the wearer to customise and personalise investment pieces from season to season.
Exclusive Offer
FashionUnited readers can get free access to Trendstop's SS18 London Trade Show Overview, a complete guide to all the essential looks from the fashion capital. Simply click here to receive your free report.

Trendstop.com is one of the world's leading trend forecasting agencies for fashion and creative professionals, renowned for its insightful trend analysis and forecasts. Clients include H&M, Primark, Forever 21, Zalando, Geox, Evisu, Hugo Boss, L'Oreal and MTV.
Images courtesy of Trendstop, left to right: The Sustainable Angle & Temperley London, The Sustainable Angle & Georgie Macintyre x Arizona Muse, The Sustainable Sequin Company, Vow, Niro Wang, Fall Winter 2018-19