American brand Gap has announced a creative campaign and collection in celebration of 2019 Pride Month, honoring the diversity of the LGBTQIA community and activist Jodie Patterson's chosen family, and including a partnership with the United Nations Foundation and UN Free & Equal, a campaign of the UN Human Rights Office to promote equal rights and fair treatment for lesbian, gay, bisexual, transgender, and intersex people globally.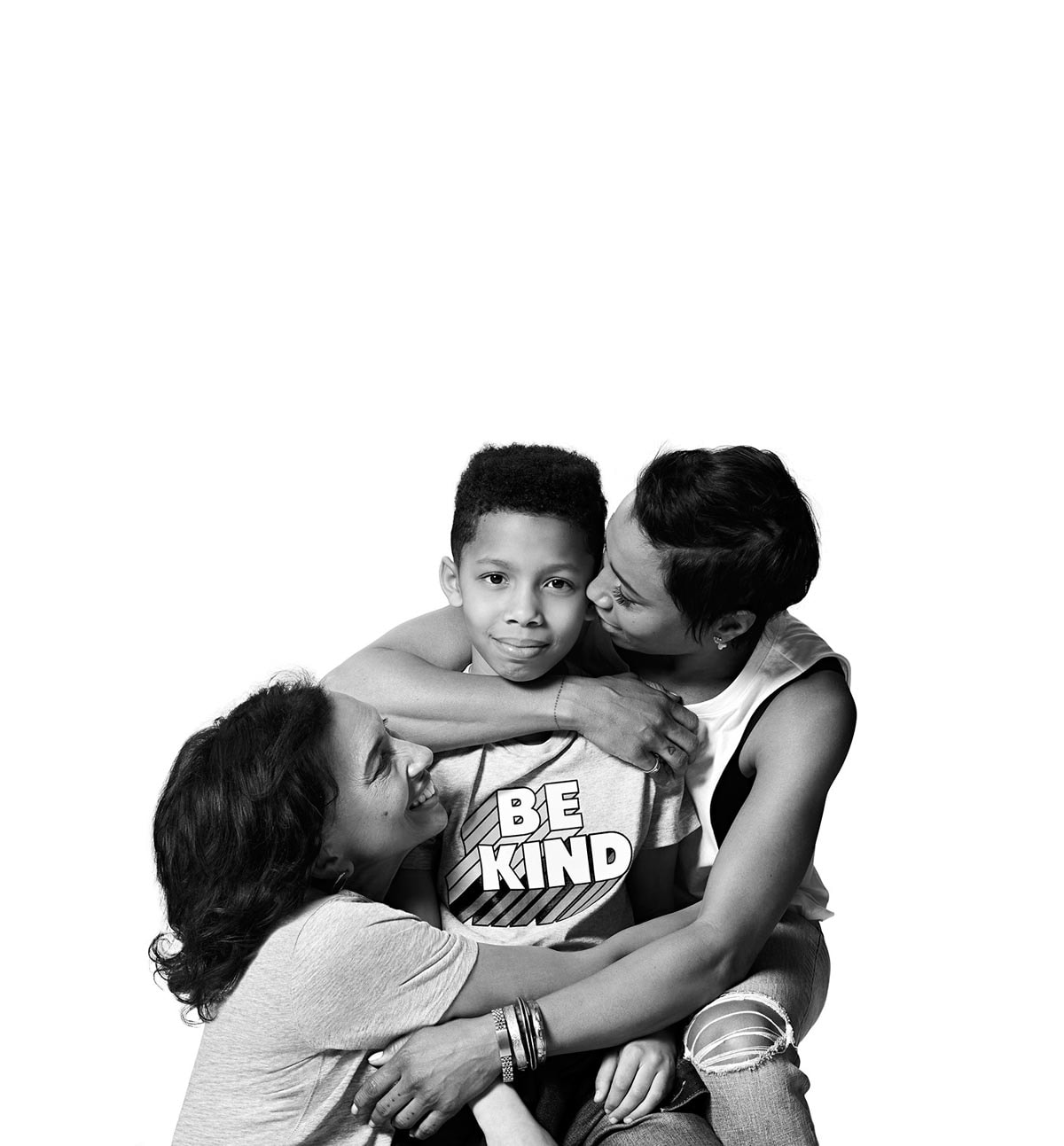 "Almost everything I do is centered around family," Patterson said to FashionUnited. "Where I live, what I eat, the topics I write about, where I travel, how I allocate my resources and energy, whom I've loved, the communities and companies I work with, even the boards I sit on - everything has been in relationship to my children. So when Gap reached out and asked if I'd like to shoot intimate, emotional photos with my family - I said yes! Mostly because I love being around them and also because I want to validate us. Family validates each other. My family is complex. We come from all over the world, speak over 5 languages, pray in unique ways, identify across the spectrum, love as we see fit. We are, like so many non-conforming families, a reality. I'm happy to show us as a reality."

Jodie Patterson is the star of Gap's Pride campaign
Gap's 2019 Pride Month campaign celebrates "love all ways" and what is truly timeless: being true to oneself and one another. As the mother to Pennel Patterson, a transgender boy, Jodie is known for her courages and poetic book "The Bold World: A Memoir of Family and Transformation", which explores identity, gender, race and authenticity to tell the real-life story of a family's history and transformation. She has become an activist to the LGBTQIA community with a determination to create a more loving world — not only for her son, but for all.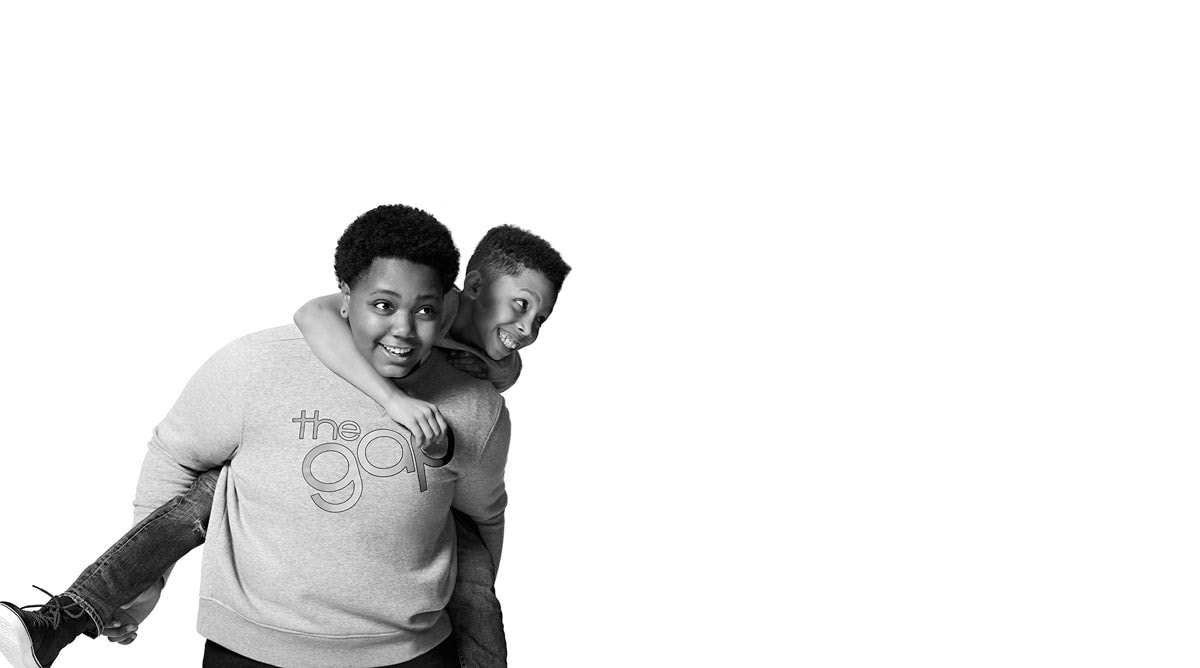 Not every family stays together," Patterson said to FashionUnited. "Not every person is accepted by their blood relatives. For transgender, gender queer, non-binary, intersex and fluid kids - family acceptance is often not a reality. And yet, we must always find a way to live. Find arms to hug and hands to hold onto. If we can't find love, we won't grow. If we aren't growing we are dying. So I think it's so important to find your family - people who accept you just as you are. Acceptance is protection."

The campaign was shot in classic black and white portrait, capturing the honest and authentic dynamic of what it means to love and be loved with Jodie's chosen family. Her chosen family includes friends, relatives, mentors, and neighbors. Within the campaign portraits, Jodie and her chosen family wear the Gap 2019 Pride collection, featuring messages of love and acceptance. Gap's 2019 PRIDE collection includes easy to wear fashion and accessories for women, men, kids and babies.

My biggest dream is that we completely re-define gender, sexuality and identity into the widest language possible, and that we find more ways to say YES to each other," Patterson said to FashionUnited.

Patterson's biggest inspiration as an LGBTQ activist is her friend and chosen family Tiq Milan. "Tiq inspires me mostly because he always keeps me laughing," Patterson said to FashionUnited. "And also because he demonstrates fluidity. He embodies it. I don't want to be ridged. Mental and physical flexibility go hand in hand. So I learn flexibility. Tiq and I are different in many ways: he's a father and I'm a mother. He's 30 and I'm almost 50! He's trans and I'm cis. He travels with a small carry-on and I with the biggest suitcase possible. Yet somehow we speak the same language of family. Everything points back to his wife and daughter. When we stay close to family - chosen or blood - we are stronger, smarter, kinder and funnier."

From May 26 to July 6 2019, Gap will donate 15 percent of sales from the PRIDE collection to the United Nations Foundation in support of UN Free & Equal. 2019 marks Gap's fourth consecutive year partnering with the UN Foundation and the UN Free & Equal campaign.

The 2019 partnership comes ahead the 50-year mark of the 1969 Stonewall Riots, a pivotal moment in the movement for LGBTQIA+ equality, as well as Gap's 50th anniversary of the first Gap store opening in San Francisco.

photos: courtesy of PR Consulting