Danielle Wightman-Stone

|
Fashion retailer H&M has unveiled that its new Conscious Exclusive collection will include a new sustainable material Bionic, a recycled polyester made from plastic shoreline waste.
The new fabric has been used to create an intricate powder pink-coloured pleated gown, which is being modelled by new face of the collection Russian supermodel Natalia Vodianova, her first for the Swedish fashion brand, to show off the versatility of the recycled material.

"For the design team at H&M, this year's Conscious Exclusive is a chance to dream and create pieces that are both quirky and beautiful," said Pernilla Wohlfahrt, H&M's head of design and creative director. "It's great to be able to show just what is possible with sustainable materials like we have done with the delicate plissé dress made of Bionic."
In addition to apparel for women, H&M has also confirmed that it is expanding Conscious Exclusive this year to include "relaxed formal wear" for men, as well as for the first time childrenswear and a fragrance made from organic essential oils.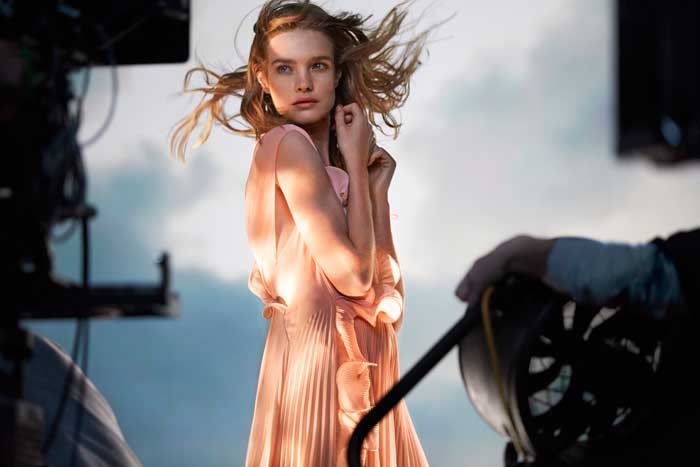 Other pieces revealed alongside the ethereal plissé pleated pink gown includes pastel fishnet bags. The collection will launch in around 160 stores worldwide, and online, from April 20.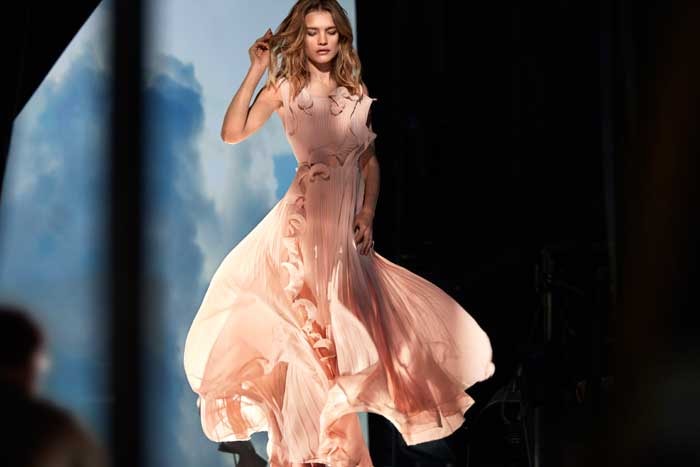 H&M highlights shoreline waste with new Conscious Exclusive collection
To promote the new collection, H&M has released a video, "The Journey of a Dress" presented by Vodianova, which talks about the "global issue" of plastic pollution and how a "circular system" in fashion could resolve the problem of waste ending up in waterways.
"Through recycling, waste can be reborn as something beautiful," Vodianova says in the video. "Just imagine a world where a dress can have a positive impact on the planet."
H&M Conscious Exclusive collection launched in 2011 as a platform to use recycled and organic materials to create more sustainable fashion looks, as part of the fashion retailers movement towards a more sustainable fashion future.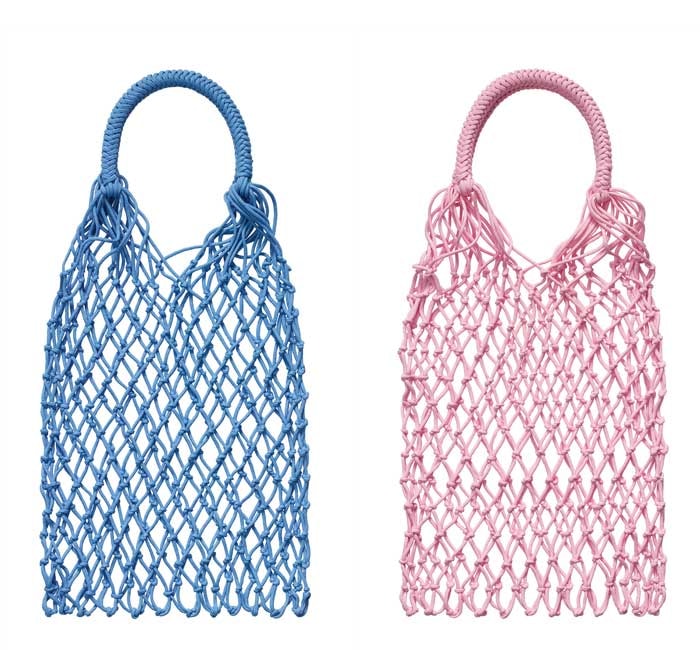 Across all of H&M's product ranges, 20 percent are now made from more sustainable materials (2015), with the aim each year to increase the share. The Swedish retailer is one of the world's biggest user of recycled polyester and one of the biggest buyers of organic cotton. As part of their action plan, they hope for all of its cotton to be 100 percent sustainably sourced by 2020.
Previous brand ambassadors for Conscious Exclusive have included Olivia Wilde and Amber Valletta.
Images: courtesy of H&M