Danielle Wightman-Stone

|
Fashion's love affair with Disney's Mickey Mouse is stronger than ever, with fast-fashion, streetwear, luxury designers and high-end jewellers, all flocking to be part of the Disney experience as the playful mouse marks 90 years since his first appearance in 'Steamboat Willie' on November 18, 1928.
As part of the celebration, Disney has asked all of its friends to create collections in honour of Mickey Mouse, and they have a lot of friends, as the collaborations have been coming thick and fast over the past couple of months.
We've had 90th anniversary collections from Cath Kidston, Rag and Bone, Primark, Marc Jacobs, Clarks, Pandora, Shinola, Samsonite, Havaianas, Vans, Swatch, Opening Ceremony, Berksha, and Forever 21, and in recent years Coach, Gucci, Christopher Kane, Gap, Marcus Lupfer, Givenchy, Castlebajac, Dolce and Gabbana, Tommy Hilfiger, Comme de Garçons, Anya Hindmarch, and even the recent H&M x Moschino collaboration featured Disney graphics.
Rag and Bone launched a limited-edition unisex collection using original sketches from the Disney archive on a wide selection of apparel including T-shirts, shirts, knits, polo shirts, sweatshirts, chinos, jeans and jackets, as well as bowling-inspired trainers.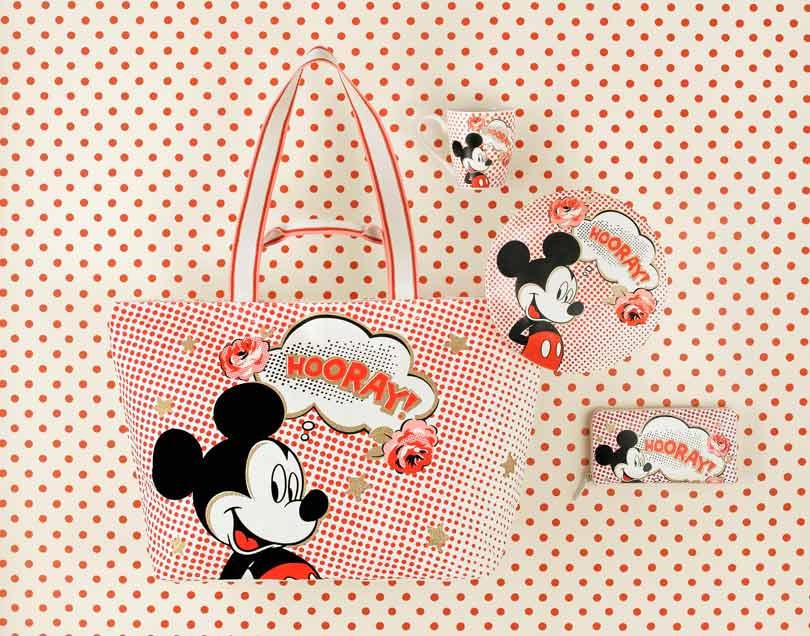 While Cath Kidston followed up its previous collaborations with Mickey and Minnie with a playful collection of bags, accessories and homeware featuring four bespoke prints to mark Mickey's 90th anniversary. At the heart of the collection is a reworking of Cath Kidston's iconic Button Spot print, the Hooray Rose, a pop art inspired design that showcases Mickey Mouse alongside graphic speech bubbles juxtaposed with flowers, stars and a red dotty print.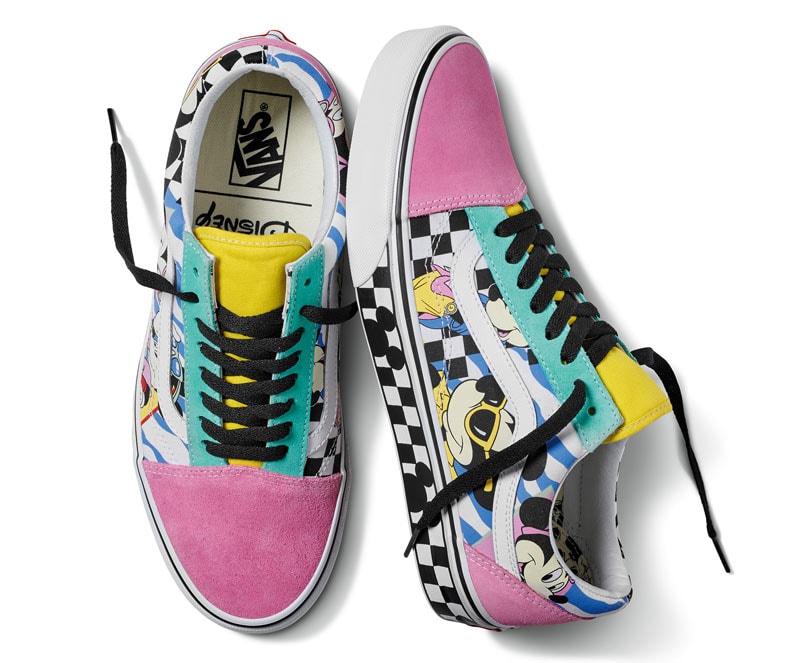 Streetwear brand Vans collaborated with graphic designer and illustrator John van Hamersveld, tattoo artist Mr. Cartoon, illustrator and animator Geoff McFetridge, and longtime collaborator Taka Hayash on a collection of trainers and T-shirts featuring the beloved mouse, while Brazilian flip-flop brand Havaianas has launched a collection of 10 flip-flop styles that each honour a different moment in Mickey Mouse's History, from Mickey's debut to his trip to the moon to celebrate the US Space Program in the 1960s, and high street chain has launched a line of dresses, T-shirts, sweatshirts and jackets featuring an all-over Mickey font print .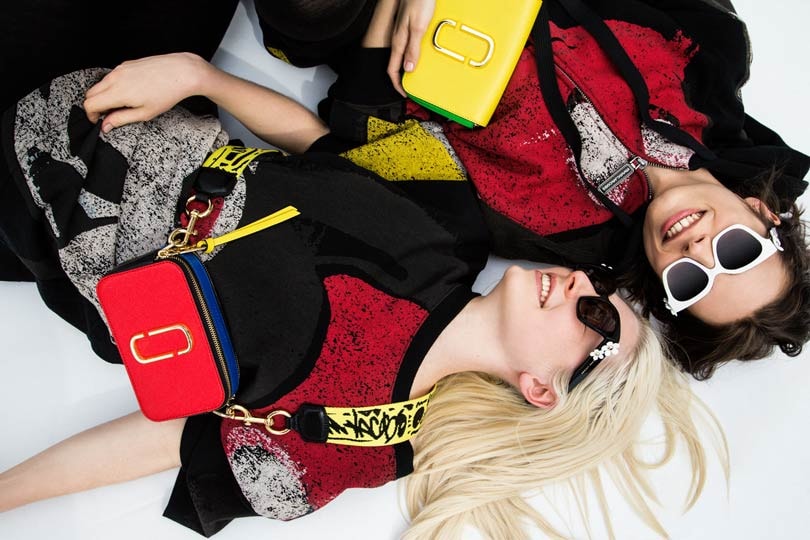 Mickey Mouse is even going high fashion for his milestone birthday, with Marc Jacobs launching a limited edition collection starring Mickey in oversized graphics on casual streetwear silhouettes. While the collection may only be four pieces, the oversized hoodie, denim mini, short sleeve Mickey dress and denim jacket certainly packs a fashion punch, in the statement graphics as well as the price, with the pieces starting at 280 pounds.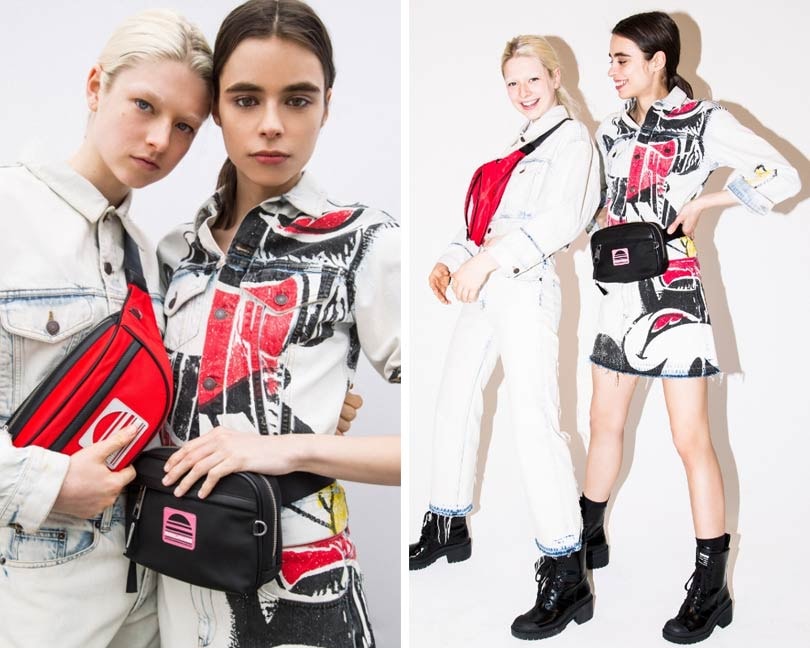 Disney celebrates 90 years of Mickey Mania
Mickey Mania it seems has always been in fashion, with the first Disney licensing beginning in 1929, when Walt Disney was approached by a man walking through a hotel lobby in New York City to put Mickey Mouse on a children's pencil tablet he was manufacturing. He offered 300 US dollars and that they say is how the commercial potential of the mouse began.
A pencil tablet was followed up with the first Mickey plush doll in 1930, created by a young seamstress, Charlotte Clark, and in 1933, Ingersoll produced the first wristwatch in which Mickey's arms tell the time, of course it was an immediate hit and Disney character watches have been continuously produced ever since. The original watch sold for 3.75 US dollars and later lowered to 2.95 US dollars.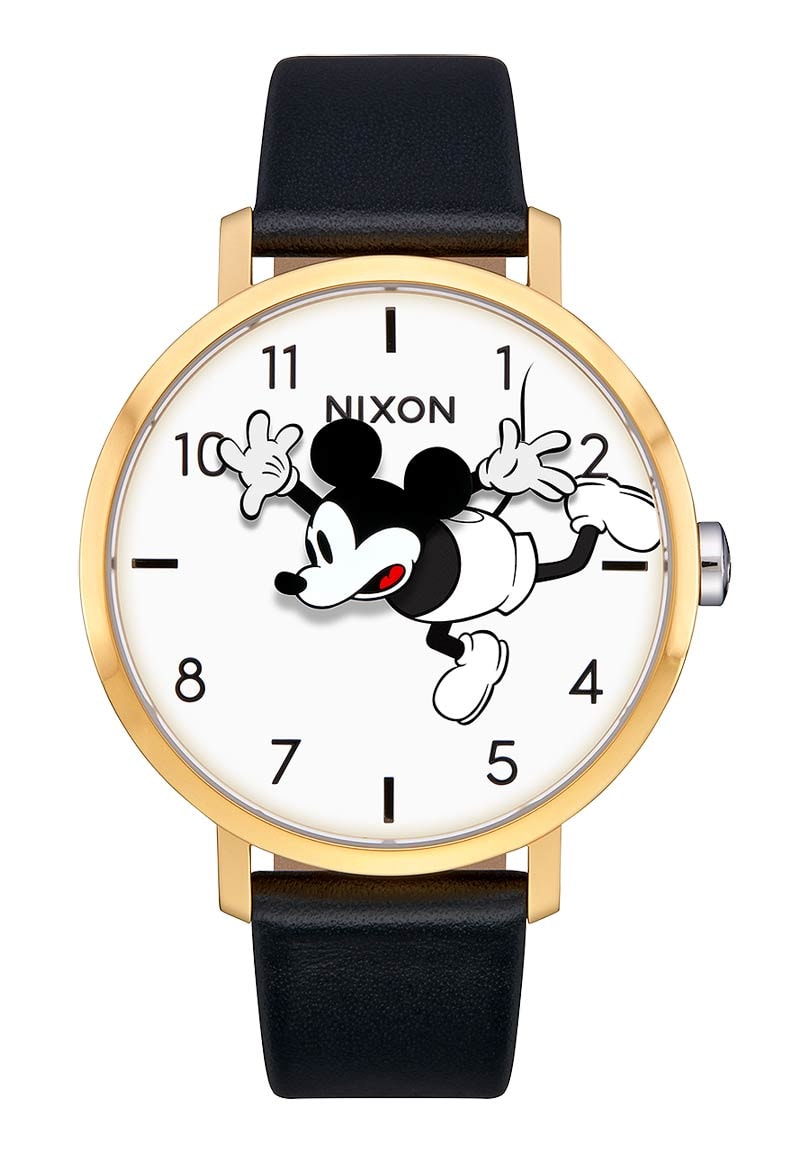 There isn't many things that Mickey's face hasn't been adorned on, he's featured on bags, T-shirts, watches, jewellery, jeans, stationery, homeware, dresses, trainers, wireless headphones, flip flops, luggage, kitchen appliances, plush toys, nightwear, sweatshirts, cuff links, socks, the list is endless.
"I only hope that we never lose sight of one thing - that it was all started by a mouse."
Mickey Mouse and its element of fun and nostalgia is a winning combination for Disney and collaborative brands, with the playful mouse being Disney's second most licensed product across Europe, the Middle East and Africa, and the number one in Italy, Iberia and the Middle East and North Africa, according to Disney.
While all Disney characters are loved, Mickey it seems is one of the most coveted pop culture elements for adult fashion, and Disney states that its design collaborations are less about obvious character placement and more about creating beautiful designs where the characters and details tell a story as part of the product, and its that storytelling quality that has made captured numerous high-end designer collaborations.
Why does fashion love Mickey Mouse?
On why Mickey inspires fashion designers, Stuart Vevers said in a statement: "The nostalgic charm of Mickey, his cheekiness, his uniqueness and his legendary calm make him an undeniable American icon. I have always thought of him as a playful character, a rebel at heart and a timeless symbol that is the embodiment of joy and creativity."
Coach launched one of the most recognisable Mickey Mouse collections in recent years as part of its own 75th anniversary celebrations. The limited-edition collection of leather goods and ready-to-wear pieces featured exclusive Mickey Mouse artwork, which was specially created by Disney animators. The highlight of the collection was the re-edition of an archival Coach bag from the 1960's, the Kisslock with added round Mickey Mouse ears.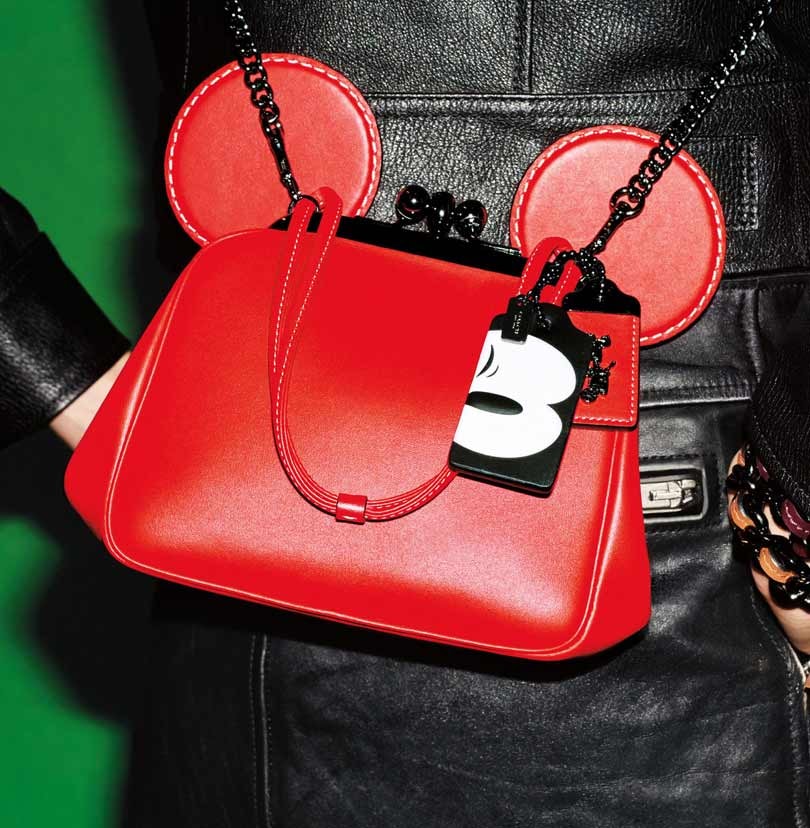 It isn't just the fashion world that is amour with Mickey, interior designer Terence Conran and German industrial designer Ingo Maurer have both been inspired by the funny cartoon character, and over the nine decades Mickey has inspired countless artists including Jeff Koons and Damien Hirst.
"Mickey Mouse is one of the great icons from the golden era of Hollywood and as a young boy I was absolutely enchanted by the magical film, Fantasia," said Sir Terence Conran in a statement from Disney when commenting on a Mickey Mouse chair he designed. "I have tried to capture something of Mickey's spirit of timeless humour, charm and cheerful optimism and cheerful pugilism to show young people the pleasures of good design. After all, like Mickey Mouse himself, good design makes you happier."
Happy birthday Mickey!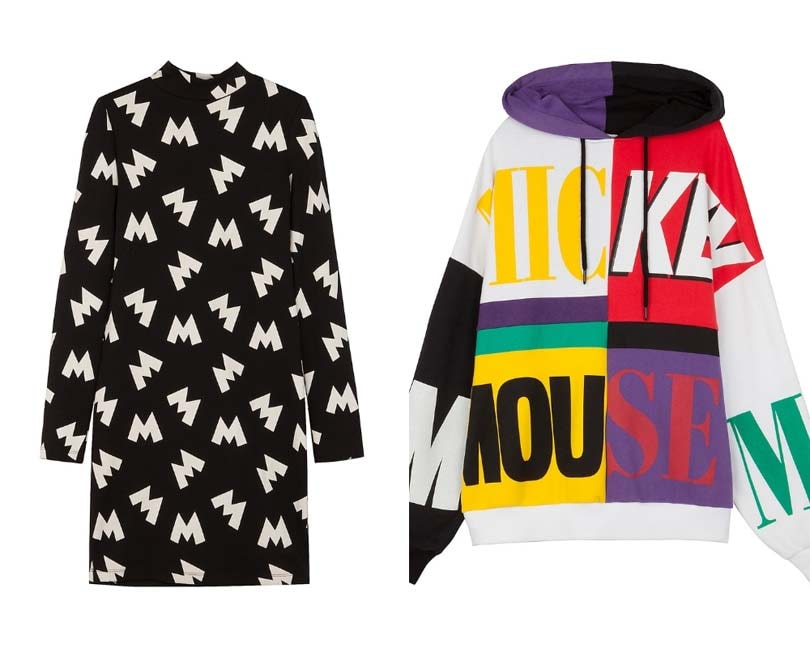 Images: courtesy of Disney, Cath Kidston and Coach