A group of notable women in the arts has joined forces to celebrate the life and work of late French designer Sonia Rykiel.
The Sonia Rykiel's Generous Sweaters campaign is part of a year-long commemoration of the 50th anniversary of Rykiel's label. Those behind the designs include actresses Kirsten Dunst, Sofia Boutella, architect Kazuyo Sejima, models Langley Fox and Liya Kebede, and South Korean ballerina Sue-Jin Kang.
Sales from each piece will go towards a charity Rykiel, who passed away in 2016 at the age of 86, favored. Dunst's sweater will benefit Planned Parenthood while Fox's rainbow shirt promotes acceptance of the LGBT community.
Other organizations that will benefit from the items are British Hope & Home for Children, Le Refuge and the Children's Hospital of Seoul National University.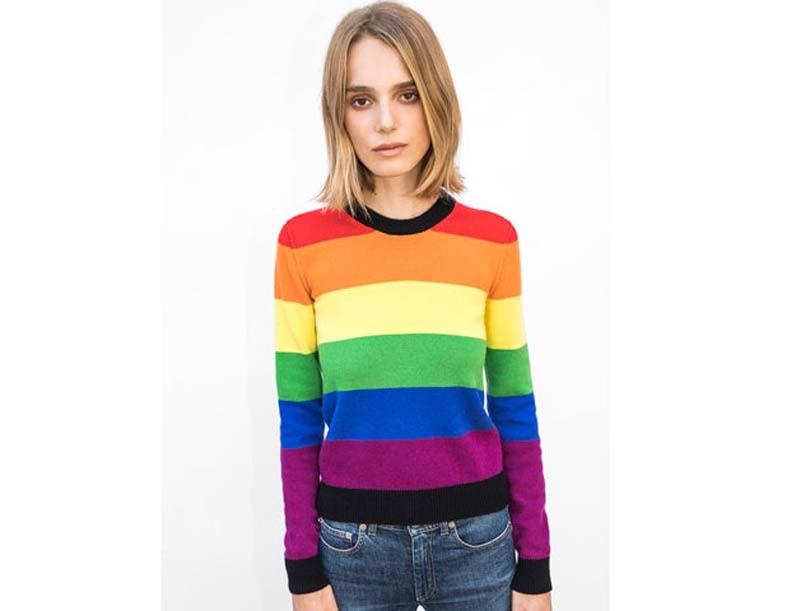 Sonia Rykiel Creative Director Julie de Libran started the line as a way to pay tribute to the trendsetter's work.
"These extraordinary women have been much involved in the creative process, each talent has given her precious time to this charity-driven sweater capsule," said de Libran in a press release. "I'm thankful they jumped into this initiative, focusing on charities helping women around the globe."
The sweaters will be available at the 10 Corso Como boutique, in New York until October 24 and in Sonia Rykiel stores globally beginning on November 5.
Photos courtesy of Sonia Rykiel