Danielle Wightman-Stone

|
Sports footwear and apparel brand New Balance has launched a new collaboration with designer Paul Smith, featuring trainers and a football boot for men and women, all of which are part of the brand's 'Made in the UK' initiative.
The New Balance x Paul Smith collection features a men's football boot, a follow-on from the brand's first 'Made in the UK' One boot, which has been given a "modern twist" from the British designer, with his signature stripe added on the insole, tongue and back heel.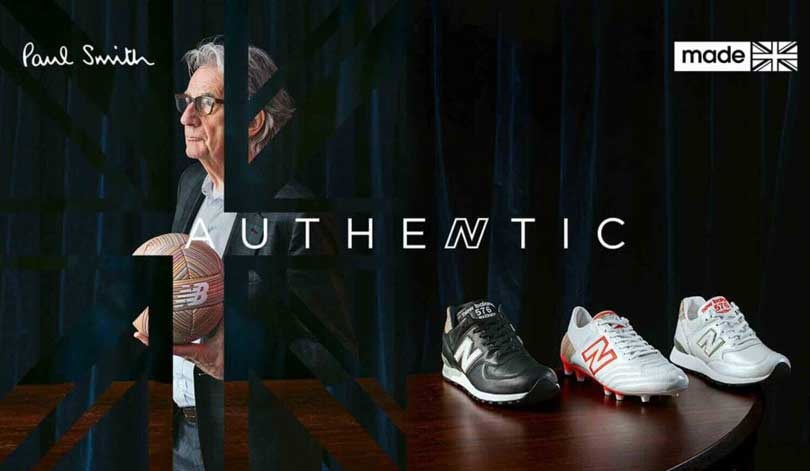 In addition, there are also two styles of New Balance 576 trainers for men and women, which have been designed to celebrate the trainer's 30th anniversary. The men's 576 is made from Black K-leather and features the iconic Paul Smith signature stripe in the trim and back detail, while the women's trainer follows a similar design but in White K-leather.
Each style has been made in the sportswear brand's UK factory in Cumbria and features the New Balance classic 'N' logo and 'Made in the UK' detailing.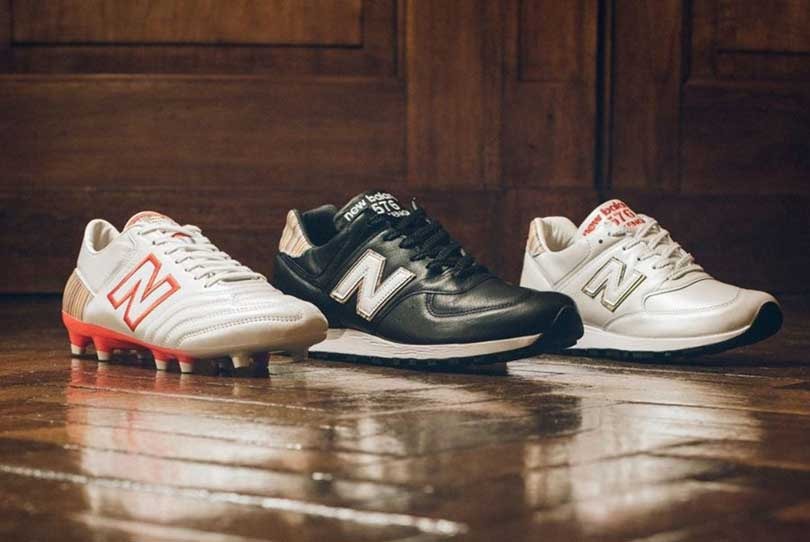 The trainers are limited editions, with only 1,008 pairs of the men's trainer and football boot available to buy, alongside 504 pairs of the women's trainer.
The collection also includes three hand-stitched, leather footballs, which feature the signature stripe Paul Smith print all over and an 18-panel configuration to help reduce drag.
Kenny McCallum, general manager at New Balance, said in a press release: "Collaborating with such an iconic fashion brand and working alongside the artisan designers at Paul Smith has been a pleasure.
"We're proud to have manufactured athletic footwear in the UK for the past 35 years, and we remain one of the only global athletic brands to do so. Working with Paul and his team, a quintessentially British brand, has been a project we have really enjoyed and a great way to celebrate the anniversary of the 576 trainer and that big football tournament happening this summer."
Images: courtesy of New Balance