Always on the lookout for cool, organic clothing brands, FashionUnited came across Picture Organic Clothing, a French brand making organic and recycled products for outdoor sports such as snowboarding, skiing, skateboarding and surfing. Needless to say, the brand writes sustainability and eco-friendliness in bold, capital letters. The enthusiasm of the three founders – Julien Durant, Jérémy Rochette and Vincent André - is infectious and their products speak for themselves, winning various "Environmental Excellency" awards and becoming ISPO Award Gold Winners.
On the production side, standards and certification are key. And if your suppliers are not keen on a bit of extra effort? Simple, you convice them with a healthy dose of infectious ideas and idealism until they agree to follow suit. In an interview with FashionUnited, Julien Durant talked about Picture Organic Clothing's story and how "no" is never an option, especially not for the clothes we wear.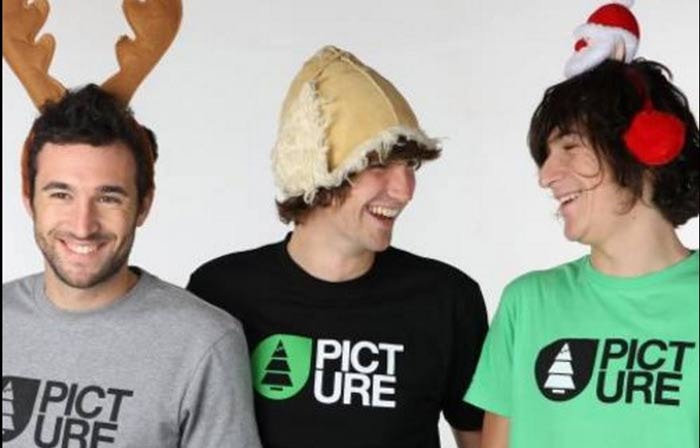 Could you elaborate a bit about the beginnings of Picture Organic Clothing - how did you find each other? What sparked the idea to form a company?
Ride, protect and share. These three words capture the essence of Picture Organic Clothing. But there is another story behind the company, that of a meeting between Jérémy, Vincent and me whose backgrounds are as different as they are unusual.
I started in marketing after graduating from a business school and moving to the Paris region, where I was quite under a bit of strain while dreaming of powdery slopes and snowboarding. Jérémy worked for a family-owned architectural firm; a career that many would consider straightforward, but not this enthusiast of all things organic, an ecologist through and through. Lastly, Vincent, a young graduate and dyed-in-the-wool non-conformist, who decided to join his two friends in a crazy project rather than continue his studies.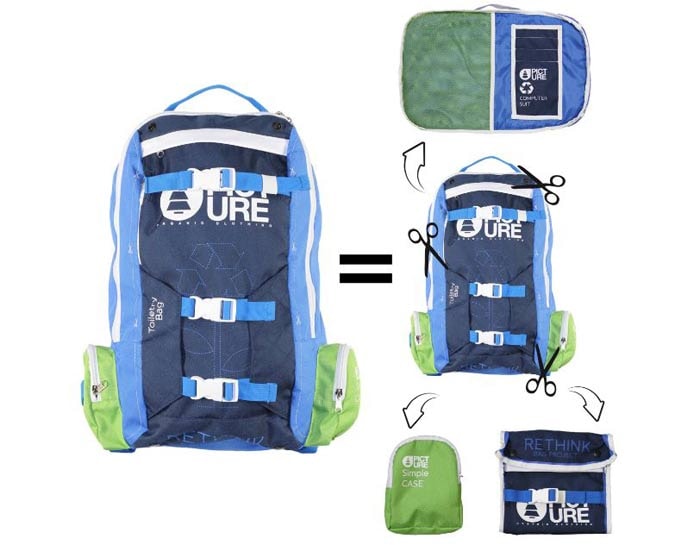 Chasing a childhood dream, united by a shared passion for winter sports and the desire to create something that would recreate our identity, we founded Picture Organic Clothing in 2008 and set up our company in a building adjoining an automobile test centre not far from Clermont-Ferrand. Since its establishment , Picture Organic Clothing has above all been committed to preserving the environment. Throughout our 7 years in existence, we have represented core values, relying on our community to spread the word: ride, protect and share. The preservation of our natural playground requires increased awareness of environmental realities and support for those working to safeguard the future of our planet.
Today, Picture Organic Clothing's flagship is run from two control centres, in Clermont-Ferrand and Annecy in France. We are still working on new environmental projects, which are definitely our reason to exist.
What was the deciding factor for collaboration - the focus on eco-friendliness, love for unique creations or competitive pricing?
Jérémy was involved in a fully sustainability-oriented, family-owned company with his father and brother, building 100% eco-friendly houses. When I called Jérémy to talk about launching Picture, he answered that for him, the only reason to move from his family business to launching a new project would be to manage something different, which would inspire the new generation to adopt a new way of life, based on living differently by taking care of our own consumption. This is how we started Picture, by following Jérémy's vision.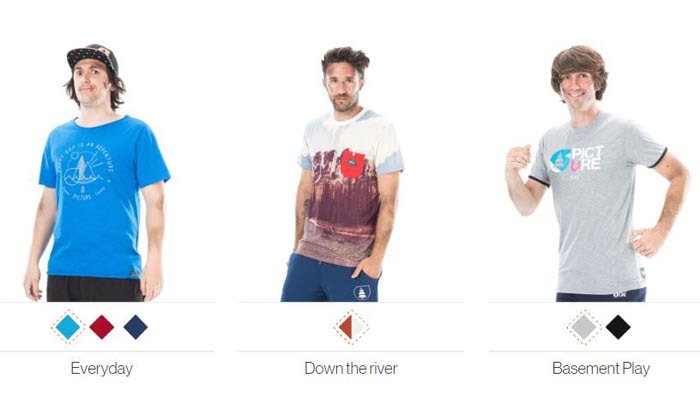 You produce different products in factories in Turkey, France, China, India, Vietnam - how do you find your suppliers and how do you make sure they conform to your high standards?
When we started, we didn't know anything about textiles, we just knew that there are some certifications like GOTS (Global Organic Textile Standard), Organic Exchange, Green Mark and others. We visited their websites to find all the suppliers and compile a database with companies that have received these certifications. Then we called those suppliers and fixed appointments to come to their countries and visit them. It was very impressive for us, because we didn't know anything about textile engineering but we were visiting the factories like textile buyers … we had NO credibility the first time we met those factories. But we were so motivated that some of them said YES to helping us, laughing at our new project.
Year after year, our network has helped us to develop our choice of factories but the most important factories for Picture are still the ones we met for the first time 8 years ago. It is a very human relationship and we are very committed to our factories.
In terms of standards, there are many that we respect: There is GOTS, Organic Exchange, ISO 14001 and ISO 9001, Bluesign and Green Mark. We are challenging our factories now to join the Fair Wear program, and most of them are starting with us. It is a program that challenges you to progress in terms of social responsibility, every year.
In your opinion, what is the best antidote to fast fashion?
It should be a consistent and durable collection, a timeless collection, based only on function without limits in terms of durability. But the big players like H&M, Zara and others are leading the textile market, even in the sports segment, and they are moving so fast that we always look old and like has beens in a few months. Therefore, the next step for us is to split our range into two categories, one timeless, very simple and very technical one, and another one that has to follow trends.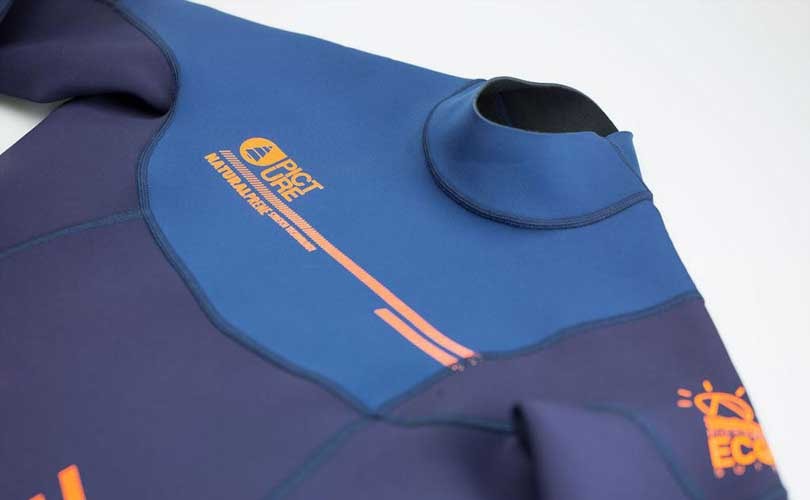 How would you convince friends to invest in long-lasting, eco-friendly products that may cost a bit more rather than cheaper, short-lived ones?
At least, the strategy behind Picture is to sell organic and recycled products at the same price as non-organic products. We absorb the added value of organic clothes and manage the company with lower margins. Instead of investing in big marketing expenses, our biggest investment is the product itself. In the textile business, it is hard nowadays to convince people to spend more money for something that will not affect their health … The German-speaking countries and the Scandinavian countries pay a lot of attention to organic and recycled products, but other countries in Europe do not really care; this is why we also have a big role to play to educate them.
If you had a magic wand, what is the one thing you would change about consumers today?
I would show customers the reality of what they are really buying, what "Made in Bangladesh" really means and what really goes into the product they are consuming… I would open the consumers' eyes without marketing tools but with facts and a dose of reality.
Last but not least, what is your favourite Picture product and why?
My favorite Picture product is our new wetsuit, 100 percent neoprene free and made in a revolutionary way. Let's explain what kind of project the wetsuit is. Since 2009, we are truly committed to developing eco-friendly products. Yet, for the first time in our history, we will offer a sustainable and responsible alternative to the rarely recyclable, polluting neoprene currently available within the wetsuit market: NaturalPrene stretch technology. Picture wetsuits are made of 85 percent natural rubber from a Malaysian plantation and 15% synthetic chlorine-free rubber.To guarantee the wetsuit's elasticity, we have set up a crafty and revolutionary production process that consists of integrating micro particles, enabling NaturalPrene to extend up to almost four times its original size! Moreover, we laminate 100 percent recycled polyester fabric to protect the NaturalPrene, and to attach the recycled polyester lining, we have chosen a solvent- free, water-based glue.
Images: Wintersport; die drei Gründer Julien, Jérémy und Vincent; der mit dem ISPO Award 2014 ausgezeichnete Rethink Bag; Dad-Son T-Shirts für Männer; SnowJjacken für Frauen / alle via Picture Organic Clothing Website & Facebook Page