Danielle Wightman-Stone

|
Supermodel Heidi Klum launched her highly-anticipated Esmara collection for budget supermarket Lidl this week and it has already been a massive success story, with the line selling at a rate of 106 products per minute in the UK on the first day.
The affordable collaboration of wardrobe staples, from skinny jeans and blazers to suede and leather biker jackets, previewed during New York Fashion Week and within hours of the launch this week, Lidl UK had sold over half of its skinny jeans and hoodies.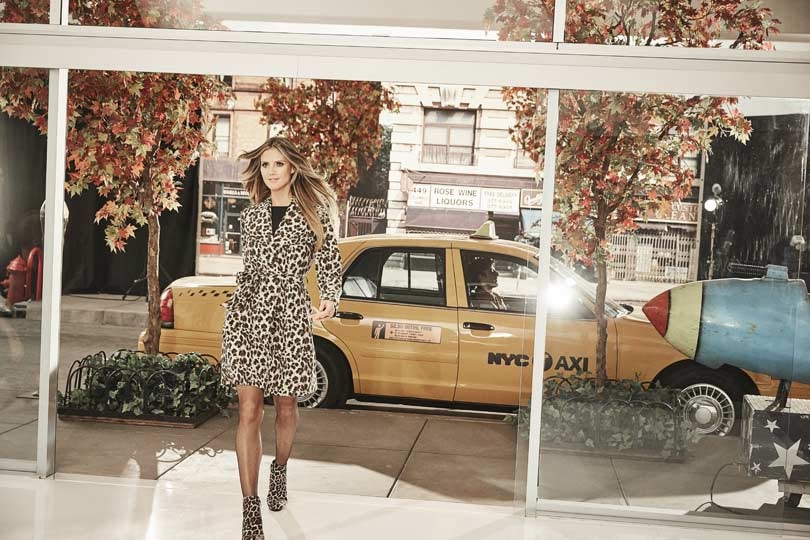 The highest number of items have been sold in the London region, with a quarter of all the suede biker jackets priced at 49.99 pounds, the most expensive item within the collection flying off the shelves as the 'must have' piece from the collaboration.
Ryan McDonnell, commercial director, Lidl UK said: "Demand has surpassed all expectations and we are extremely pleased with the response we have had to the new Esmara by Heidi Klum collection. This collaboration with Heidi has given us a fantastic opportunity to champion high fashion at Lidl. In such a competitive market place this is exactly the type of initiative that brings new customers flocking to our stores."
Five minutes with Heidi Klum
At the launch, Klum discussed how the collaboration came about, the inspiration behind it and her favourite pieces from the debut collection.
How did the collaboration with Lidl come about?
Heidi Klum: "I receive countless requests each year and I'm very happy about those offers. But I can't accept them all, nor would I want to, because it's important for me to be able to identify with the company and the products. We're both pursuing the same goals in this collaboration: namely, to make fashion fun and to make this pleasure affordable for everyone."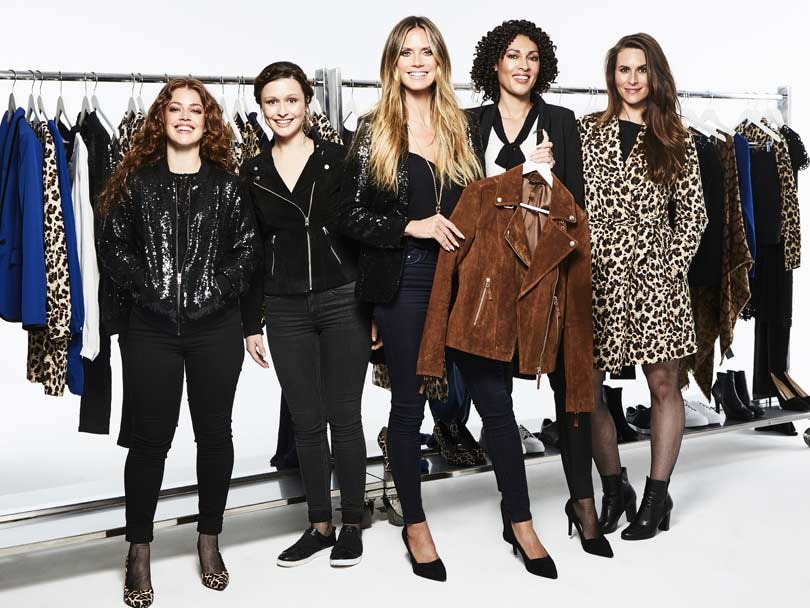 What was the inspiration behind your debut collection?
"'Heidi and the City' pays homage to the metropolis, specifically New York City, which bubbles over with vitality, dynamism, energy, adventure and fun. I wanted to convey this feeling for life through my collection.
"Clocks often seem to tick faster in New York and that doesn't leave much time for lengthy styling, so I've focused on cool, urban, key pieces that are simple to combine with one another – whether for breakfast with friends, for wearing at work or for a cocktail party."
What can shoppers expect from the 'Heidi and the City' collection?
"It's a colourful mix of cool and classical pieces that can be combined simply and in many different ways. Whether she's at the office, having lunch with girlfriends, shopping, or out on the town in the evening: every woman can feel "wow!" when she wears these pieces.
"Fashion must be wearable, must feel good, and must be fun and it must do all this in sizes from 36 to 44."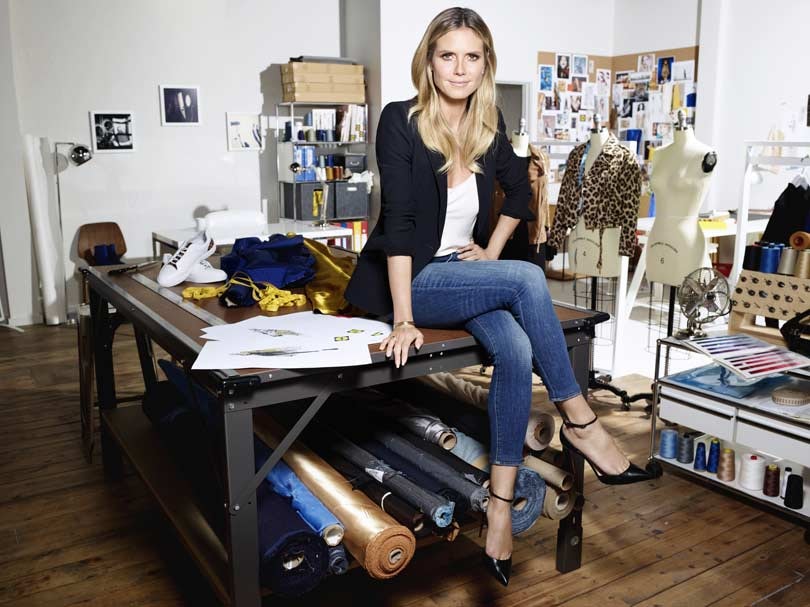 Do you have a favourite piece?
"The leopard-print blazer. This is a statement look, an absolute "wow" moment! It's a "must have" for every woman who is daring about fashion and who enjoys life...and fashion.
"My suede jacket, it looks as though it cost 1,000 pounds, but in fact it sells for less than 50 pounds, and my jeans, because they fit perfectly and have terrific washes."
To what extent were you involved in the design process?
"The collection is a mix of favourite pieces from my own clothes closet plus new ideas or individual pieces that were lacking in my wardrobe. I'm proud of each and every piece in the collection.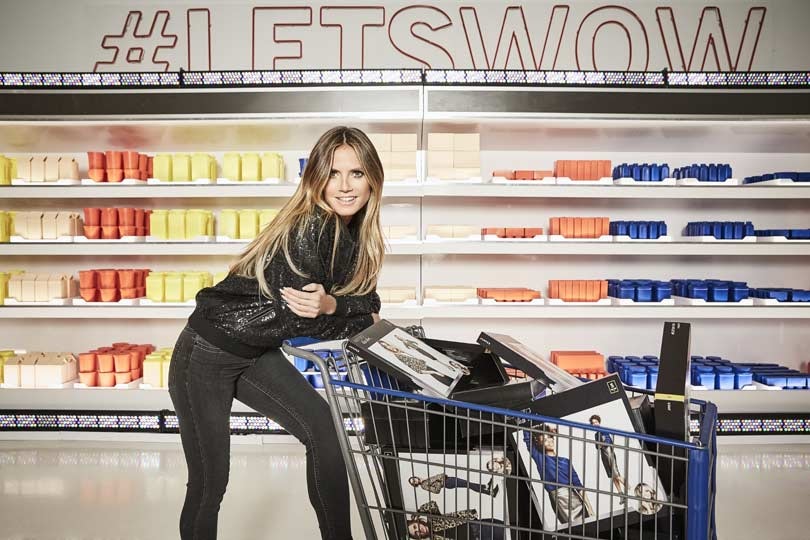 Esmara is affordable, no product over 50 pounds, how did you maintain the quality?
"Thanks to efficient logistics and ordering in large quantities, Lidl can offers my collection with high-quality materials at affordable prices. The quality plays an equally decisive role for Lidl and for me. I'm glad that Lidl and I both always keep a very close eye on quality."
The Esmara by Heidi Klum collection offers 84 pieces including dresses, outerwear, shoes, bags ands scarves, and is available exclusively across Lidl stores in the UK, as well as internationally across 28 countries in more than 10,000 stores. Prices range from 4.99 pounds to 49.99 pounds.
Images: courtesy of Esmara by Heidi Klum available at Lidl