"Do you know Colette?" This was a question that was becoming common towards the turn of the millennium when I was graduating in womenswear from Central St Martins. Who was this creature with the mysterious-sounding single name; the same name as France's Nobel prizewinning early twentieth century writer? I knew my Janes, Brigittes, and even my Charlottes, but who was this new gamine du jour that I must feign awareness of until I'd been to the library and frantically read up on her? Was it a model or singer muse to some emerging London designer? Was it one of my elusive fellow St Martins students/stylists/djs who wafted into class but once in a blue moon but would graduate with fanfare?
It was my tutor, the legendary Louise Wilson, who provided bored clarification: "The shop, Colette. In Paris? Don't tell me you've never heard of it."
I didn't tell her. But in this case she was wrong and I was right (This was possibly the only time that happened). Colette was so much more than a shop, than a store; it was a muse, an inspiration.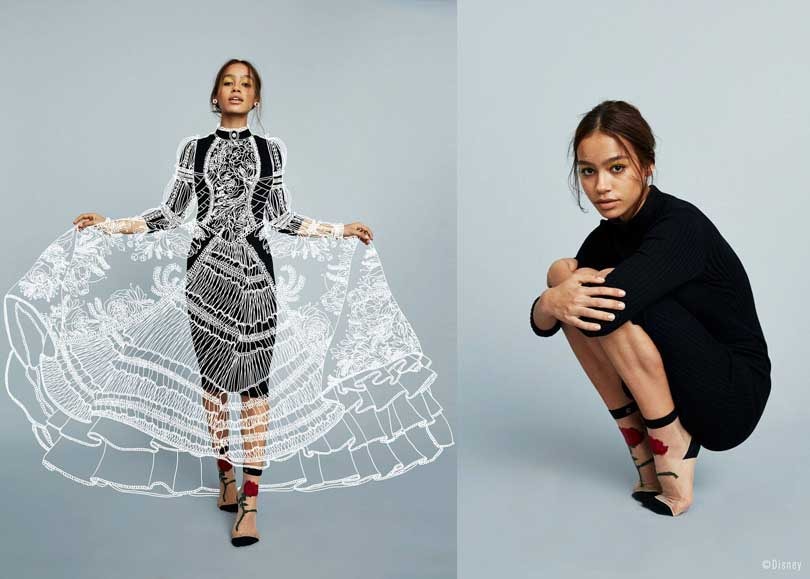 The Premier Experience
Working in Milan in the years to follow, I joined the packs of designers descending on Paris to attend Premier Vision each season. But latest developments in fabric and textiles could only sustain us for a few hours before Italian silks and Japanese synthetics started to blur. Colette was the mecca we trekked to with the more worshipful air. It's a difficult experience to contemplate nowadays, but glancing in the window of Supreme as I pass I recognize something of an equivalent meeting place for members of their likeminded tribe. Colette gave you the feeling of having traveled–– this was long before you could find your Mariage Frères tea in Dean & Deluca and anything could be bought online and delivered within 24 hours. Stepping out onto the rue Saint-Honoré with a keyring, limited edition lighter, obscure German publication, or even a splurge of an early Raf Simons collab, lovingly enclosed in that identifiable blue and white bag, was only part of the fun; being awash in the experience was the rest.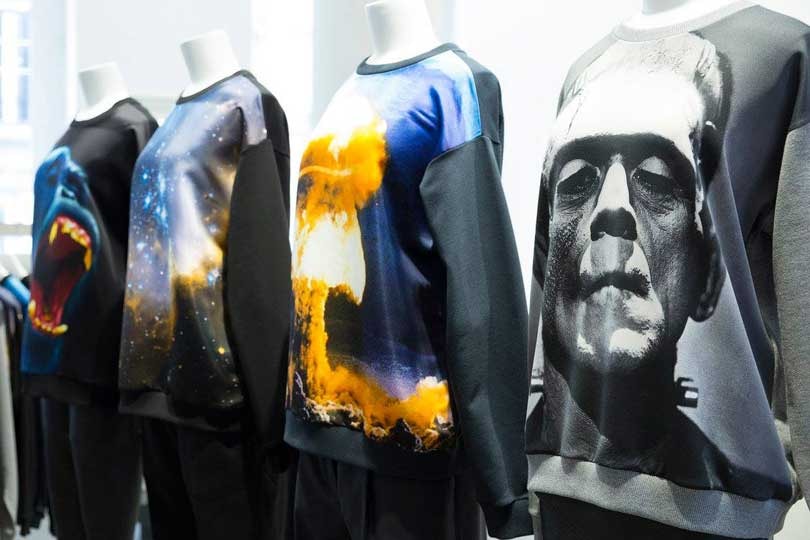 Endless Discovery
Building our design careers throughout the 00s most of us cared little for the giant "lifestyle' brands of the previous century, the Ralph Laurens or Calvin Kleins, but we were hungry for the alternative lifestyle glimpsed in Colette's three floors of eccentrically curated niche labels. Plastic and neon gewgaws from Tokyo rested alongside vampy-grunge ready-to-wear from Martine Sitbon. Current mood back then involved clubwear rubbing shoulders with couture, when mixing high and low was less of a self-conscious marketing strategy, more instinctive.
We clustered around the cd displays: those dj collaborations would feature on Milan's runways and fuel the dancefloors of the city's clubs, and would boom from stereos in studios and ateliers after hours as young creatives created mood boards and sketched for tomorrow's big meeting with Miuccia or Giorgio or Donatella. Then there was the delicious spectacle of magazines. Such a glossy insidery array in one place was a rare wonder perhaps hard to imagine today when even the local newsagent has "System." The store's cool minimalist design was at odds with the blousy privilege of the First Arrondissement but even that was part of the appeal. A friend recalls how his visit to Colette always culminated with the design team sipping hot chocolate in Angelina's, the century-old tea room around the corner.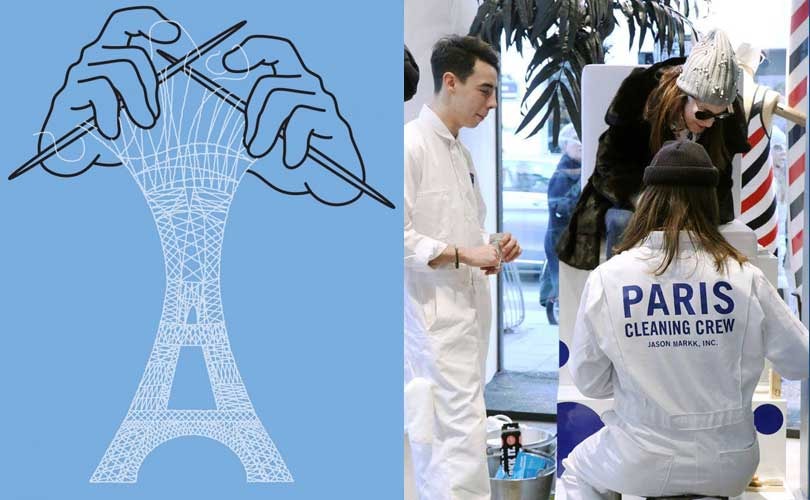 I've been thinking of that equally buzzy one-time London style institution Biba, which lasted one decade compared to Colette's two. But both developed a devoted clientele within a short time, captured a significant moment in fashion, became important tourist destinations, famously sold out items overnight, and sported iconic bi-color logos: swirling black and gold Art Nouveau-inspired for the 60s, blue and white pared down circles for the new millennium.
A graceful exit
And just as Barbara Hulanicki was not involved in any of the ill-fated attempts to relaunch Biba over the years, it sounds like Colette's founder is equally content to bow out gracefully, as evidenced by their statement, "Colette Roussaux has reached the time when she would like to take her time; and Colette cannot exist without Colette."
Their famed collaborations were always announced spontaneously, and it seems their end will be equally unbelabored with collaborations still to look forward to from Sacai, Chanel, and Saint Laurent.
"I know it's a quite radical decision," their spokesperson told The New York Times when asked why they don't sell the name, keep it going. "But it was like a baby for us, it was so personal, and so we prefer that it stays as a wonderful memory, and the space is used for something new."
For designers like me, it will indeed be a wonderful memory.
By contributing guest editor Jackie Mallon, who is on the teaching faculty of several NYC fashion programmes and is the author of Silk for the Feed Dogs, a novel set in the international fashion industry.
All images from Colette's Facebook page