Thai-American designer Thakoon Panichgul stormed back into New York Fashion Week after a season out to embrace "see-now, buy-now," offering a fall/winter collection available to purchase instantly.
Eschewing the official spring/summer 2017 season, the label instead offered high-end customers clothes for fall/winter 2016 and with cooler temperatures around the corner he is confident it will pay off.
His guests, who included Wendi Deng Murdoch, were invited to decamp from Manhattan to Brooklyn, where they were treated to a stunning setting in Dumbo offering gorgeous views of the Brooklyn Bridge.
LIVE on #Periscope: Showtime! #ThakoonNow #NYFW https://t.co/ZGj80OB6Ld

— THAKOON (@thakoon) September 8, 2016
"If I wanted to I could dream and show feathers all the time but that's not what the customer wants," said the Thai-born, American-raised designer who is beloved by New York's smart women.
"What the customer wants is comfortable cool clothes that they can wear, they can layer, they can add on to it." His look for the season mixed feminine lace with chunky knits, all while embracing the prints for which he is famous.
Thakoon follows Tom Ford with "See Now, Buy Now"
Taking the lead from Tom Ford on Wednesday and Tommy Hilfiger on Friday, he ditched the traditional calendar in which clothes typically go on sale months after the catwalk show.
"Because I took last season off, it gave me a lot of energy to be able to focus this season," he explained. "What was refreshing was to really rethink the idea, rethink how we do business and we design in the context of digital. Digital is such an important part of what's happening."
Over in Chelsea, Rihanna-costume designer Adam Selman stuck to tradition with a spring/summer 2017 collection that was airy and playful, with an emphasis on crisp cottons, full and pleated skirts.
Tonight, #ThakoonNow walked the runway.
Shop the show now, exclusively in store + online: https://t.co/EvrEQvLHaX pic.twitter.com/qjSghJmDJb

— THAKOON (@thakoon) September 9, 2016
There was lots of delicate pin-stripes for day, which appeared inspired by the traditional pajama look but given a modern twist, spaghetti strap dresses and a tea cosy-style crocheted little jacket.
It was whimsical, relaxed and yet elegant with show-stopping beaded plastic dresses in candy colored blue, pink and white for evening. Pants were high-waisted and full bodied, offering lots of movement and delicate skirts were sheer and floral in a collection that saw Selman mobbed backstage by his many admirers.
New York Fashion Week continues Friday with the unveiling of Hilfiger's capsule collection in collaboration with model Gigi Hadid, which will be available for purchase at touch-screen shopping walls. (AFP)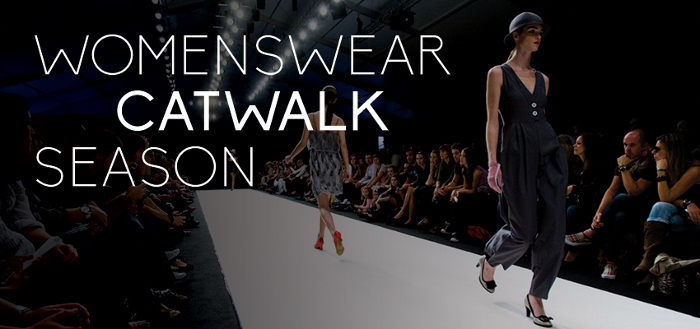 The international Fashion Week season for women's ready-to-wear kicks off in the month of September, with all eyes set on New York, Paris, London and Milan for next seasons latest trends. For all the women's wear catwalk season must reads, click
here
.
Photos: Thakoon AW16 Lookbook, website