Danielle Wightman-Stone

|
London - The RealReal, the leading luxury consignment company, has launched a sustainability calculator for consignment on National Consignment Day, October 1 to celebrate the positive impact of consignment on the environment.
The science-based calculator, measured the greenhouse gasses, energy output and water usage to assess the overall environmental benefits of recirculating/consigning apparel and found that since the founding of The RealReal, focusing solely on the 2.5 million pieces of women's apparel that the company has offset 65 million car miles in greenhouse gasses and energy since 2012.
In addition, with the help of its consignors, The RealReal has made luxury more sustainable, as it has offset 1 billion glasses' worth of water.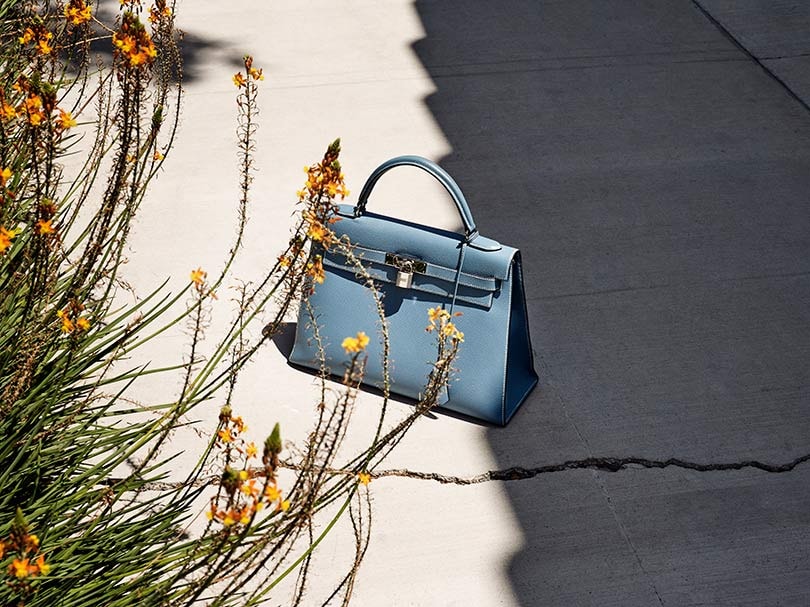 "Consigning is good for the environment, and I am thrilled we have developed a valid and quantifiable way for our customers to measure the positive impact their consignment has on the planet," said The RealReal founder Julie Wainwright in a press statement. "It takes my breath away that people consigning apparel alone have made such a tremendous impact — the equivalent of 340,000 trees planted."
The RealReal worked with the Portland, Oregon-based sustainability consultancy Shift Advantage to develop the methodology quantifying greenhouse gas, energy and water saved from women's clothing items consigned, with the entire process overseen by six sustainable textile industry experts including Eliot Metzger of the World Resources Institute, Camille Gillet of the Ellen MacArthur Foundation and sustainability consultant Michael Sadowski.
The calculator takes into consideration four areas: the impact of material: energy, greenhouse gas (GHG) and water consumption based on global averages for each material type; Item Archetypes: the most common women's clothing The RealReal receives - dresses, tops, jackets and knitwear; Fabric Composites: The RealReal defragmented the inventory mix into the most common item-fabric combinations (i.e. silk, cotton, polyester, viscose, wool and linen); and Product Type Composites: since every item consigned is unique, The RealReal used sample weights to develop average weight measures for each archetype fabrication group.
The RealReal is the leader in authenticated luxury consignment and has more than 90 in-house gemologists, horologists and brand authenticators who inspect thousands of items available online each day to ensure that each piece sold is 100 percent authentic. It has 10 retail locations across the US.
Images: courtesy of The RealReal