When Parisian concept store Colette shuttered its doors at the end of 2017, it didn't just mark the end of an era for the Rue Saint-Honoré boutique, but for fashion itself. Often described as a haven of influence, it became a mouthpiece for the fashion industry since opening its doors in 1997. A platform for emerging, directional and luxury fashion, Colette could make or break a brand overnight.
The death of retail lies in its sameness
Plagued by crises since the growth of e-commerce, bricks-and-mortar shopping has taken hit after hit since the dawn of online shopping. And when the high streets are filled with the same chain stores in every city in every country, it reduces the imperative for discovery. The Zara's, H&M's and Mango's of this world have their tentacles firmly gripped on every available retail space around the globe. This means the shopping experience, whether you are on Oxford Street in London, Fifth Avenue in New York or Causeway Bay in Hong Kong, is achingly similar, with little in the way of differentiation, bar the odd boutique that has managed to survive. The same product can be bought in the same stores irrespective of geography. Retail has become bland.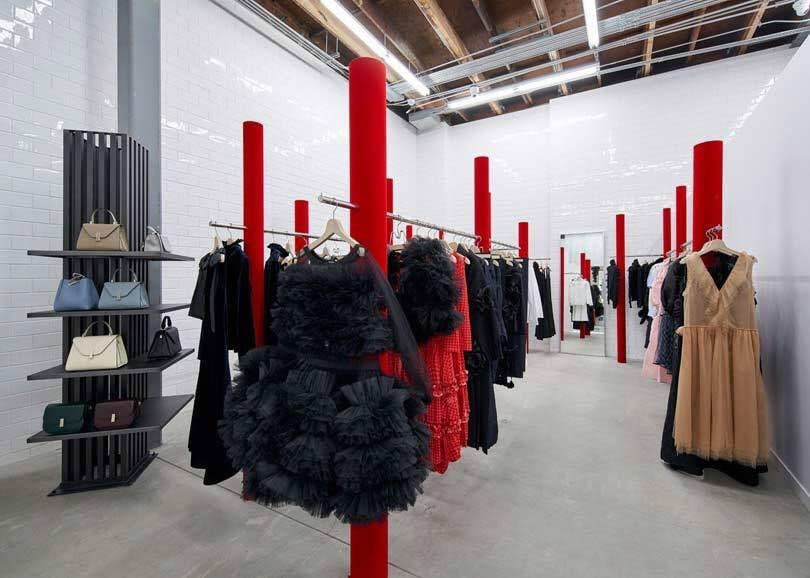 There is a need for curated retail and considered fashion
Except that is hasn't. Whereas Colette may have once been labeled by Forbes as "the trendiest store in the world," a new wave of curated retail spaces is popping up in un precedented locations, where fashion is transformed as a part of immersive experiences, waiting to be discovered. Take London's Coal Drops Yard, for example, designed out of two collosal Victorian sheds in North London, it "touches a desire for the artisanal, a nostalgia for the authentic and the workaday, for those very things that are squeezed out of city life by the self-same economic forces that enable a high-end," writes the Guardian. While it houses contemporary, but commercial boutiques like Paul Smith and Aesop, there is a genuine vibe that retail has progressed to something altogether more transformative, considered and relevant. It is currently also home to an exhibition celebrating The Face magazine, the pioneering style bible launched in 1980.
In New York, a new neighborhood for next generation retail is Hudsons Yard. Situated on Manhattan's West Side, the largest private retail estate area in history of the United States promisees to be a triumph of culture, commerce and cuisine. For fashion, insiders are hoping it will revitalise retail out of the great bland shopping that polarised much of New York. According to Vogue, customers will see fashion focused on tightly edited collections, rather than on the designers, and embrace both digital and actual store presence. The first Neiman Marcus store will debut here, rather than on a more obvious uptown avenue location.
A destination for tastemakers
On the other side of the US is the newly opened Dover Street Market, Los Angeles (DSMLA). While already thriving in London, Tokyo and Singapore, California, like the rest of the USA, has seen the demise of the shopping mall, sprouting more vacancies than openings in the last decade. Tucked away in a giant warehouse in a neighbourhood where once safety concerns would be top of mind if you were a pedestrian in full-on fashion regalia, the LA Arts District has now become a destination for tastemakers, artists and fashion talent.
The Dover Street Market formula is to mix local designs alongside established and indie labels, curated with an eye for art, streetwear and the nouveau. It is a formula that allows for true experience. Adrian Joffe, president of Comme des Garcons and DSM empire, summed it up to Vogue: "What we propose, and what we do, is about freedom of expression and creations; the importance of conversation and the individual inclusivity without borders. We have a sense of humour, giving the opportunity for chance and accident to happen and for synergies to occur by throwing all kinds of different things together in a constantly changing physical space. That is not possible online."
Images courtesy of Dover Street Market