The Walpole British Luxury Awards on Monday saw the best of British honoured at its 17th annual award ceremony held the The Dorchester in London's Mayfair.
Fashion winners including Manolo Blahnik, Mulberry, Royal Ballet x Erdem and the V&A received the prestigious accolade.
Each year, the Walpole British Luxury Awards celebrate and reward brands, individuals and experiences that have demonstrated the pinnacle of excellence in the last year.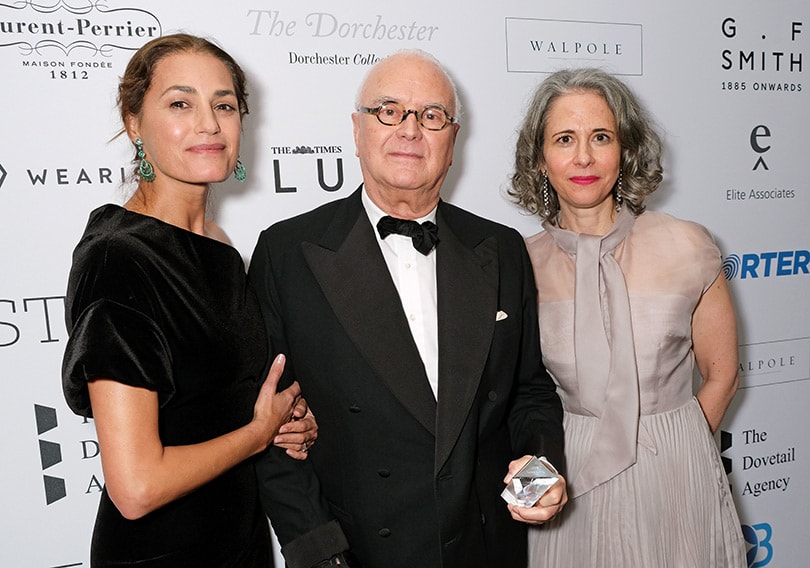 British luxury is worth 32bn pounds to the economy
This year's attendance saw over 375 luxury industry creatives, executives and influencers applaud Britain's longstanding luxury companies and emerging talent for their outstanding work in the luxury sector both in Britain and abroad, a business worth 32 billion pounds to the UK economy.
Walpole CEO Helen Brocklebank said in a statement: "As we've seen celebrated so beautifully this evening, British luxury, the arts and culture in the UK make such a massive contribution to the global reputation of the country and it seems more important than ever to celebrate the innovators, inventors and creatives who help to make Great Britain famous all over the world. My thanks to Jason Isaacs for being the perfect host and congratulations to all of our winners and shortlisted brands, you each make a towering contribution to the continuing success of our sector."
Recognising Walpole's dedication to nurturing the next generation of British luxury brands, the Brands of Tomorrow Award for Emerging Talent was presented to DeMellier, Luke Edward Hall, Rory Dobner, and The Vampires Wife – all of which were identified by the judging panel as new British brands with the potential for success on a global scale.
The Luxury Leader award was presented to Alison Loehnis, President of luxury e-tailer Net-a-Porter and Mr Porter, for her interdisciplinary, creative leadership skills across fashion, business and digital.
Manolo Blahnik was named Luxury Legend in recognition of his 40-year career as one of the world's most influential footwear designers.
Photo credit: Walpole British Luxury Awards, source Walpole