The pop-up idea was ignited when Voyager initially approached the architecture-infused brand. The sleek San Francisco-based brand just opened their downtown Los Angeles store and decided to incorporate Wrk-shp as one of their first officially temporary boutiques.
At their Bay Area store, there are rotating pop-ups all the time. It's something that the minimalist brand has done for a long time by building out brands in San Francisco. Bringing effortless, simple fashion to downtown Los Angeles, Wrk-shp set up shop. Voyager's location in the downtown area made the pop-up easily assessable for their brand. "We've been working with [Voyager] for a few seasons in San Francisco, so it's [good] that they're local to us now," said Ryan Upton, co-founder of Wrk-shp. Upton developed the design studio and clothing line with his wife and co-founder Airi Isoda. "I started the clothing part of [the brand] and Ryan is an architect so we also do architecture projects together," said Isoda. In addition to these collaborations, the two come together to design home goods and furniture for Wrk-shp. Wrk-shp serves as a harmony of bringing the cool aesthetics of architecture with the ever-prominence rise of fashion. "[Wrk-shp] is kind of a place where we meet in the middle," said Upton.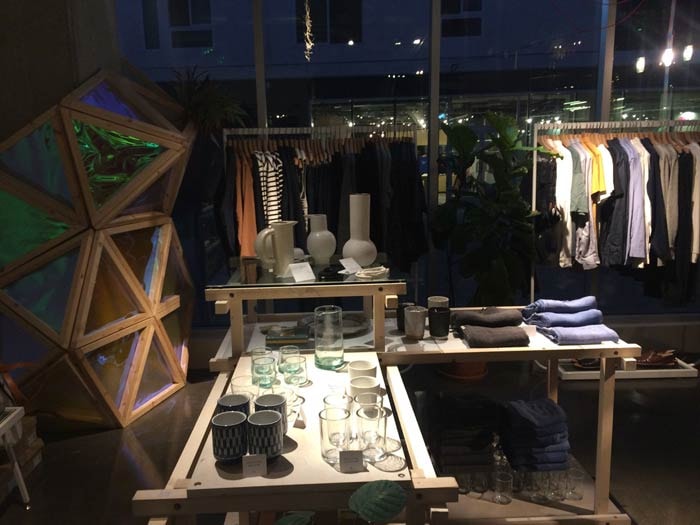 DTLA's Voyager hosts first pop-up in the Arts District
Wrk-shp offers clothing that varies from an edgy, utilitarian aesthetic to comfort wear. The brand offers elevated basics, street clothing, outerwear, and more. Wrk-shp's clothing ranges in price from low 100's to high 200's (for a jacket) in dollars. On the flip side of the brand, they offer home goods, furniture, and accessories including clutches, tables, lights, and more. These items have a wider range in price that start as low as 50 dollars and rack up to about 750 dollars for a table.
At the moment, Wrk-shp doesn't have any operating flagships. But in the future, it's something Upton and Isoda are considering. Currently, Wrk-shp is distributed through their e-commerce site and select retailers. The pop-up, which has taken over a hefty corner of Voyager's space, will remain open until the end of the month.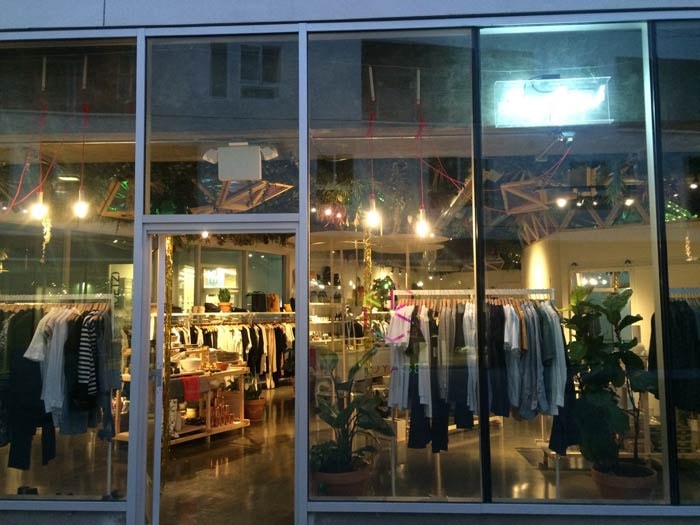 In the meantime, the two co-founders have their hands full with continuing various projects. As they started out as an architecture company, they still focus on that aspect of the brand. "Just starting out with architecture takes a long time to get bigger clients and projects," said Upton. Wrk-shp came as a more immediate form of satisfaction. "[It's] where we can get our ideas out quickly and get something made," said Upton. Currently, besides hosting the pop-up, the founders are moving forward in architecture. Both Isoda and Upton announced they are working on their first architecture project for the year.