Direct-to-consumer fine jewelry label The Last Line has launched its first pop-up store in Los Angeles at the Westfield Century City Mall complete with a station for piercings.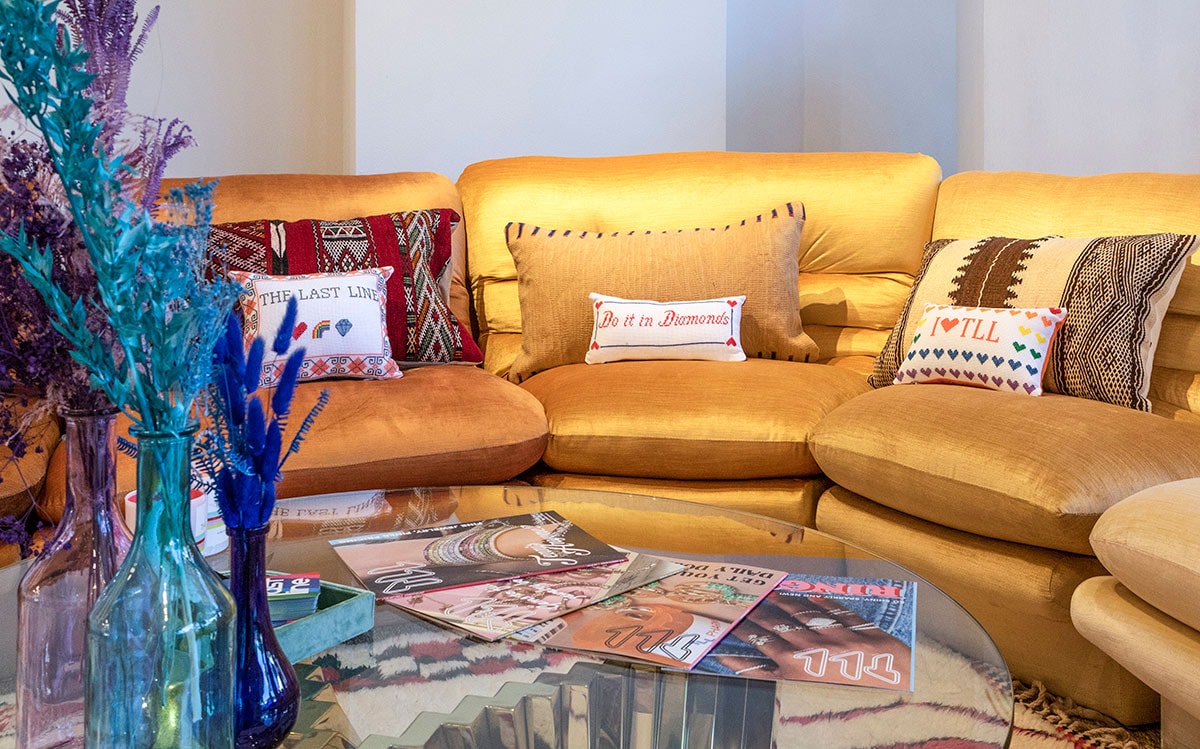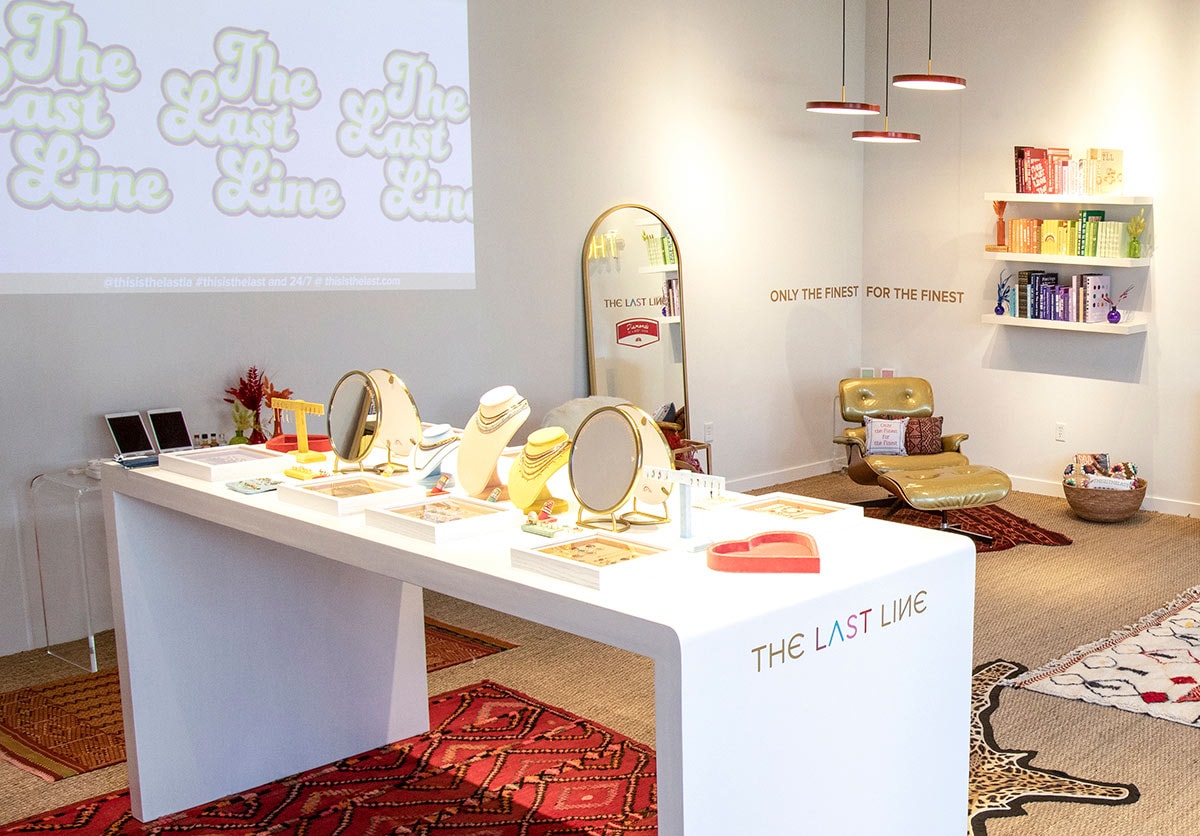 The pop-up is located in a 1,100 square foot space within the shopping center, where customers can fully immerse themselves into The Last Line's world, which features colorful displays, pillows with clever phrases embroidered onto them, and more, bringing a playful touch to the world of fine jewelry.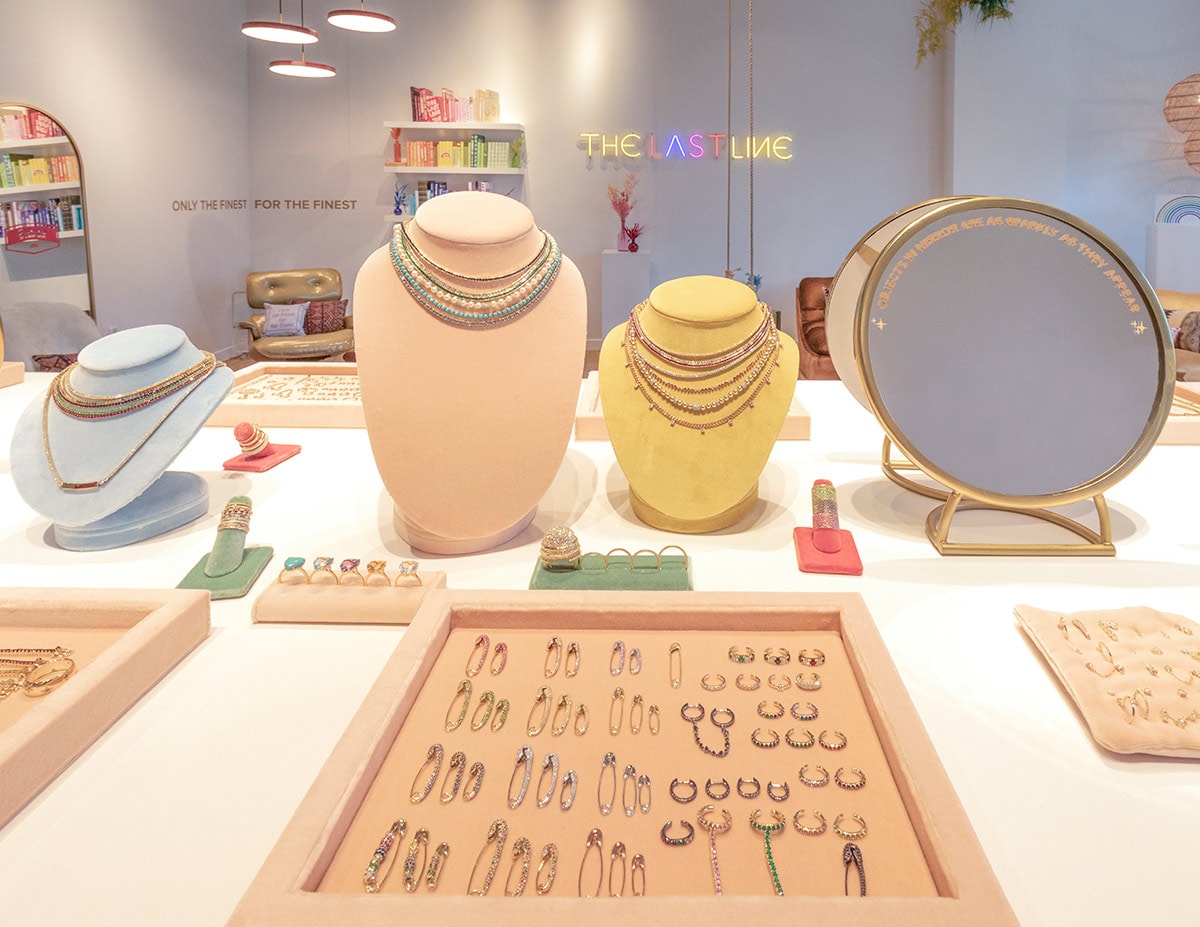 The Last Line's new retail initiative provides its customers with a space to see and try on products in-person. And from the way the store is designed, the pop-up creates an environment meant to provide the comfort of shopping from home for its customers.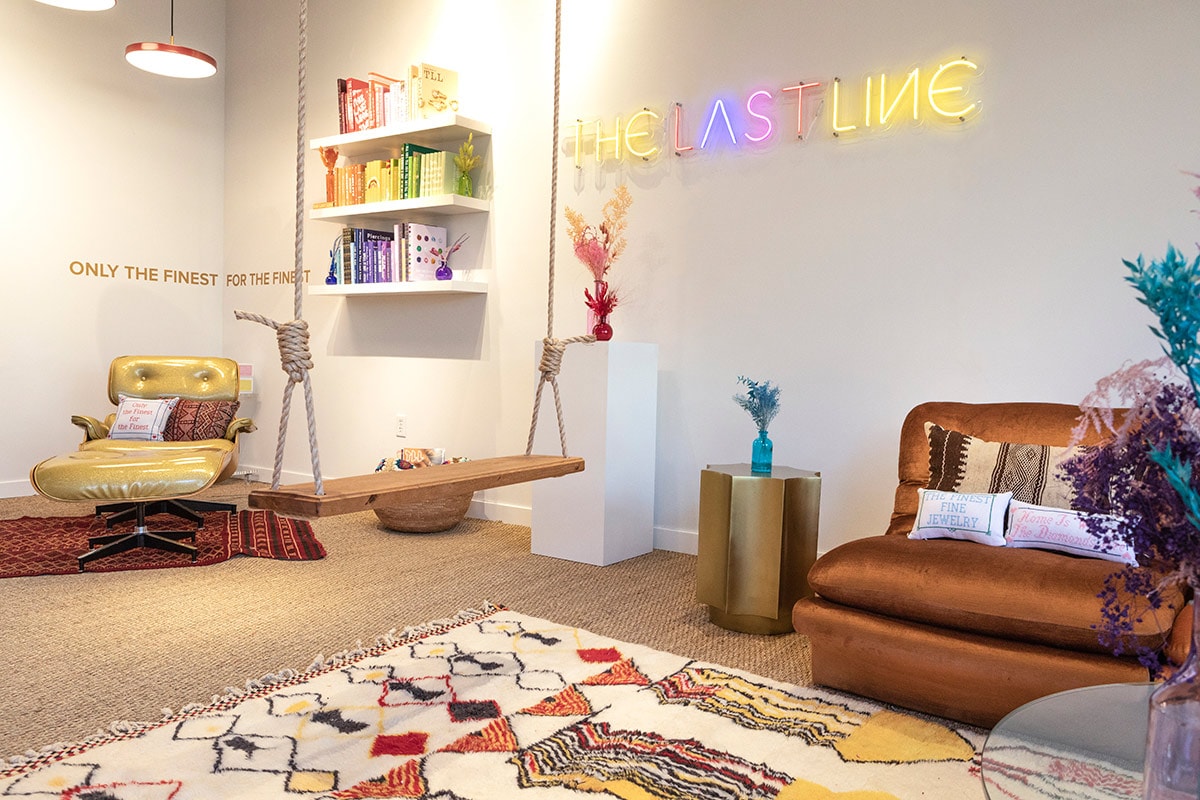 With its piercing corner, the brand reimagines the concept of in-mall ear piercings for luxury with a comfortable, padded chair to relax in. Shoppers will have the opportunity to build their earring looks, from choosing the jewelry to where the earring will sit.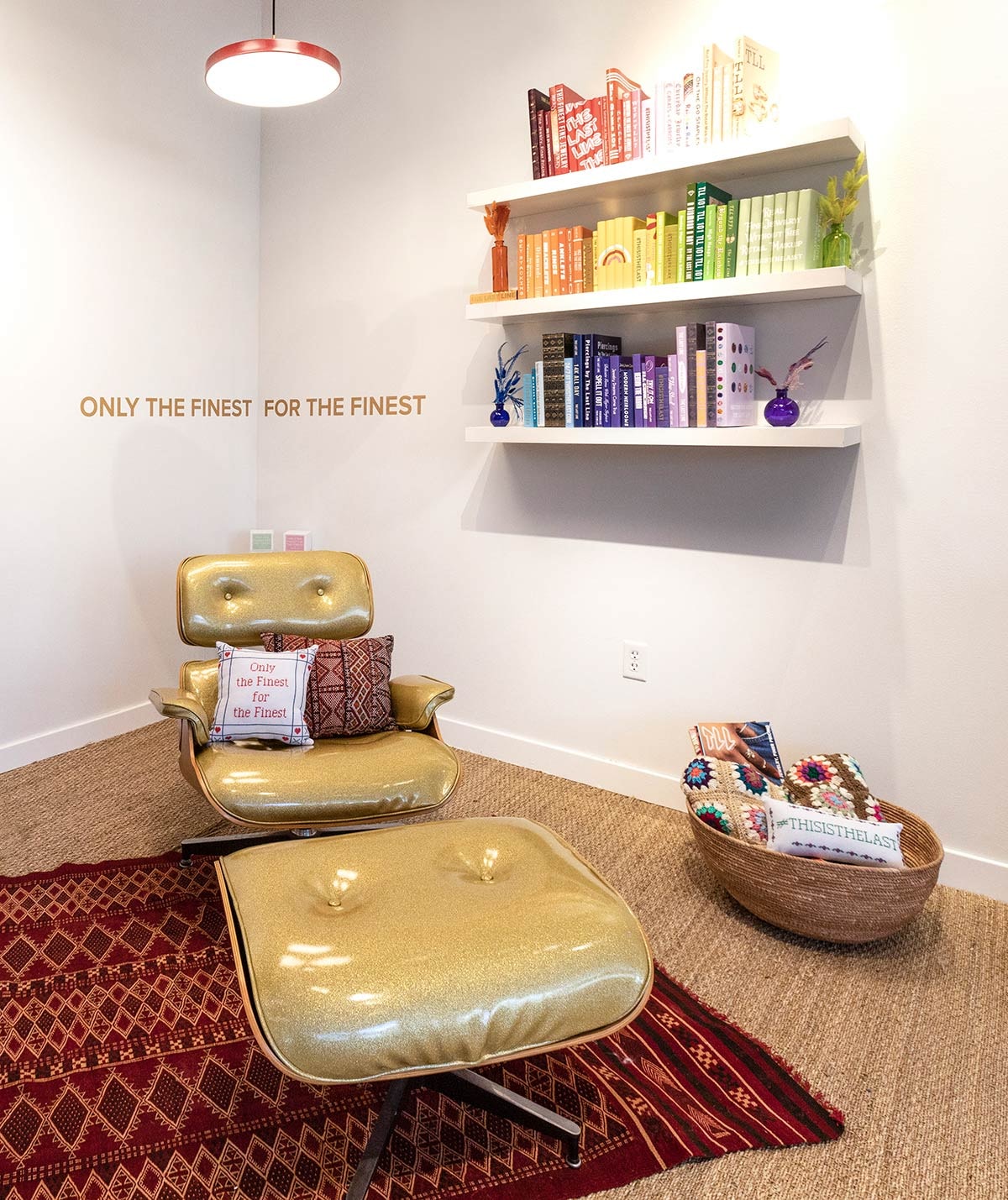 Images: The Last Line/Teddy Sanders