Tommy Hilfiger is changing the way it does retail. With floor-to-ceiling interactive monitors, personalised embroidery stations and even a cafe, it's safe to say that the US label's revamped Amsterdam store is a peek into the future of retail. While the official opening of the store is set for 13 December, FashionUnited was invited to take a sneak peek at the store that promises to be 'the shop of the future'.
So why the revamp? Well, Tommy Hilfiger is looking - like many leading fashion brands - to shift its focus to an omnichannel strategy, combining the best of the online and brick-and-mortar shopping experiences to best cater to its ever-evolving customers' needs.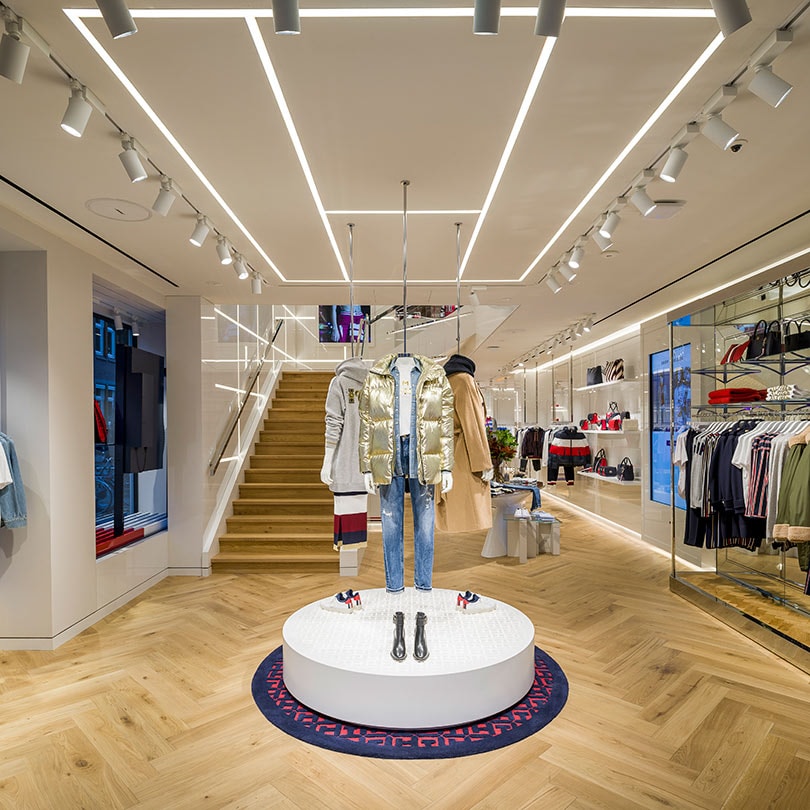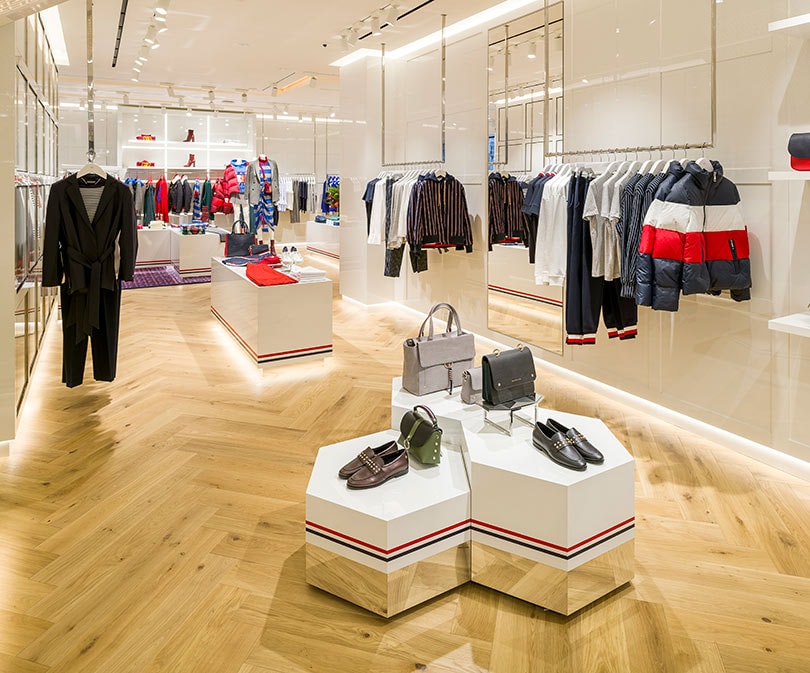 Spanning over 300 square meters, the store - situated on Pieter Cornelisz Hooftstraat, Amsterdam's glitzy luxury shopping street - looks to combine Tommy's proud American heritage with a contemporary and slick twist. The interior boasts modern finishes and a bright, airy aesthetic, taking cue from the nautical lifestyle - one of Tommy Hilfiger's long standing sources of inspiration.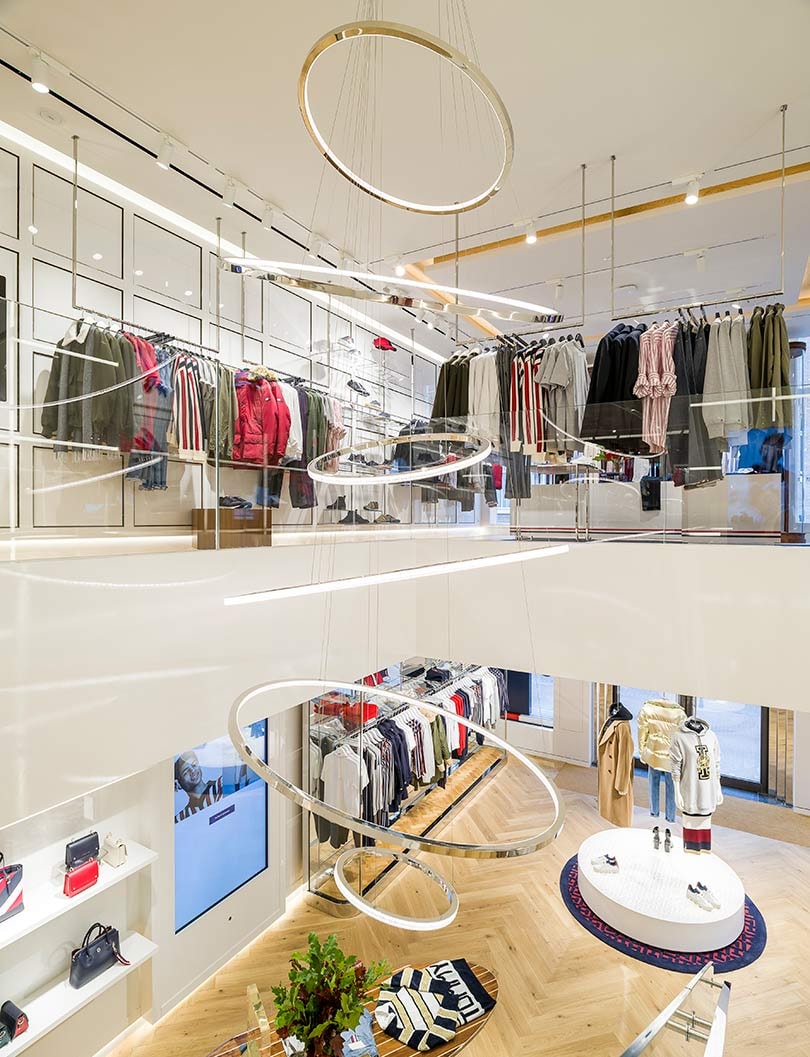 Illuminated white lacquered wall panels juxtapose rustic oak flooring. Furnishings rendered in high-gloss white wood, with accents in polished stainless steel, walnut wood and glass. Put simply, the place looks modern. And we haven't even got to the screens yet.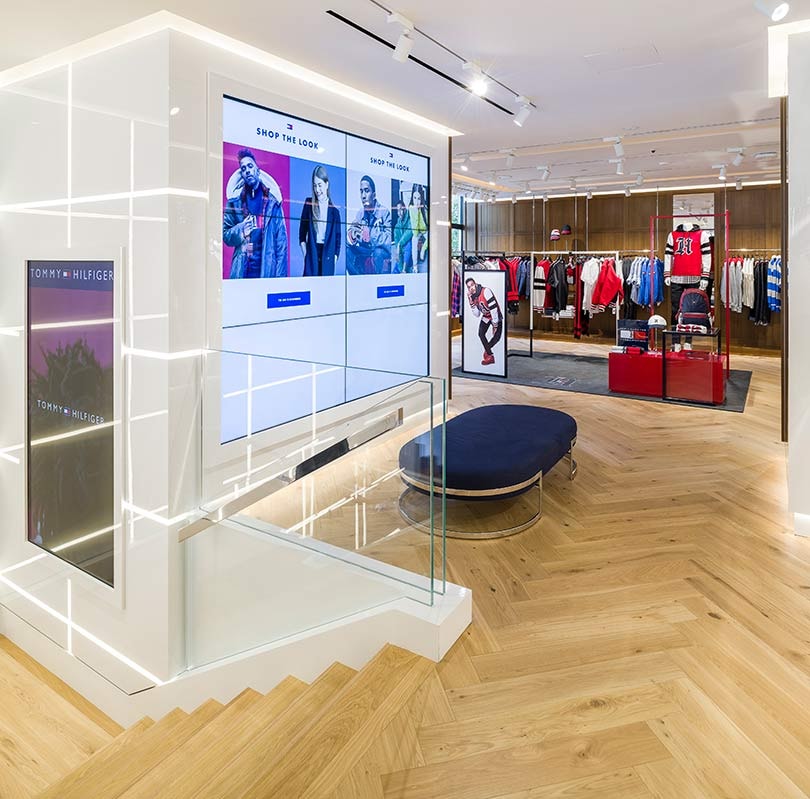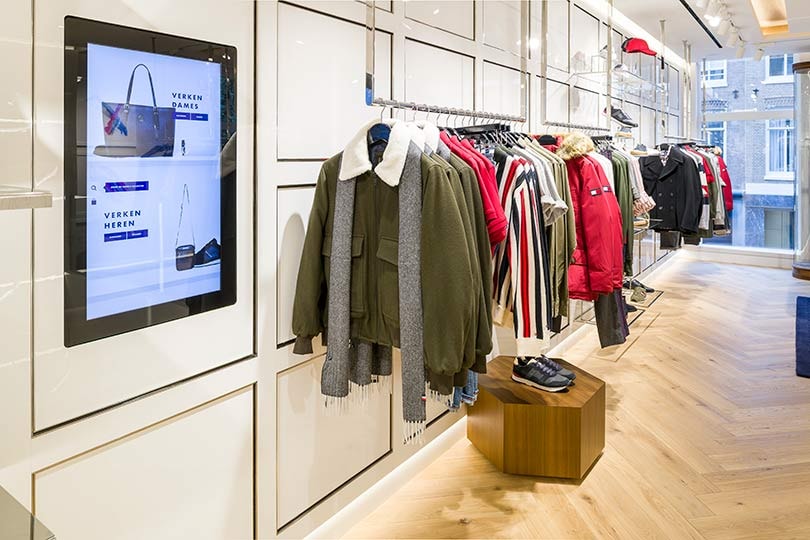 Screens, glorious screens. The new store is decked out with a selection of 'Digital Endless Aisles' - monitors which allow customers to access the brand's entire online collection. Something's not in stock? No problem. Simply find the item online and order it to the store, or to your home, free of charge. What's more, the monitors allow customers to find different looks - as seen on models on Instagram, on billboards or other advertisements - and find each item in the look.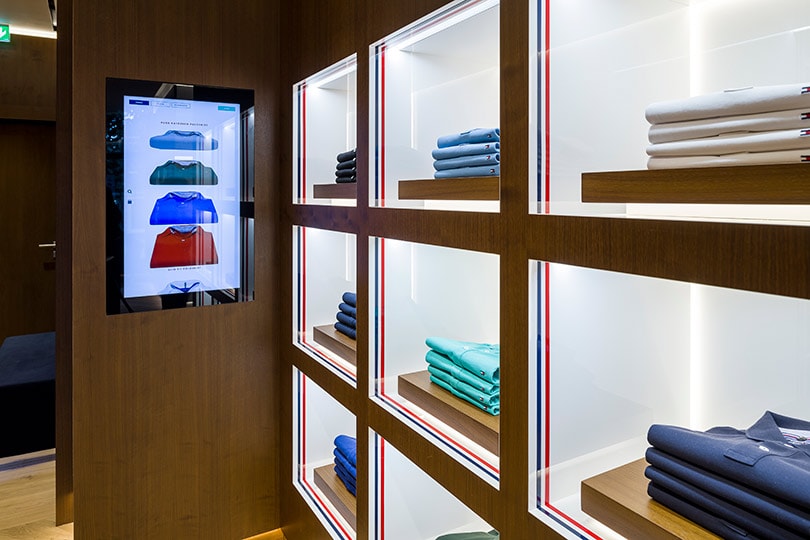 "It's about bridging that gap between online and offline, and making the shopping experience as easy as possible," said Mark, the shop manager. "People still want to be able to feel the material and see the products in person. That's always important, so where we can we always want to encourage customers to come into the store.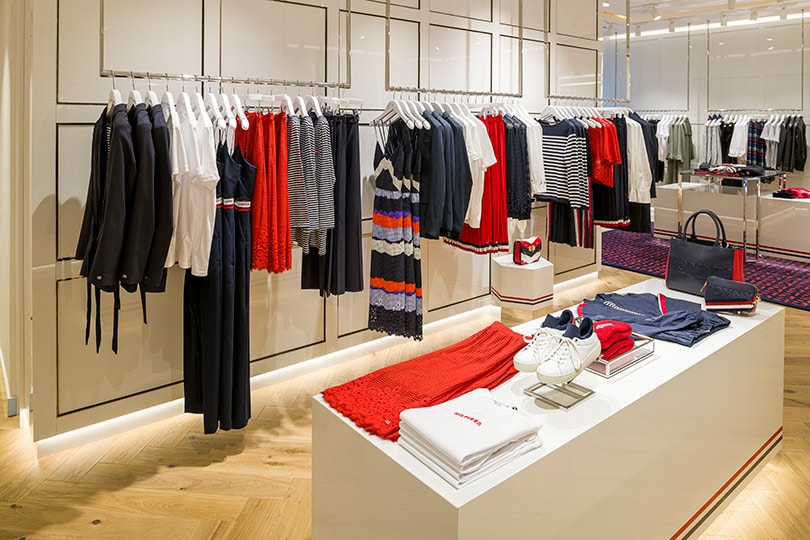 "For example with suits, we'll offer an appointment for the customer to come in and try it on. We'll make sure the dressing room is prepared for them with fitting shoes and a shirt. So for us it's really about taking that extra step and building on the customer relationship."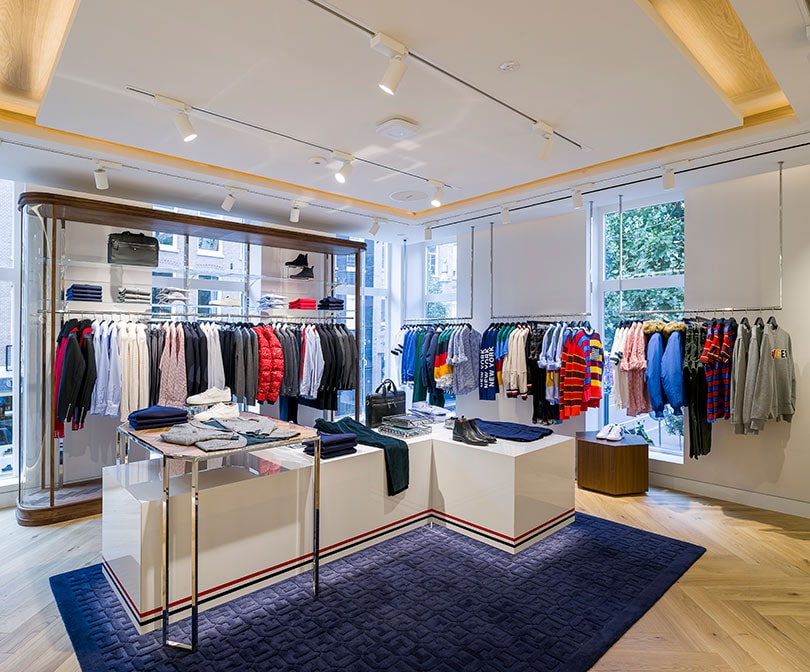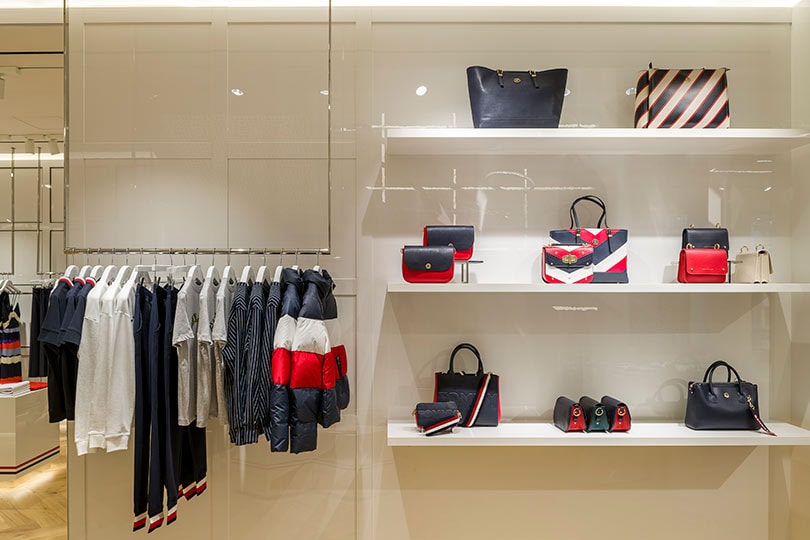 The store consists of Tommy Hilfiger's Fall 2018 collection, a tailored section, as well as menswear, womenswear, footwear and accessories. Additionally, the first TommyXLewis collaborative collection is showcased, designed by Tommy Hilfiger in partnership with British Formula 1 driver and global brand ambassador for Tommy Hilfiger men's, Lewis Hamilton.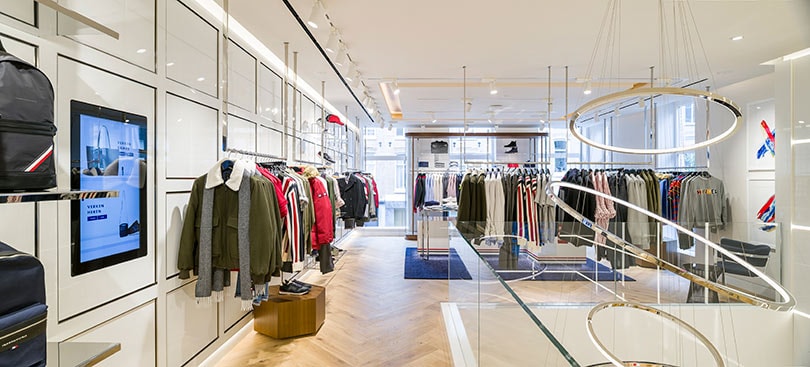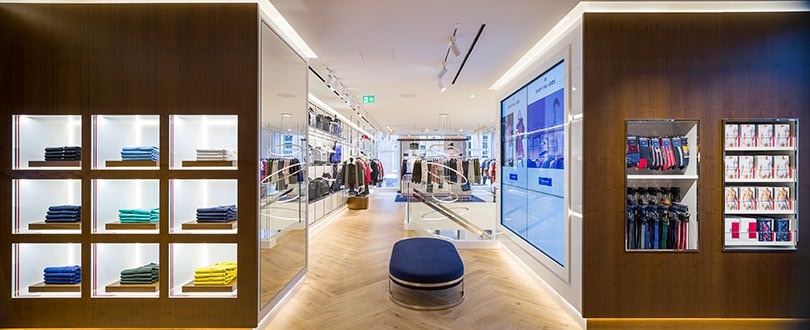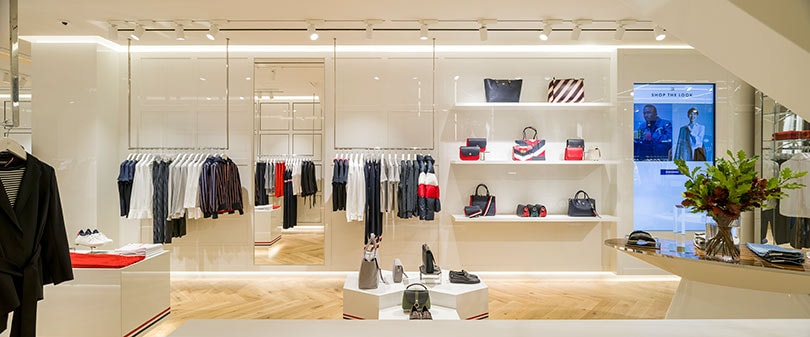 So what else does the store of the future need? A cafe, of course. Tommy Hilfiger's new Amsterdam store is also the proud home of a People's Place - a social setting for visitors that's also featured in its London store. There are even "digital tables" - tables with built-in monitors that allow customers to browse Tommy's online collections over a coffee.
Shoppers can also customise their own clothes at the new TommyXYou embroidery station - a section of the store that allows customers to add a personal touch to their newly-bought items. Unfortunately these parts of the store were still covered up - even for the likes of FashionUnited - and will only be revealed at the stores official opening on 13 December.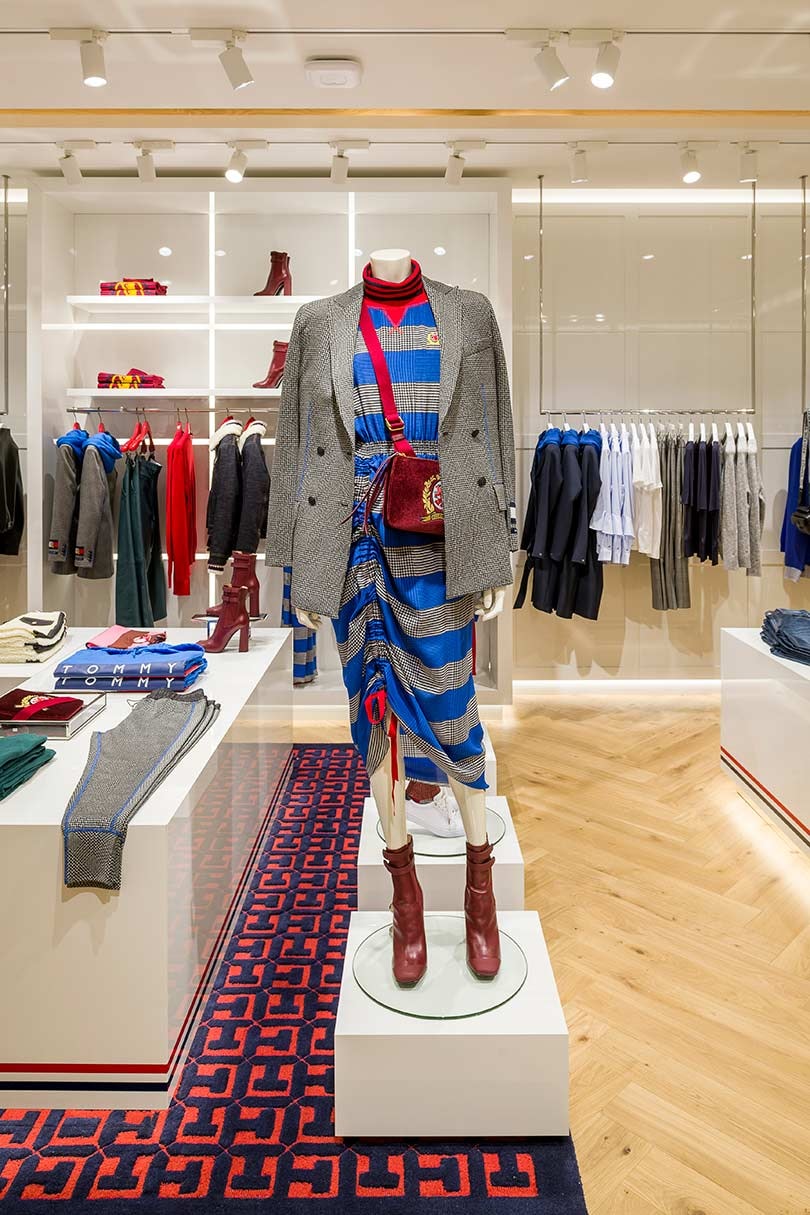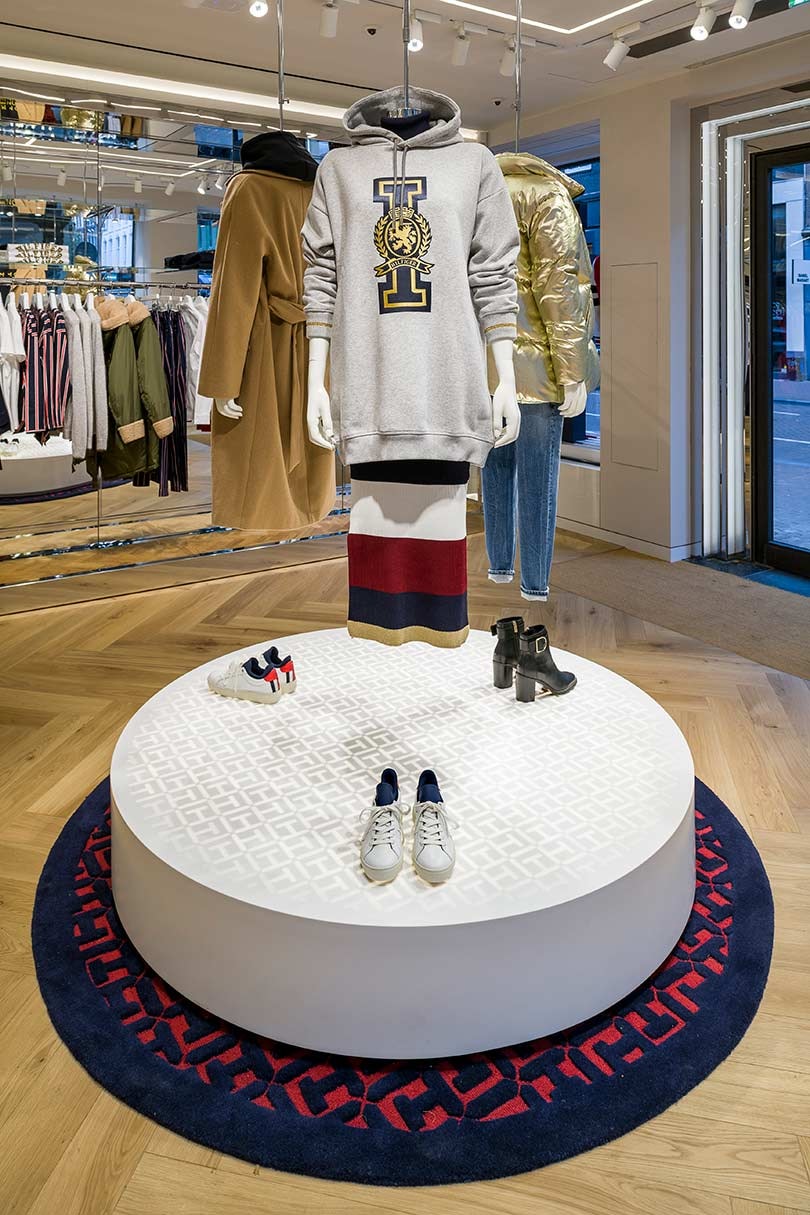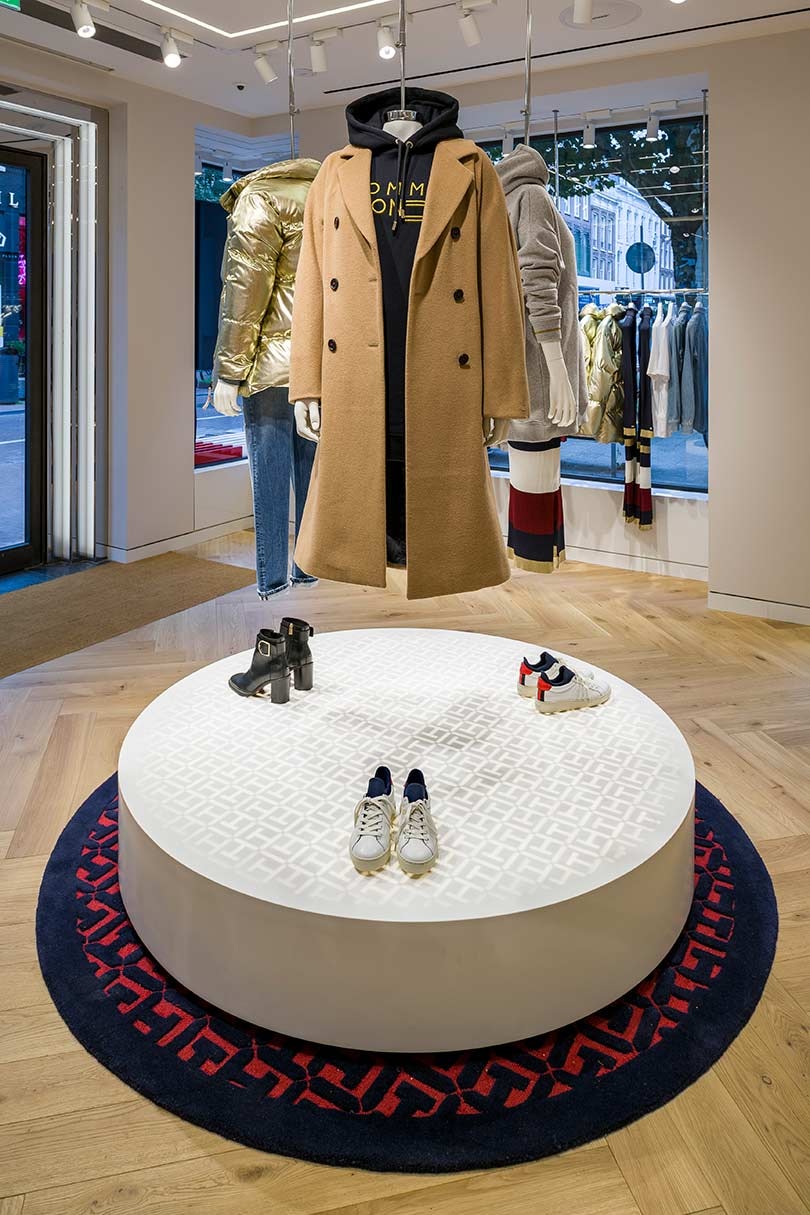 It's undeniable that retail is changing. Consumers are shifting more and more to online, and fashion brands need to continue to adapt to keep up with their shifting habits. "Experience is becoming increasingly more important. People are choosing experience over everything else," said David Wise, Director of Channel for EMEA, at The World of Commerce event in Amersfoort, Amsterdam last week. "The landscape is changing, and the retailers that are winning are the ones that are focusing on experience, because commodity on its own just isn't enough these days."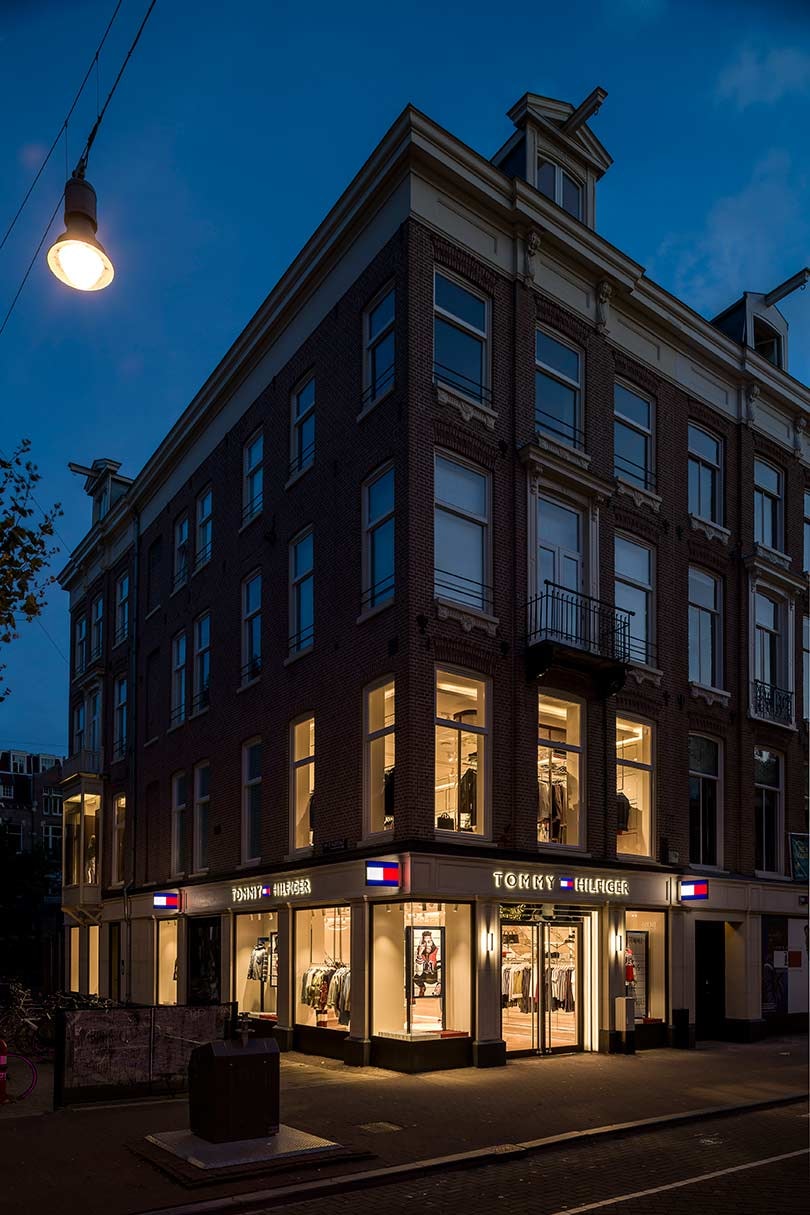 With Amazon testing out cashierless stores, H&M opening its first in-store cafe and John Lewis introducing a new 'after hours private shopping experience', it's clear that retailers are shifting their focus more and more towards innovative customer experiences. Tommy Hilfiger looks to be sharing that mentality with its new Amsterdam store revamp. "You can't just expect shoppers to come into the store when you do nothing, you have to excite them." CEO of Tommy Hilfiger, Daniel Grieder, said during his talk at the internet technology congress Web Summit in October. "You have to give customers a reason to come into the store."
Photo credit: Miguel Jimenez