These fashion influencers have not only managed to set themselves apart in the ever competitive fashion industry, but they have also managed to capture a loyal following via their social media channels. FashionUnited presents Top Fashion Influencers in the USA.
Jaime Xie
If you feel inspired by high fashion style and chic looks, Jaime /ˈdʒeɪmi/ Xie might just be one of your next favourite style icons. Jaime's Instagram page shows hundreds of outfits, ranging from urban cool to feminine and flirty, all the while creating a cohesive feed.
On her fashion and lifestyle blog, Jaime shares some insights into her youth. Originally from a small town called Atherton, near San Francisco, she attended a school with uniforms. Jamie always looked forward to the "free-dress" days and loved to play dress up. Starting from a young age, her love for fashion and her inspiring sense of style has only continued to grow.
Although Jaime currently lives in the sunny city of Los Angeles, she travels outside of the United States on a regular basis, also visiting Fashion Weeks from time to time. She vlogs her experiences on her YouTube channel, where the self-proclaimed 'Chanel girl' also shows her love for luxury fashion brands and their items.
Do you feel inspired yet? View Jaime's photos, read her blog or watch her videos.
Alissa Wilson - Stylish Curves
Perceived as a plus size woman, Alissa Wilson knows first-hand, more or less, how difficult it can be for full-figured women to find the most trendy and stylish clothes in their sizes. Alissa, who is from Brooklyn, NY, has a Bachelor's degree in Communications and always dreamed of becoming a writer in the fashion industry. After trying to pursue this career, she decided to launch her own blog, Stylish Curves.
A beauty beyond size, and of colour, Alissa supports more of other African American, plus size designers and speaks to a diverse range of audiences. More so, the outfits that she shows off emphasize her features in an appealing way in which they accentuate her shape. She, thereby, inspires a unique audience of similarly-shaped women, or men, to dress with comfort and style.
Alissa radiates fun, elegance, and positivity, while influencing her audience on how to do the same. With almost a hundred thousand followers on Instagram, she is definitely one of the most important modern-day, healthy voices to be heard within the growing community of body-inclusivity.
Lilia Kazakova - Lilylikecom
As an online entrepreneur, Lilia Kazakova does it all; running a successful YouTube channel, managing an engaging blog as well as one of the most visually-stunning Instagram pages, alongside photography development for brands and creatively bringing her own stylish stationery line Supplied by Lily to life.
Originally from The Netherlands, yet with Russian roots, Lilia moved to the United States a few years back, where she had initially planned on following a Master's course. This would have been a focus in Law at the George Washington University Law School for one semester, then followed by a return to The Netherlands thereafter. However, Lilia reconsidered about remaining in The States and ambitious at heart, after a series of bumpy rides in attempting to obtain a Visa, the beauty-with-brains was successful. She independently moved to Los Angeles this summer.
Lilia posts online content about many subjects; style, health, L.A.. lifestyle, and productivity with tips and tricks about entrepreneurship. By doing this, LilyLikeCom has achieved almost 250.000 subscribers on YouTube, 65.000 followers on Instagram along with a highly supportive fanbase. If you want to up your stationery game, definitely take a look at suppliedbylily.com
Cheralee Lyle - Ascot Road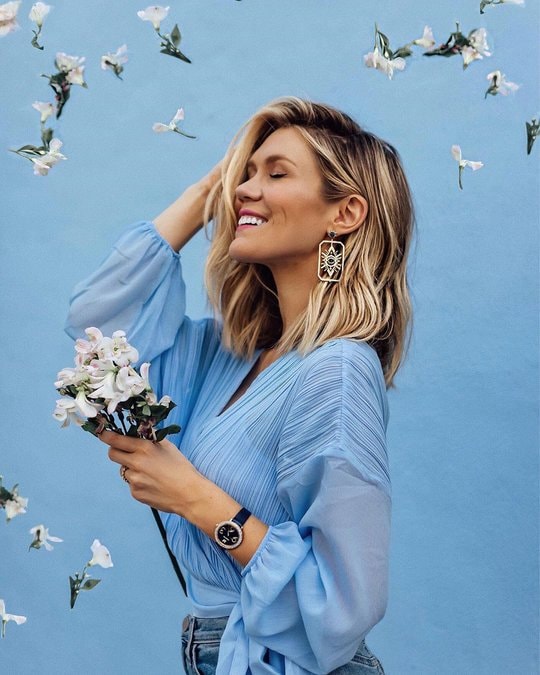 Cheralee Lyle, born in Cape Town, living in NYC, is a perfect example of the woman you aspire to be, as well as someone you aspire to be with. Her Instagram feed consists of the prettiest pictures shot across her hometown New York City, and trust us - you'll want to visit immediately after scrolling through the thousands of photos.
Cheralee's high-quality Instagram photos are mainly focussed on fashion, although she also often films videos around beauty-related topics. Through her behind the scenes instastories we can get a glimpse of the influencer's other hobbies and fun personality.
The 30-year old South African founded her blog in 2011. On Ascot Road (the name is an homage to the street she grew up on) Cheralee shows her followers around NYC and inspires them with her outfits and travel stories. Cheralee also shares her secrets behind the photos she posts and often mentions her favourite hotspots.
Not only does Cheralee have a great sense of style, her blogs and photos radiate joy and are a real addition Instagram feed. You can follow Cheralee via her blog, Instagram, and YouTube.
One Dapper Street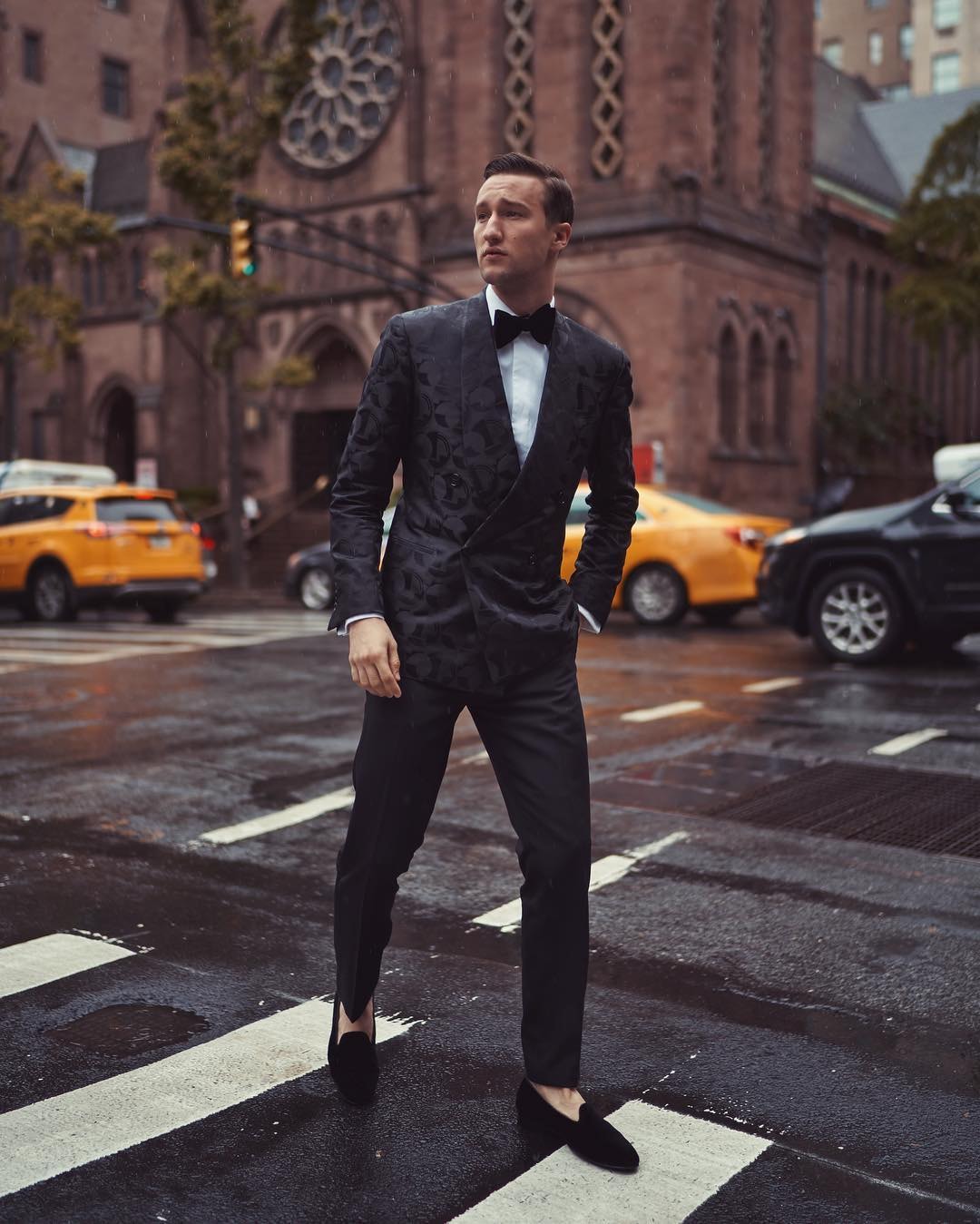 Marcel Floruss is a New York based blogger who, according to himself, is "simply a German dude who loves fashion and all that goes with it". Jumping on the bandwagon early, he started his blog "One Dapper Street" in 2013. As the name already suggests, a unique blend of dapper and edgy streetwear outfits can be explored on his social media platforms.
The style icon was 15 years old when he first started to experiment with clothing. His passion for dance marked his fashion style and helped him fight teenage insecurities.
"Style is your way to say a thousand words before opening your mouth"
After graduating from high school in 2009, Marcel became a dancer and soon after travelled to New York for the first time. Inspired by the flair and endless possibilities, the 19-year-old decided to embark on a brand new journey: move to the fashion capital to study Fashion Merchandising Management.
After 2 years at the Fashion Institute of Technology, the influencer decided to invest his creativity in a blog, a platform to express his passion for fashion, modeling, photography and social media. A blogpost was released every day and the time-consuming hobby paid off: At the moment of his graduation, he was already able to support himself.
Another highlight of Marcel's career was the creation of "Ankari Floruss". Together with his friend, Moti Ankari, he realized that the footwear market lacked a brand, so they designed a whole collection of shoes that could be worn each day of the week for an entire season.
Known for his timeless style and very versatile and effortless outfits, the influencer gets inspired by nearly anything: A painting, a person walking by or different fashion shows. Marcel explains: "Keep your eyes and your heart open for fashion and it will come right to you."
One Dapper Street has developed into a go-to website for menswear inspiration and has expanded to broader categories such as lifestyle and travel. At only 27 years, Marcel has established himself in a new country, a new city and a new environment and keeps inspiring people to pursue their dreams.
Message from Marcel:
"If you do know where you wanna go, then I urge you to follow your dreams. That means taking steps that don't feel secure. That means leaving your comfort zone. Diving into the deep end and hoping it will work out and doing your best no matter what."
You can get to know him better on Instagram, his blog, or YouTube channel.
Girl with curves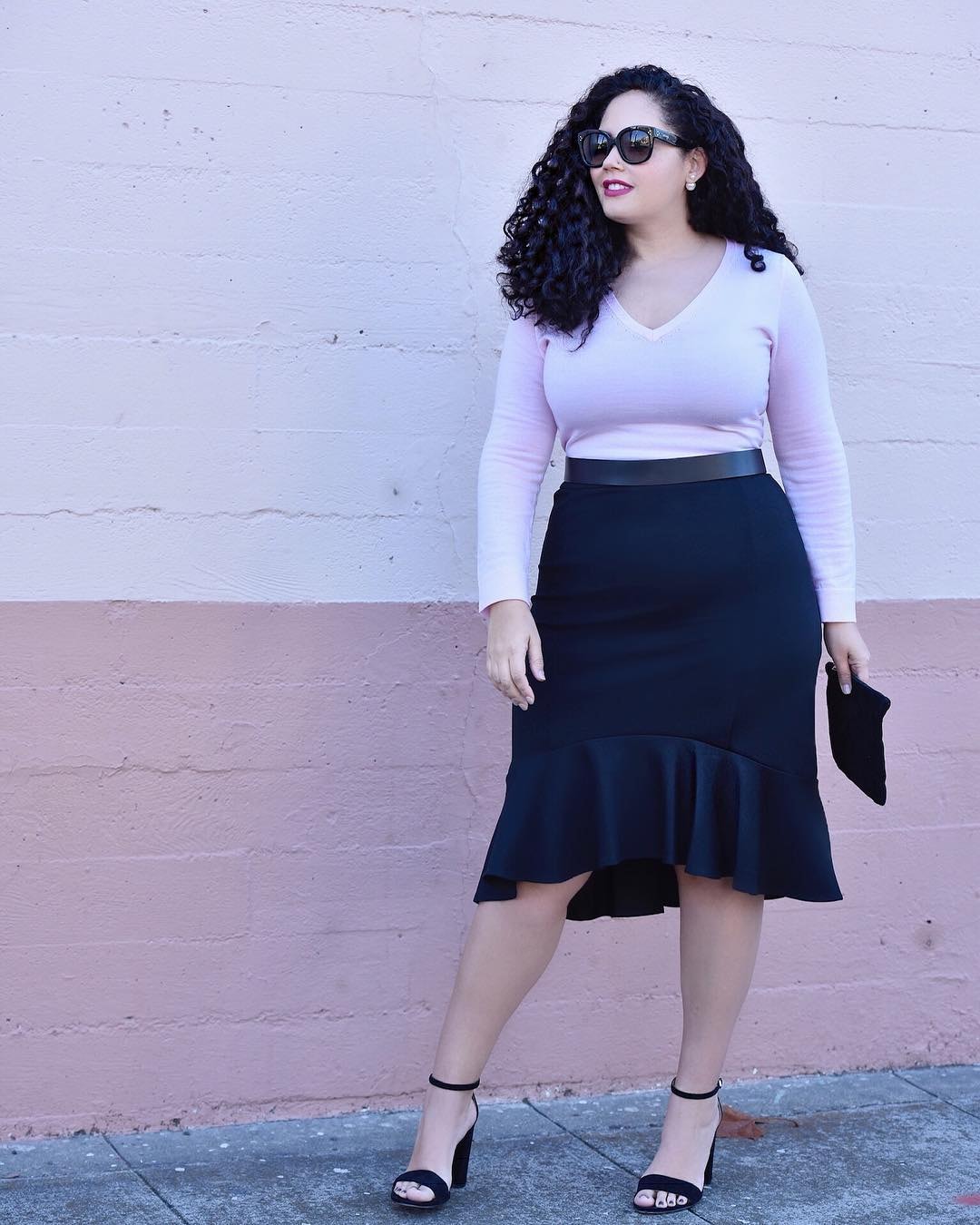 Tanesha Awasthi ("Girl with curves"), a licensed esthetician and multiracial American, started her award-winning blog in 2011. She studied at UC Berkeley with a degree in English and she supports the body positive and women empowerment movements. Cooperating with some of the most reputable and substantial fashion brands in the world, Tanesha was one of the first style bloggers to be featured in major fashion publications like InStyle or Glamour.
Having struggled with self-esteem and a major lack of confidence she realized that the road to loving herself would set her on a much more rewarding path. That was the moment the blogger decided to start GIRL WITH CURVES. At the beginning, it was not her intention to make a difference in the way women see themselves, but after some time Tanesha started getting a lot of messages from inspired women, who could relate to her.
What initially started as a personal style blog, has evolved into a site which inspires confidence through fashion, style advice, beauty tips and wellness. Girl with curves writes among others about overcoming bathing-suit anxiety, stretch marks or the ups and downs of pregnancy - topics, which many women are dealing with. The site also contains a diary of anonymous writers, which shows that mistakes and embarrassments can happen to anyone.
In 2013 the influencer introduced her first plus-size clothing collection, which featured skinny jeans, crop tops, skirts and peplum tops. 5 years later, she released an eye-catching collection in collaboration with Lane Bryant, which was selling out quickly. The 20 pieces available from size 12-28 reflect Awasthi's style perfectly.
What Tanesha says about body positivity: "There's no shame in struggling to love your body everyday, it's completely normal and it's okay. The struggle is a very real reality that lots of women live with every single day, not just sometimes. So if we can get even a couple days out of the entire the week where we don't dwell on that weight gain, our pants being too tight, cellulite or any other so-called imperfection, we're still body positive warriors!"
With her body positive attitude she encourages over 1.6 million girls and women worldwide to experiment and have fun with clothing and to develop a healthy relationship with fashion. Blurring out the strict lines between straight and plus size fashion Tanesha proves that great style goes beyond size.
A message from Tanesha:
My goal is to inspire unapologetic confidence, encouraging women to look and feel amazing, regardless of size. Remember, even a warrior is defeated in battle sometimes. But she keeps going, keeps fighting because she knows it's worth fighting for.
You can catch this inspiring woman at her blog, Instagram or her YouTube channel.
Jenn Im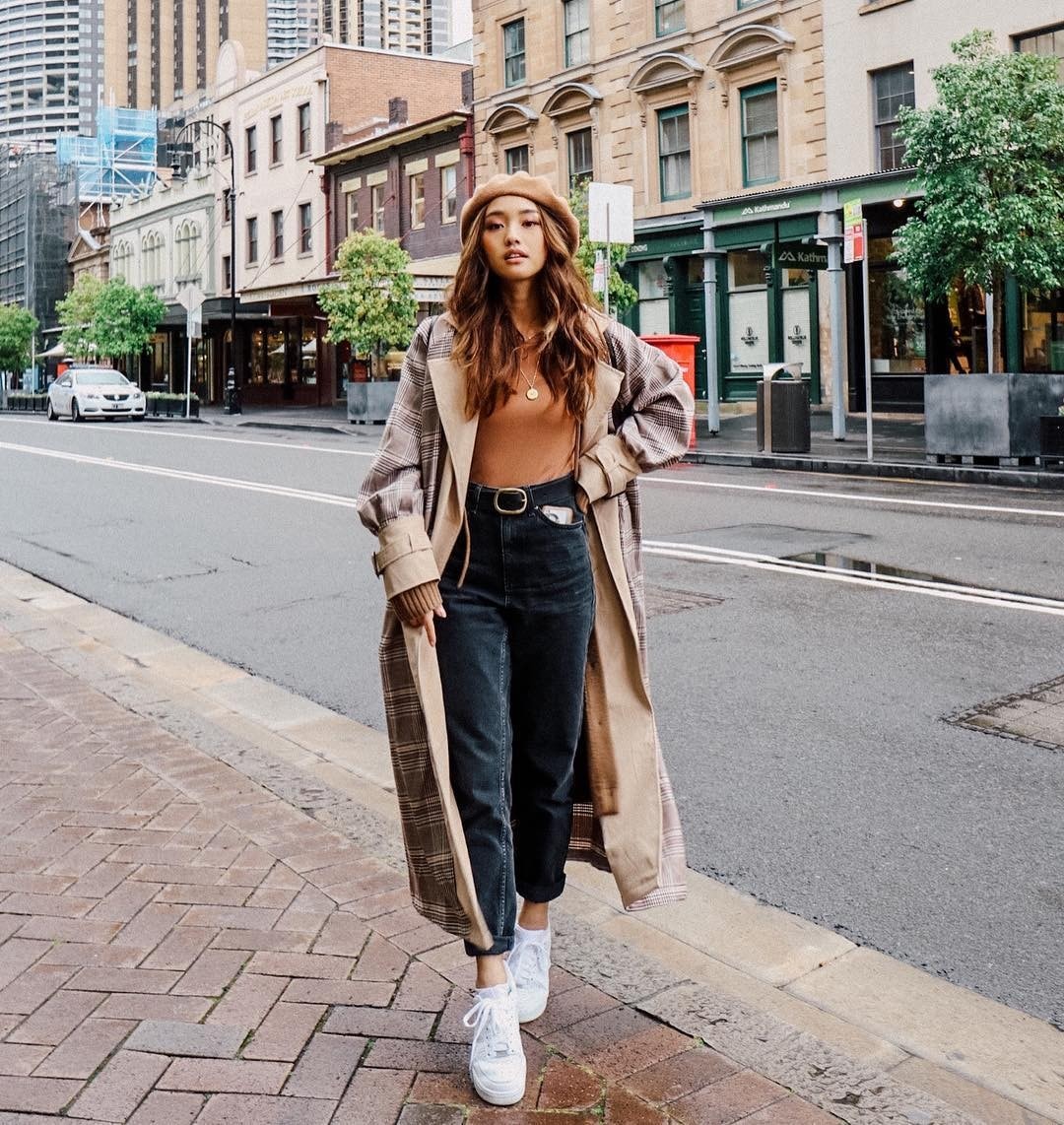 Jenn Im started her YouTube channel in 2010 (previously called Clothes Encounters). She was born and raised in California as Korean American. She was confused about her cultural background and distanced herself. As the time went she realized she is proud of her heritage and wants to learn even more Korean. She started her YouTube channel way back when she was at university, and she majored in communications. Being on YouTube for more than 8 years, Jenn has changed the style of content she puts out there. She she is developing herself and wants to bring something unique to the social world.
Through Jean goes to series, she shows all the cool places she gets a chance to visit, sometimes by herself, with her husband or as a part of brand collaboration. Jenn was one of the first fashion and beauty influencers, that started the Favourites series, Fashion Hauls and Makeup Tutorials. Jenn is passionate about combining high-end clothes and more affordable ones to create unique outfits. She shows the fashion inspiration through various series: How I style, What would Jenn wear and Outfit challenge.
On Instagram she empowers subscribers to dress with confidence while staying true to themselves. She posts striking visuals with a charming artsy touch. Jenn is one of the most sought-after content influencers for major brands and publications. She partnered with: Daniel Wellington, La Mer, Levi's, L'Oréal, BECCA Cosmetics, Calvin Klein, Refinery29, Teen Vogue and many more.
Jenn wanted to transform her passion into her own clothing line, and that is how Eggie line was born. It is a line of inclusive and affordable everyday staples. Few weeks ago, Jenn has addressed the facts about Eggie and how she and her followers feel about it. She is honest, listens to criticism and uses it constructively. Jenn is one of the few influencers that is willing to say what she really has on her mind.
Jenn also vlogs her everyday life, sharing vulnerabilities and experiences. She is not trying to portrait that life of an influencer is perfect, they are the same people as everyone else. She creates content that is influencing. Jenn is using her platform for good and sending a real message. Recently she created a video with a simple thought - In My Feelings. Her favourite feelings are smell of sage, showing somewhere new to someone you love, clean house, when you 100% relate to a fortune cookie, cuddles with a dog, feeling like you are in a music video, a good hug.
Few messages from Jenn:
All of us tend to examine life only through milestones and successes, we cannot only rely on this events to make us feel full and happy. Small joys you experience everyday that have a cumulative effect on the way you perceive happiness. You have to stop focusing on trying to be interesting, focus more on being interested. We are all on our own paths. Stop focusing where you constantly need to be.
Social media: Instagram @imjennim, YouTube Jenn Im, Eggie https://eggie.us/, @eggieshop