Since more than 1.100 people were killed at the Rana Plaza building in Bangladesh, more than 50 fashion labels have signed a legally-binding agreement to ensure more rigorous safety standards in their supplying
garment factories.

Apart from the companies, also students engage in the campaign for ethical fashion, such as Emma Waight, a human geography PhD student and key figure in the ethical fashion movement in the UK, who organised an ethical fashion workshop with expert speakers from across the country and a clothes swap at her university that attracted 80 students.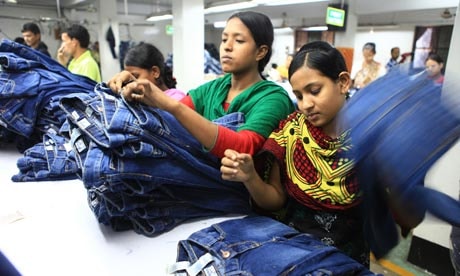 "It's really important to remember that the retail industry has so many areas to it. Everyone buys clothes and students from all kinds of disciplines end up working in retail. I believe that in terms of sustainable consumption, the best thing we can do is buy less. We've got into this culture of buying more and more items because it's easily available, and there's so much choice now," said Waight, whose curiosity for ethical fashion originated during her BA in fashion promotion and communication.
Another student, which is part of the movement and spreads the word about ethical fashion, is Charlotte Instone, a second year student of the BA in fashion buying and merchandising at LCF, who became interested in the topic after taking a related module during her course. She recently organised an ethical fashion show with a programme of expert panel discussions and clothes stalls from ethical fashion labels and raised £900 for a charity in Tanzania, which trains women in textile skills.